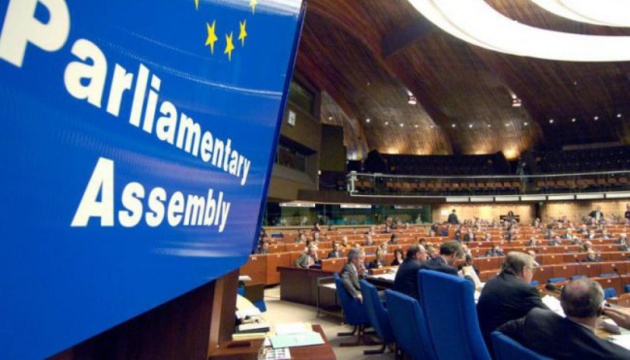 PACE finally approves debate on 'language article' of Ukrainian education law
The Parliamentary Assembly of the Council of Europe (PACE) has finally included in the agenda of its autumn session an urgent debate on the language of instruction article in Ukraine's law on education.
The respective proposal from the PACE Bureau was supported by 100 deputies, 22 were against, and 12 abstained, an Ukrinform correspondent reports.
The debate on "The new Ukrainian law on education: a major impediment to the teaching of national minorities' mother tongues" is scheduled for the afternoon of Thursday, October 12.
Hungarian and Polish deputies initiated the procedure for the urgent discussion of the issue.
As reported, on September 5, the Verkhovna Rada adopted the law of Ukraine on education, which, in particular, regulates the use of the Ukrainian language in the field of education. On September 25, it was signed by President Petro Poroshenko.
The law stipulates that children from national minorities in Ukraine will continue to study their mother tongue, and from the secondary school they will begin to study in the state language. If the language of national minority belongs to the languages of the European Union, one or several disciplines may also be taught in that language.
At the same time, some countries that have a diaspora in Ukraine protested against the law's article that the children from national minorities should study in the Ukrainian language.
The government of Hungary, in particular, stated that it would block all future decisions by the European Union aimed at bringing Ukraine closer to the EU because of the law on education.
The Ukrainian Foreign Ministry sent the education law for examination by the Venice Commission.
op