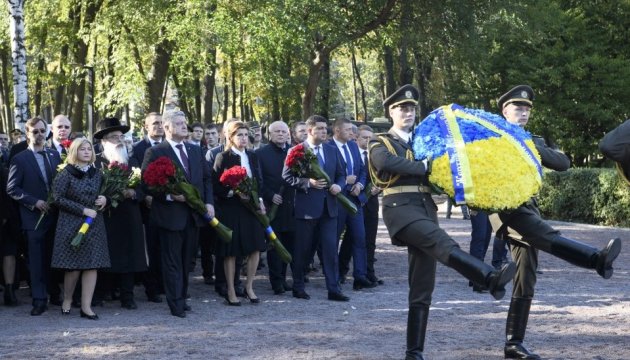 Ukraine leaders honor Babyn Yar victims
Ukrainian President Petro Poroshenko and his wife, Maryna Poroshenko, have honored the victims of the Babyn Yar massacre.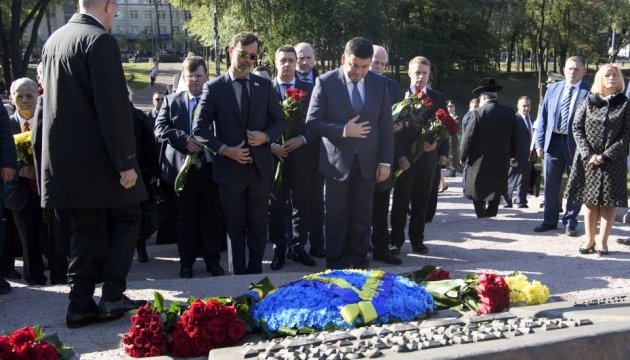 "I commemorated the Babyn Yar victims," the head of state wrote on Twitter on Friday.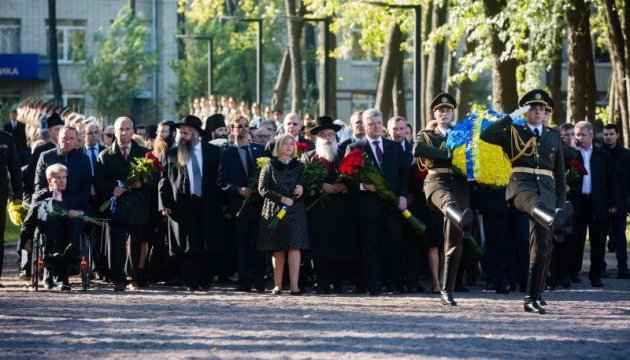 At the Babyn Yar National Historical and Memorial Reserve the president and his wife laid flowers at the monument to Soviet citizens and prisoners of war soldiers and officers of the Soviet Army who were shot by the Nazis.
The flower-laying ceremony for the Babyn Yar victims was also attended by Prime Minister Volodymyr Groysman, First Deputy Chairman of the Verkhovna Rada Iryna Gerashchenko, government officials, people's deputies, and representatives of the clergy.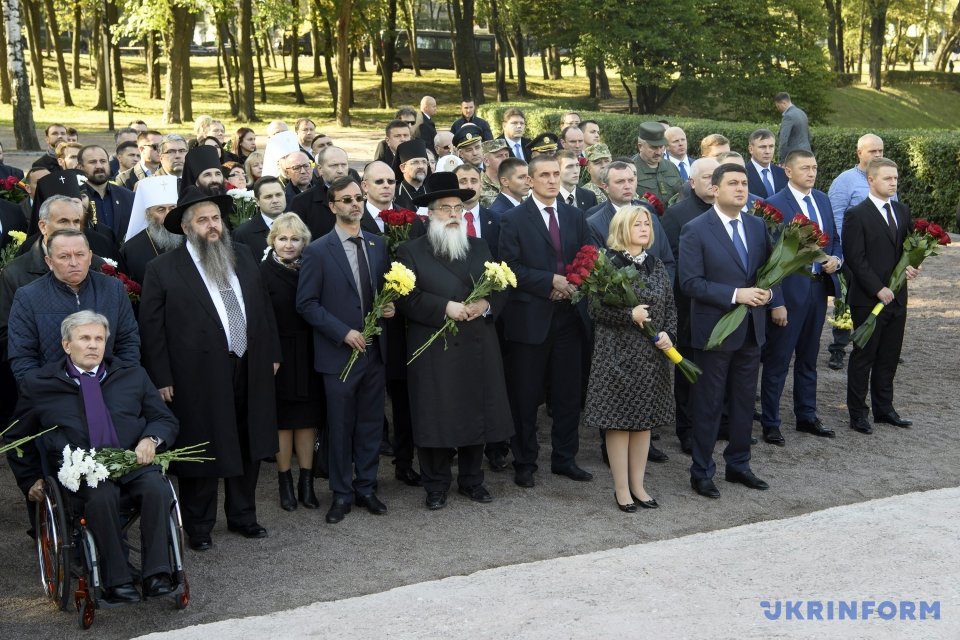 September 29 is the day of remembrance of the Babyn Yar victims - one of the most terrible symbols of the Holocaust.
The first massacre of the unarmed civilian population was conducted by military in the Nazi-occupied Kyiv on September 29-30, 1941. From September 29 to October 11, 1941, the SS forces killed almost all Jews residing in the city - over 50,000 men, women, and children. Almost 34,000 people were killed in the first two days. On October 1, 2, 8 and 11, they shot dead those who did not appear on orders - about 17,000 people.
op