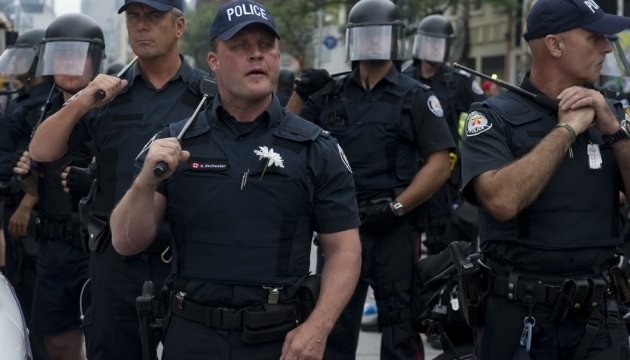 Canada to help launch Police Academy in Ukraine
Ukraine has managed to agree with Canada on assistance in launching the Police Academy, State Secretary of the Ukrainian Interior Ministry Oleksiy Takhtai has told an Ukrinform correspondent.
"We have agreed with the leadership of the Canadian Police College to provide us with methodological assistance in the formation of our Police Academy. This is very important, because the forms and methods of training currently used in Ukraine do not meet the requirements of the present," he said.
According to Takhtai, Canada will share its experience regarding "how and what to teach, what structure of the educational process and what traditions they have, and how the spirit of the recruits is hardened."
"This is a complex of practical actions, which should not only be written on paper, but actually launched, so that they worked and brought up new police officer," he said.
He added that the main purpose of the trip to Canada, during which the delegation of the Ukrainian Interior Ministry managed to visit Ottawa, Toronto and Regina, was to get acquainted with police education in Canada.
"We have seen vivid examples of what we want ourselves," Takhtai said.
At the same time, he stressed that Ukraine would take the example of the Canadian police education system, but would adapt it to Ukrainian realities.
"It is impossible to make a complete replica. We are studying the best world experiences and making our own model, which, however, will be similar to the Canadian one," he said.
On July 5, 2017, Head of the National Police of Ukraine Serhiy Kniazev signed an order to establish the Police Academy. The academy will first have 500 police officers, and in the future it is planned to receive 1,000-1,200 students.
op