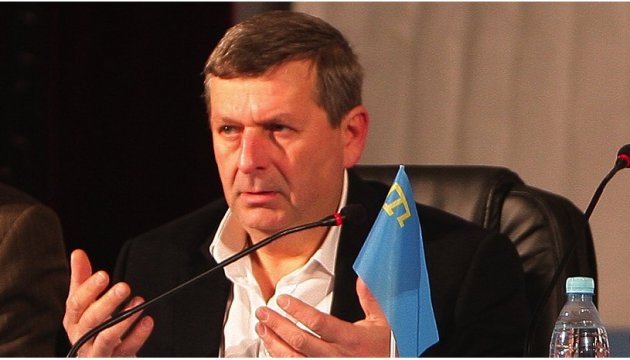 US sees Chiygoz's imprisonment as politically motivated
The United States condemns Russia's verdict against deputy chairman of the Mejlis of the Crimean Tatar people Akhtem Chiygoz, Department of State Spokesperson Heather Nauert has said.
"We are deeply troubled by the conviction and 8-year sentence handed down on September 10 in Crimea to the Deputy Head of the Crimean Tatar Mejlis, Akhtem Chiygoz, in connection with baseless charges related to a demonstration that took place before Russia's occupation even began," she said in a statement posted on the department's website.
According to her, such steps by Russia are "politically-motivated legal actions."
"This is just the latest in a long line of politically-motivated legal actions against the Mejlis and its leadership, which is being targeted for its opposition to Russia's attempted annexation of Crimea," Nauert said.
The verdict against Chiygoz was earlier condemned by the UN. According to Head of the UN Human Rights Monitoring Mission in Ukraine Fiona Frazer, Russia, as an invading state, applies its legislation in the annexed Crimea in contravention of international law.
On September 11, a Russian-controlled court in the occupied Crimea sentenced Chiygoz to eight years in prison.
The occupation authorities accused him of "organizing mass riots" during a rally in support of Ukraine's territorial integrity on February 26, 2014.
op