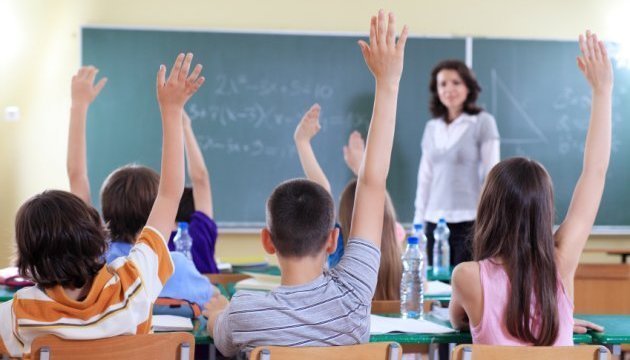 Hungary complains to OSCE, UN, EU due to Ukrainian law on education
Hungary has appealed to international organizations due to the Ukrainian law on education, which, it thinks, violates the rights of national minorities, Radio Liberty has reported.
The respective letters have been sent to the OSCE secretary general, the OSCE high commissioner on national minorities and the OSCE chairman-in-office, as well as to the UN high commissioner for human rights and the EU commissioner for enlargement and European neighborhood policy.
Hungarian Foreign Minister Peter Szijjarto stated at a press conference in Budapest that his country had also called for urgent measures to be taken to ensure that this law does not enter into force.
Last Sunday it became known that the minister had summoned Ukrainian Ambassador Liubov Nepop in this case for Monday. Due to the absence of the ambassador in Budapest, Ukraine's charge d'affaires in Hungary was received by Minister of State at the Hungarian Foreign Ministry Levente Magyar.
However, the explanations of the Ukrainian diplomat, as well as previous statements by Ukrainian Foreign Minister Pavlo Klimkin that Hungarians living in Ukraine, as well as representatives of other minorities, should learn Ukrainian as a state language had not satisfied the Hungarian side.
"I consider these explanations to be cynical and unjust. They do not confirm the legality of the situation," Szijjarto said.
He added that in order to preserve the territorial integrity of Ukraine and in view of the necessity of extending economic sanctions against Russia, Kyiv may count on Hungary's vote for the continuation of sanctions. However, other important decisions and initiatives for Ukraine at the international level will not be supported by Hungarian diplomats, the minister said.
On September 5, 2017, the Verkhovna Rada approved with 255 votes the law on education, which, in particular, regulates the language issue in education.
The law envisages a transitional period until September 1, 2020 for children who started education before September 1, 2018 and currently study in minority languages. From September 1 next year, children will be able to acquire preschool and primary education in the language of the respective national minority, while simultaneously studying the state language.
From the 5th class, children of national minorities will begin to study in the state language and learn the language of the national minority as a separate discipline. If the language of national minority belongs to the languages of the European Union, one or several disciplines could also be taught in that language.
Hungary, Romania, Poland and Moldova have protested against the adoption of the education law.
op