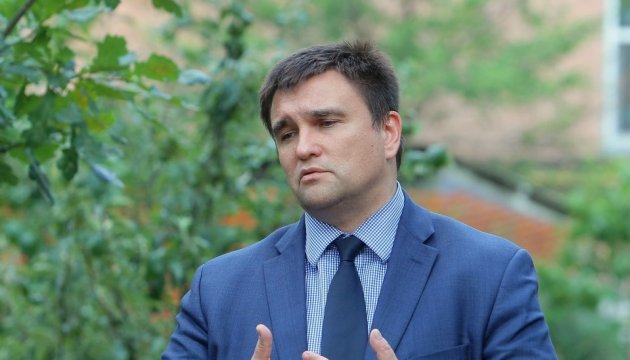 Foreign Minister Klimkin: Ukraine to further develop minority languages
Ukraine will continue to ensure the development of minority languages in the state.
Foreign Minister Pavlo Klimkin posted this on Twitter following statements made by foreign ministries of several countries that expressed concern over Ukraine's adoption of the law on education, which, in their opinion, violates the rights of national minorities in the state.
"Ukraine will continue to do everything for the development of the Ukrainian language, as well as guarantee the free development of minority languages: it is our duty," the Foreign Minister stressed.
He assured that this week the Education Ministry will provide detailed information on the law on education and the process of its implementation.
"We are working on the ways of implementation, but not emotional interpretation," Klimkin said.
As Ukrinform earlier reported, the Verkhovna Rada on September 5 passed the law on education. Among other things, the law determines that the language of education process is the national language – Ukrainian.
iy