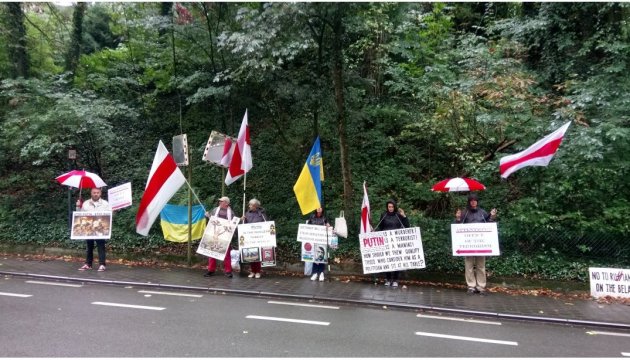 Rally against terrorist regime of Putin, in support of Sushchenko held in Brussels. Photos
A rally has been held in Brussels to show the citizens of the European Union the essence of Russia's aggressive and terrorist regime. In addition, Ukraine's friends demanded to release Ukrainian journalist Roman Sushchenko, the imprisoned hostage of the Kremlin.
The rally was held in front of the Russian Embassy in Belgium, an Ukrinform own correspondent in Brussels reports.
"We do not intend persuade the staff of this embassy. ​​The most important thing is to show the Europeans the essence of Putin's terrorist regime. That's why we are here," said the rally organizer, famous Belarusian dissident Dmitry Pimenov (also known as Miron).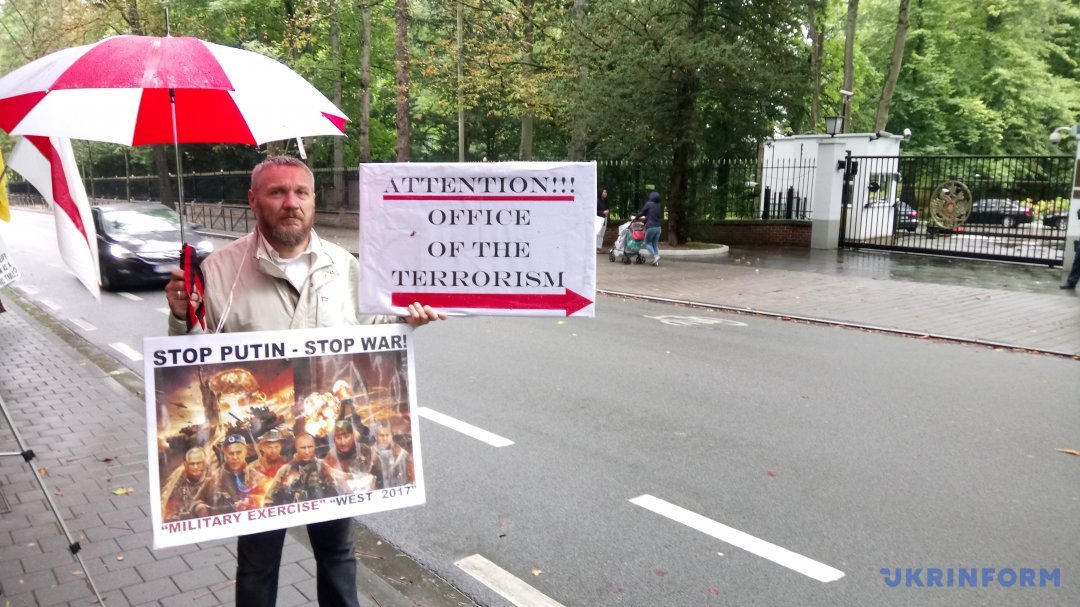 Holding the yellow-and-blue flag of Ukraine, Belarusian activists sincerely supported the sovereignty, independence and territorial integrity of Ukraine.
The also expressed support for Ukrinform correspondent Roman Sushchenko now imprisoned in Russia.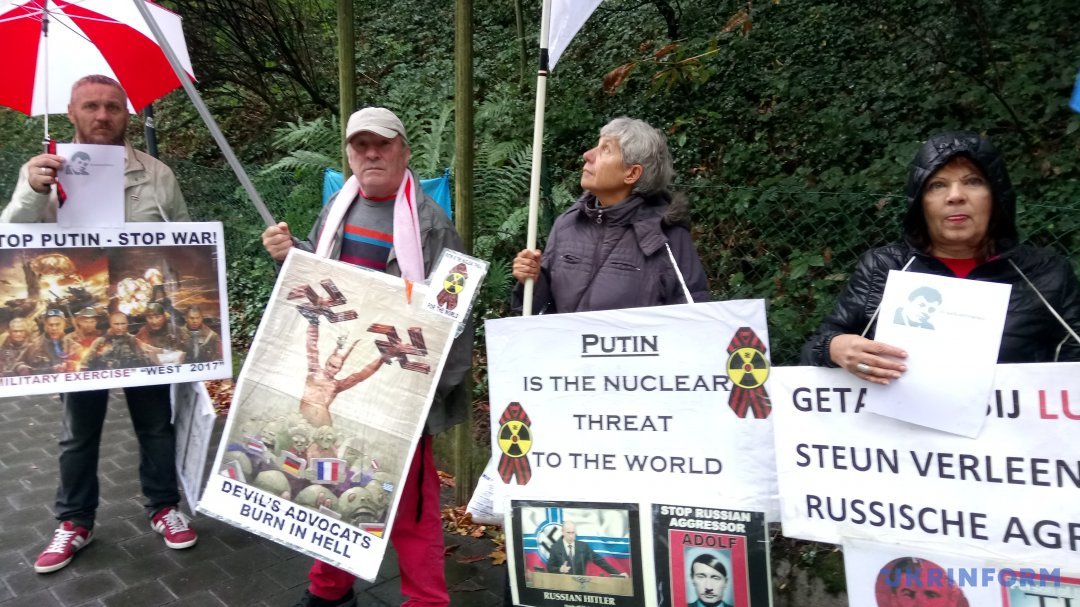 The rally attracted a lot of attention of local residents and passers-by who expressed their solidarity with Ukraine.
ol