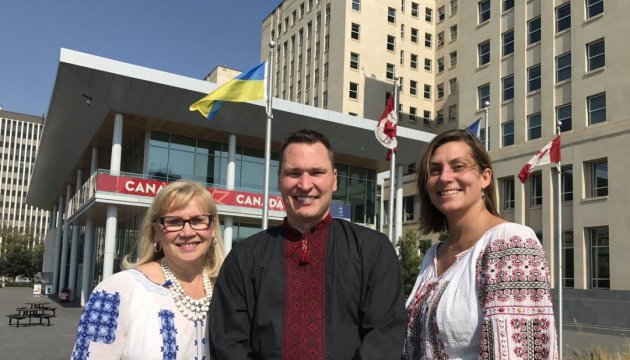 Canadian ministers praise contribution of Ukrainians to development of Canada
People of Ukrainian descent have made a significant contribution to the emergence of modern Canada and can be proud of it.
Minister of Culture and Tourism of the Canadian province of Alberta Ricardo Miranda said this on the occasion of the Ukrainian-Canadian Heritage Day, an Ukrinform correspondent reports.
"We can all be proud of the great role of Ukrainian Canadians in developing a vibrant culture of our province and state. The Ukrainian-Canadian Heritage Day will ensure that the stories of the Ukrainian ancestors of Albertans will continue living. Congratulations!" Miranda said.
"Many of our ancestors came to Alberta, fleeing from discord and persecution. They overcame incredible difficulties for the sake of the new beginning. As a Ukrainian Albertan, I am proud that we honor everything Ukrainians have done to help our prosperous province and preserve memory for future generations," Minister of Economic Development and Trade of Alberta Déron Belous said.
The Canadian province of Alberta celebrates the Ukrainian-Canadian Heritage Day for the first time this year. About 10% of the population of Alberta have Ukrainian roots.
Photo credit: Deron Belous, Twitter
ol