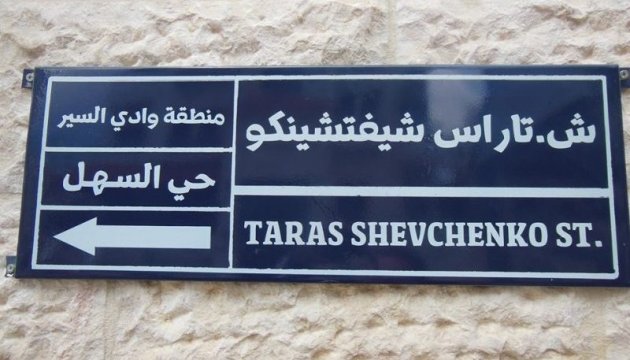 Street in Jordan to be named in honor of Ukrainian poet Taras Shevchenko
The authorities of the Jordanian city of Madaba will name one of the streets in honor of famous Ukrainian poet Taras Shevchenko.
Ambassador of Ukraine to Jordan Serhiy Pasko said this during a visit to Cherkasy, SVITUA reports.
"In Amman, you can find Shevchenko's street, two memorial plaques, the Ukrainian-Jordanian friendship park... And you will feel there that there is a warm welcome for Ukrainians," the ambassador said.
It is worth noting that this will not be the first street in honor of Taras Shevchenko in the state. In Amman, the capital of Jordan, in honor of the 200th anniversary of the birth of the outstanding poet and artist his name was given to the street where the building of the Ukrainian embassy was located.
ish