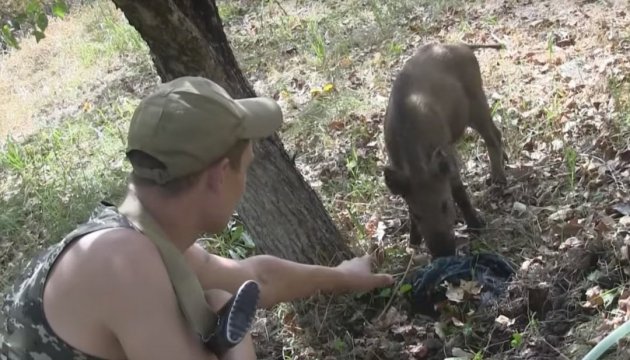 Wild boars on the front line
The video showing wild boars in the conflict zone in the Donbas is gaining popularity on the Internet.
The respective video has been posted by Ukraine's military television on YouTube.
"Almost every subunit on the front line has its own pets. Someone may have geese, rabbits, cats, dogs, and even little foxes. However, the guys at one subunit in Luhansk raise their own wild boars for help. Together with the guys they patrol the area and have become true combat wild boars," according to the description of the video.
The video has already collected nearly 200,000 views.