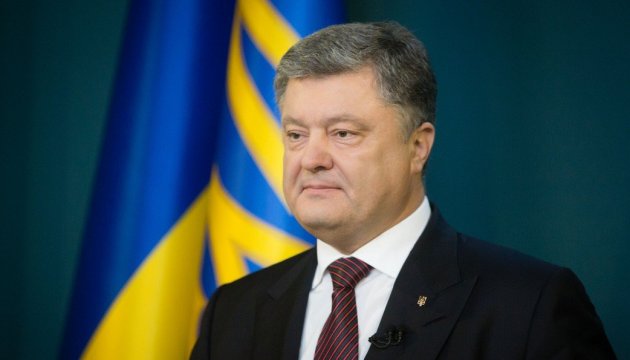 Education to bring Ukraine to new stage of development - president
Education is the driving force behind bringing Ukraine to a much higher level of development, President Petro Poroshenko has said.
He stated this in his greetings on the occasion of the start of the new academic year and Knowledge Day.
"The state is doing its best to ensure that every Ukrainian citizen has access to good education despite Russian military aggression, and to support our teachers in their pursuit of self-improvement. Education reform is a priority, because this sphere is the driving force behind bringing our state to a new, significantly higher level of development," Poroshenko said.
The president also greeted first-graders and first-year students who are just beginning to tread the path to professional peaks: "Let the pursuit of intellectual enrichment become a reliable guide and always enlighten your horizons."
He also thanked all educational employees for their tireless and hard work, their dedication to the chosen job and pedagogical skills in the upbringing of new generations, which is a guarantee of the establishment of Ukraine's European future.
The president wished everyone good health, a peaceful sky, generous fate and an inexhaustible thirst for knowledge.
op