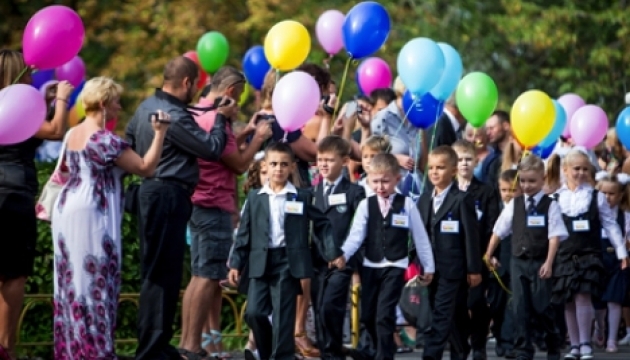 Knowledge Day: New academic year begins in Ukraine
Knowledge Day is one of the main holidays of the academic year in Ukraine - celebratory, exciting and responsible.
At the same time, this holiday unites the entire community - from the smallest, those who go to school for the first time and become first-graders, to serious senior students, those who are on the verge of adult life. In addition, this is a holiday for all teachers, parents, and grandparents, who will be eager and proud to accompany their children to school. Even those who seem to have nothing to do with schools, the educational process and the reform of the educational sector feel the spirit of this holiday on this day.
Although in recent years the schools decide themselves on the celebration of Knowledge Day, many of them still follow the traditions, when children stand in line, present flowers to teachers, and older pupils encourage first-graders.
According to statistics, this year 408,208 children in Ukraine will go to school for the first time. The greatest number of first-graders will go to the schools of Dnipropetrovsk and Odesa regions, as well as Kyiv.
op