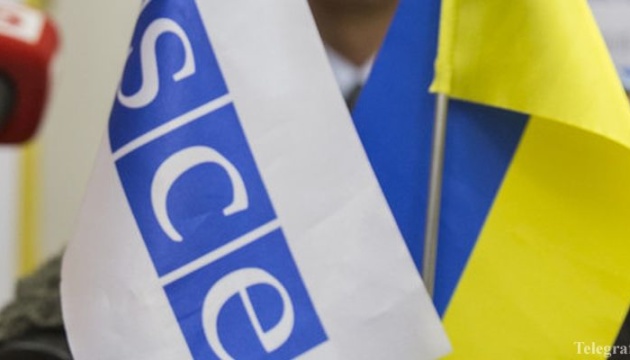 OSCE comments on expulsion of Russian propagandist
The Organization for Security and Cooperation in Europe (OSCE) is concerned about the practice of detention and expulsion of foreign journalists from Ukraine.
OSCE Representative on Freedom of the Media Harlem Desir said this in a statement on August 30, an Ukrinform correspondent reports.
"Expelling journalists from or denying them entry to Ukraine are troubling and excessive measures, especially as these actions lack transparency and a proper appeal mechanism," he wrote to Ukrainian Foreign Minister Pavlo Klimkin on Wednesday.
Desir also recalled that OSCE participating states had "committed themselves to improving the conditions under which journalists from one participating state practice their profession in other participating states."
"I call on the respective authorities to refrain from imposing unnecessary limitations on the work of foreign journalists, which affect the free flow of information and violate OSCE commitments on freedom of the media," he said.
The reason for the letter to the Ukrainian foreign minister was the expulsion of Russian journalist Anna Kurbatova from Ukraine.
Desir has previously addressed the Ukrainian authorities on similar incidents involving journalists working for the Russian State Television and Radio Company.
On August 14, SBU detained and deported Tamara Nersesyan who stands accused of damaging Ukraine's national interests. She has been banned from entering the country for three years.
On July 26, SBU deported Maria Knyazeva and denied her entry into the country on the grounds of biased coverage of the situation in Ukraine.
Desir also noted that on August 25, SBU denied entry to two Spanish journalists, Antonio Pampliega and Manuel Angel Sastre, and banned them from entering the country for three years, reportedly for "activities countering national interests of Ukraine."
op