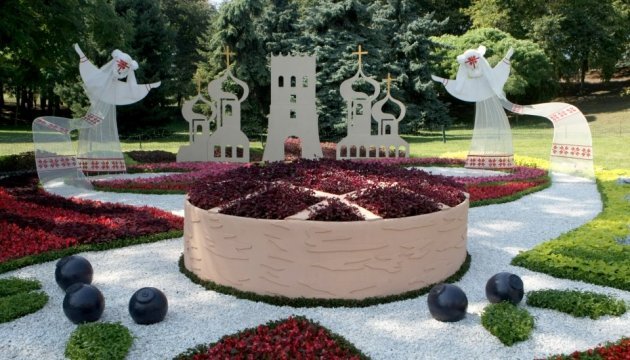 Independence Day exhibition opens at Spivoche Pole in Kyiv
A flower festival dedicated to Ukraine's Independence Day has opened at Spivoche Pole (the Singing Field) in Kyiv.
The exhibition presents ten flower compositions, each of which is devoted to the regions of the country. Horticulturists used 200,000 flowers to form a unique floral map.
op