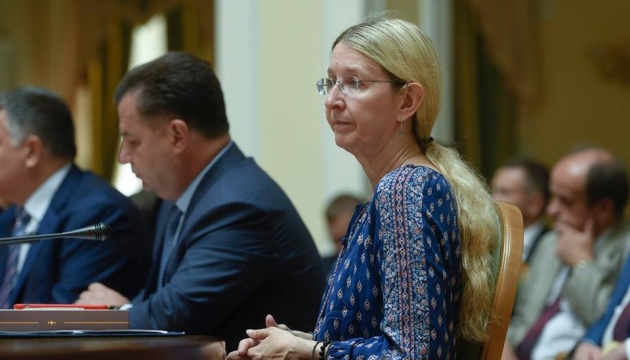 Health Ministry starts purchasing medicines using budget funds - Uliana Suprun
The Health Ministry jointly with international organizations has started purchasing medicines using the budget funds projected for 2017.
Acting Health Minister Uliana Suprun wrote this on her Facebook page
"Procurements via the funds projected for 2017 have begun... Under the budget of 2016, international organizations purchased 96% of medicines, vaccines and medical products in 37 programs. A total of 44% have already been delivered to the regions. The rest will be delivered to hospitals during three months according to the schedule of supplies of the Health Ministry," Suprun wrote.
The acting minister also noted that cooperation with international organizations in the sphere of medicines procurements under state programs of treatment allowed Ukraine to conduct this process in line with world quality standards. Also, medicine procurements for the budget funds saved UAH 917 million in 2016.
iy