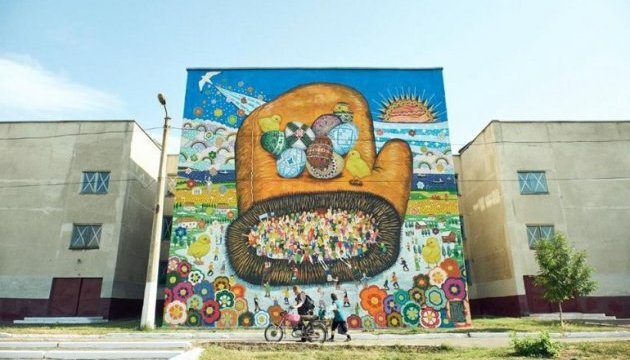 'Mittens – Solidarity' mural by Japanese artist to be unveiled in Mariupol. Photos
The "Mittens – Solidarity" mural by Japanese artist Miyazaki Kensuke will be unveiled today in the city of Mariupol, Donetsk region, within the framework of the Year of Japan in Ukraine.
The mural was created as part of the global project of Miyazaki Kensuke "Over the Wall". Kensuke and his team create murals in different countries of the world to return hope to people, who have suffered from war, natural disaster, poverty or hunger.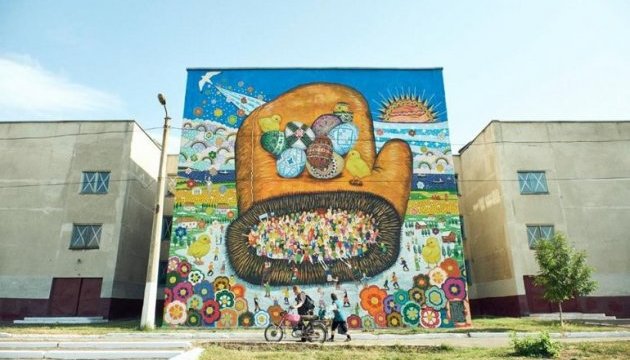 The unveiling ceremony will be attended by Miyazaki Kensuke, First Secretary of the Embassy of Japan in Ukraine Tsutsui Koji, Mariupol mayor Vadym Boychenko and UNHCR Representative in Ukraine Pablo Mateu, the organizers reported.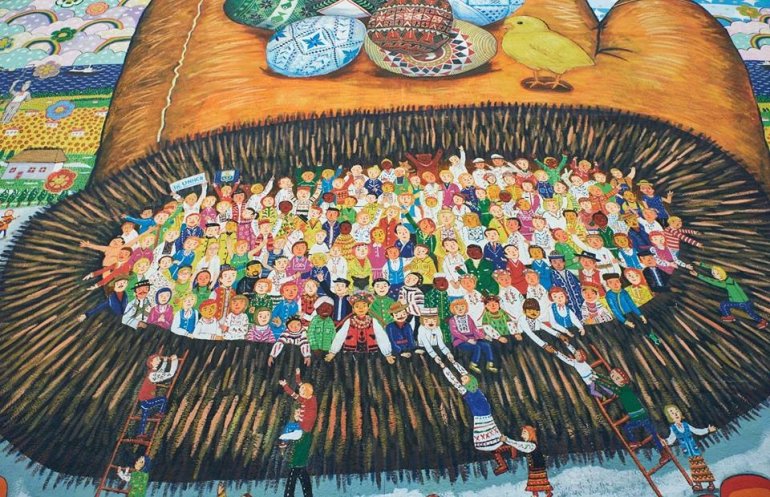 The "Mittens – Solidarity" mural, which depicts mittens as the traditional element of both Ukrainian and Japanese folklore, was painted on a residential building in Mariupol that was almost destroyed by the militants' shelling. A lot of internally displaced people now live in this city.
The "Over the Wall" project is being implemented to promote peace and peaceful coexistence at any age, regardless of gender and other differences, in the context of social reintegration and support for internally displaced persons in cooperation with the city of Mariupol on the first anniversary of its proclamation as the City of Solidarity.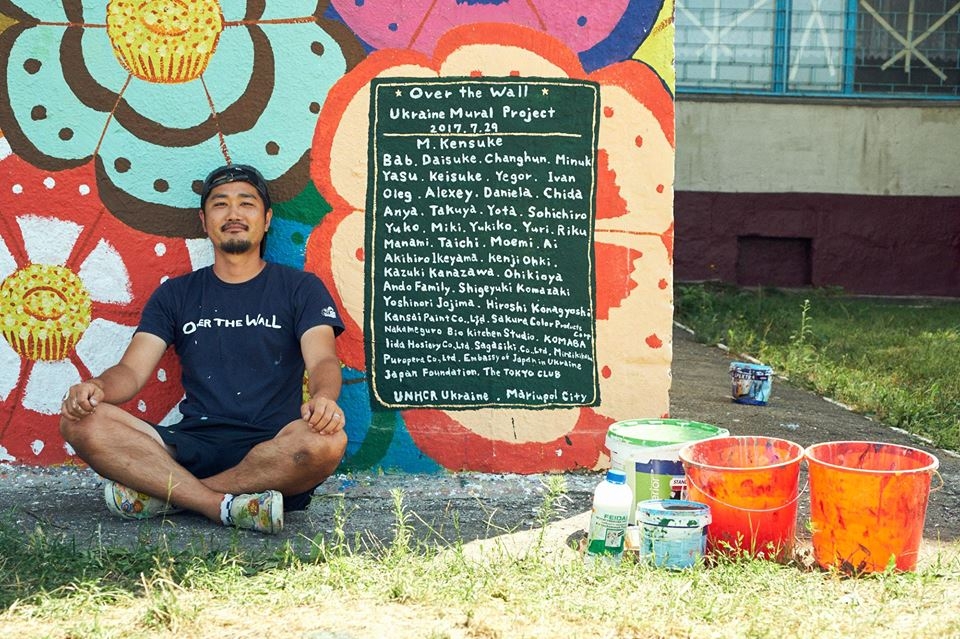 The visit of the Japanese artist to Ukraine is dedicated to the 25th anniversary of the establishment of diplomatic relations between Japan and Ukraine and the first anniversary of the Solidarity City initiative, which was launched in Mariupol last year.
ol