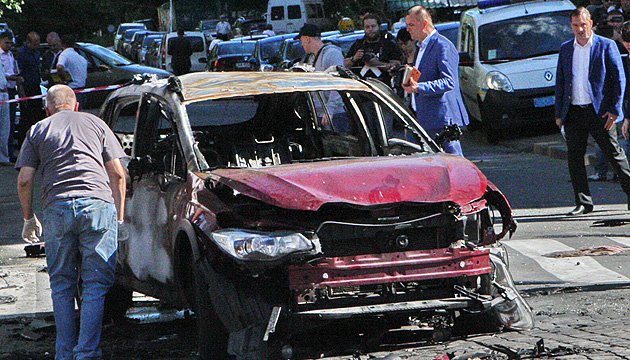 Amnesty International calls on Ukrainian authorities to investigate Sheremet's murder
Amnesty International Secretary General Salil Shetty calls on Ukrainian authorities to investigate the murder of journalist Pavel Sheremet.
"One year [has passed] after journalist Pavel Sheremet was killed by a bomb in his car and still no justice. Investigate who killed Sheremet," Salil Shetty has posted on his Twitter page today.
The human rights organization notes that the Interior Ministry of Ukraine in its letter to Amnesty International dated May 19, 2017 reported that the pre-trial investigation into the murder of Sheremet "is under the control of the leadership of the National Police of Ukraine."
"However, despite a large number of conducted investigative actions and the array of processed video materials, the operational investigation team led by chairman of the National Police of Ukraine still cannot identify the perpetrators of the murder," the Amnesty International stresses.
The investigation has also provided no convincing evidence in any of the official versions of the murder, human rights activists add.
As a reminder, Pavel Sheremet was blown up in a car downtown Kyiv on the morning of July 20, 2016. Prosecutor General of Ukraine Yuri Lutsenko called the main version of the journalist's murder a revenge for his professional activities. Interior Minister Arsen Avakov did not rule out the version that it could be Russian authorities behind the assassination.
ol