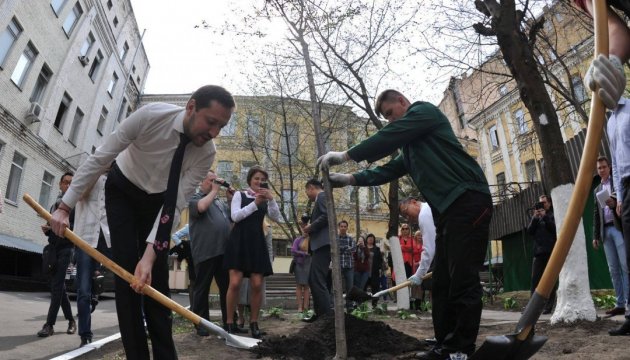 2,500 cherry blossoms for Ukraine: Ambassador of Japan plants tree in Ukrinform agency's yard. Photos
The Embassy of Japan in Ukraine is launching a campaign to plant cherry blossoms throughout the country so that Ukrainians could enjoy the beauty of these trees.
Ambassador Extraordinary and Plenipotentiary of Japan to Ukraine Shigeki Sumi announced this at the press conference at the Ukrinform news agency.
"We will plant these trees, and then every year we will recall how the Year of Japan in Ukraine passed," Mr. Ambassador said, noting that a cherry blossom tree is a symbol of his state.
According to him, the trees will be planted in more than 20 cities of Ukraine starting from April. The campaign will be carried out with the support and in close cooperation with the JTI Company Ukraine and the local authorities with the participation of the head of the Japanese diplomatic mission and the mayors.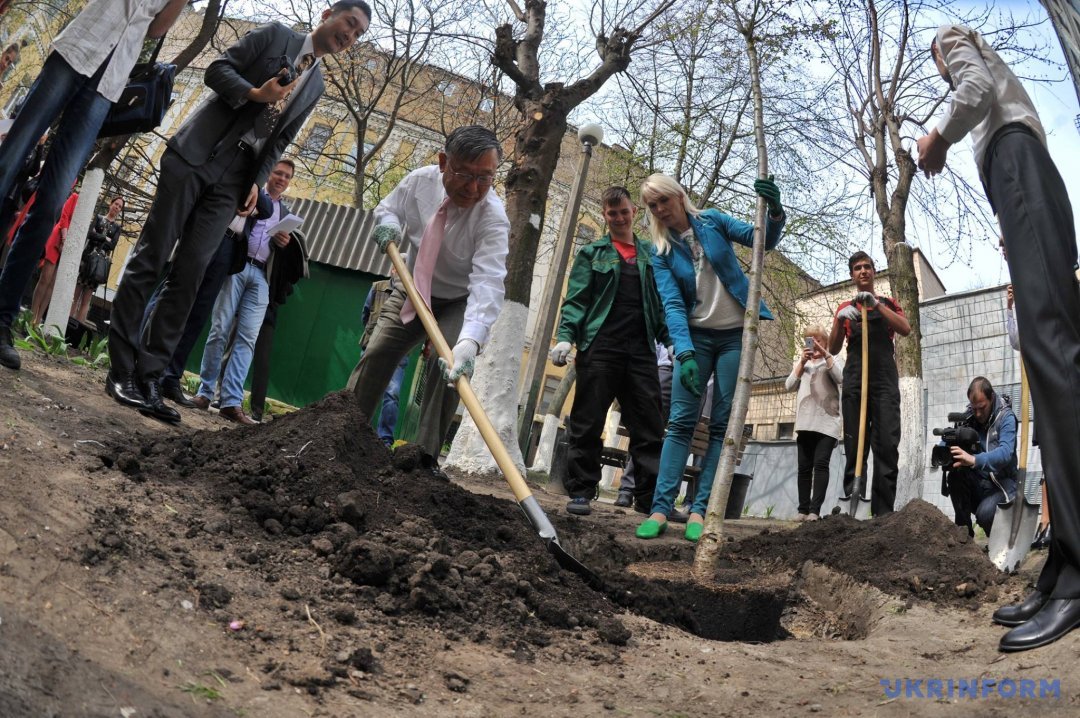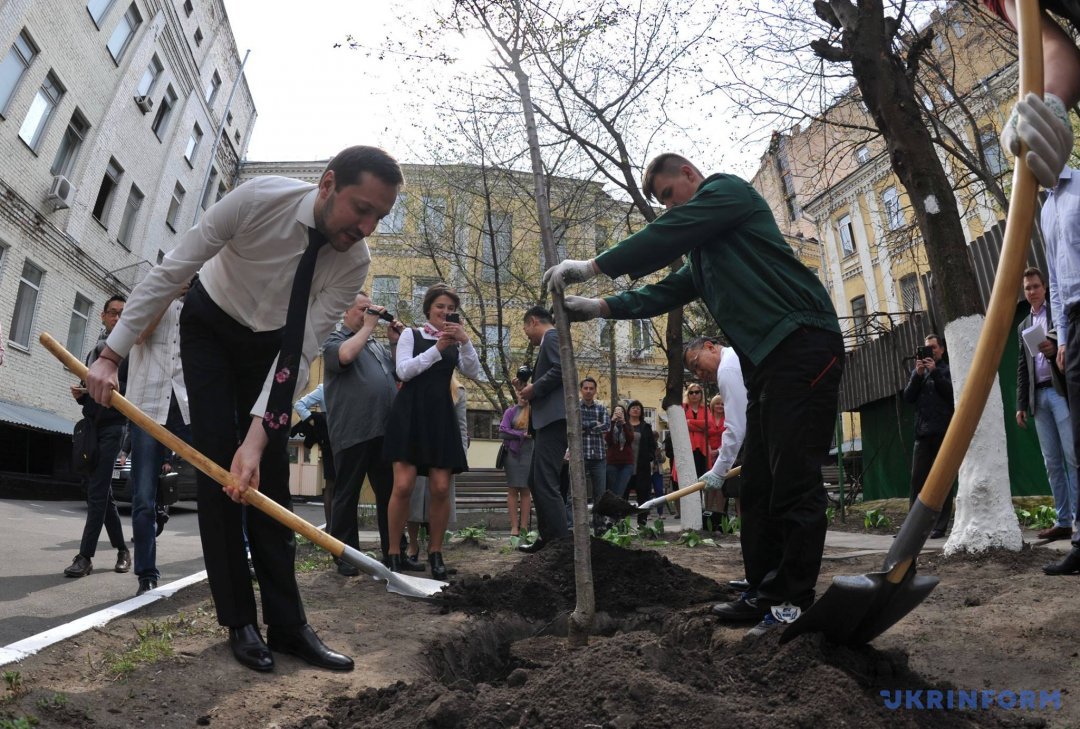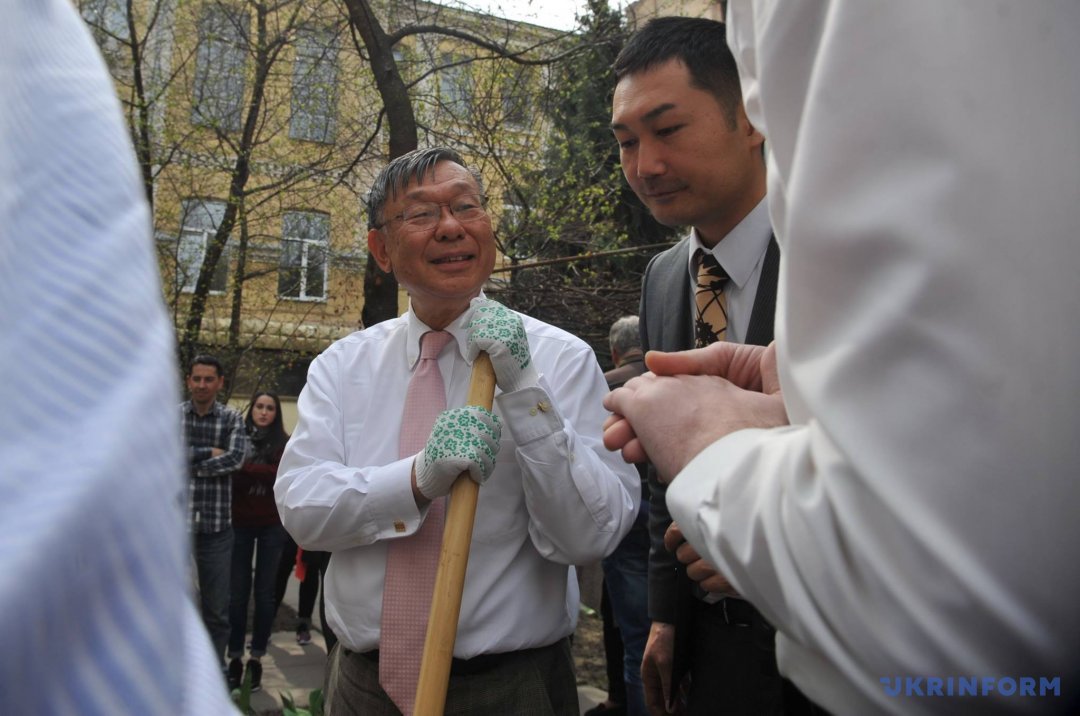 Mr. Sumi noted that the Japanese Embassy receives many appeals from Ukrainians with a proposal to plant cherry blossom trees on their own. "I hope that many will be interested in this campaign, and 2,500 cherry blossoms will be planted in Ukraine by the end of the year," the Ambassador said.
Immediately after the campaign's presentation, the participants in the event, including Mr. Ambassador and Information Policy Minister of Ukraine Yuri Stets, planted a cherry blossom in the yard of the Ukrinform news agency.
ol