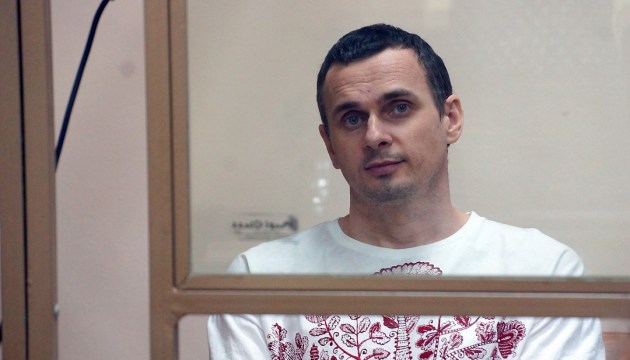 Sentsov awarded Freedom to Write Award of PEN America
PEN America has just awarded its Barbey Freedom to Write Award to the acclaimed Ukrainian writer and filmmaker Oleg Sentsov, imprisoned in Russia.
This is reported by The Washington Post.
"He's been forced to sacrifice this promising career in film because of his decision to speak out," said Suzanne Nossel, executive director of PEN America. "It's just a very vivid illustration of the intolerance of dissent by Putin's government."
As reported, the Russian court sentenced Ukrainian filmmaker Oleg Sentsov on trumped-up charges of plotting terrorist acts to 20 years in a penal colony. Sentsov is now serving sentence in Yakutsk. Russia rejected Ukraine's appeal for extradition of the filmmaker.
ol