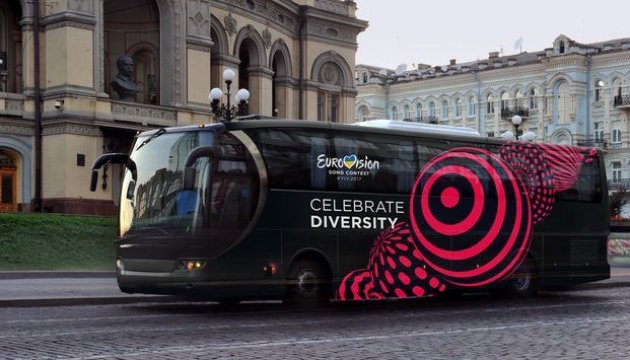 Official opening ceremony of Eurovision 2017 to be held on May 7
The official opening ceremony of Eurovision 2017 will be held at the Parkovy exhibition center on May 7. This event will be traditionally held on Sunday, six days before the Contest finals.
This is reported by Ukrinform with reference to UA Pershy.
Red carpet of the Eurovision Song Contest 2017 will be located in the front of the Mariinsky Palace and will be the longest one in the history of the competition – 265 meters. The stage director of the red carpet ceremony and opening ceremony of Eurovision 2017 is Ukrainian theater director Serhiy Proskurnia. He believes that the location near the Mariinsky Palace will suit best for the event as it is in the center of Kyiv with stunning architecture and fantastic views.
"There will be special areas for the press representatives of each participating country and accredited fans of Eurovision 2017. Each delegation will go along the red carpet for about forty minutes and the whole show will last for two and a half hours. The delegations of 12 countries will simultaneously stay on the red carpet. They will stop for the photo shoots, will give interviews and sign autographs for fans," Proskurnia said.
The event will be broadcasted live on the screens, which will be located in the Eurovision campus on Khreshchatyk Street.
ol