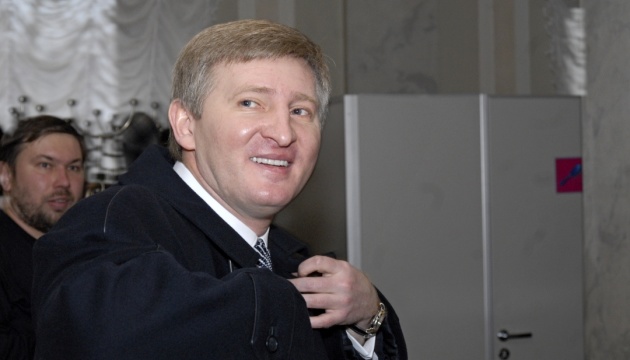 Akhmetov enters Bloomberg Billionaires Index
Ukraine's wealthiest man, Rinat Akhmetov, has entered Bloomberg Billionaires Index, the list of 500 richest people in the world.
Akhmetov is the only representative of Ukraine in the ranking.
"Rinat Akhmetov occupies 483d position in the ranking with a fortune of USD 3.66 billion," Bloomberg reports.
The ranking shows that the revenues of the Ukrainian billionaire are dropping.
Bloomberg Billionaires Index is topped by American entrepreneur and one of the Microsoft founders Bill Gates. His fortune is estimated at USD 85.2 billion.
In 2013, Akhmetov occupied 26th position Bloomberg Billionaires Index. Then the fortune of the Ukrainian tycoon totaled $22.3 billion.
"Ukraine's richest man owns System Capital Management, the country's largest industrial conglomerate. The Donetsk-based company had revenue of $11.3 billion in 2015, and has investments in metallurgy, mining and energy. It also controls a 71 percent stake in closely held Metinvest, Ukraine's largest steel manufacturer," Bloomberg reports.
As noted, the Bloomberg Billionaires Index is a daily ranking of the world's richest people. Details about the calculations are provided in the net worth analysis on each billionaire's profile page.
ol