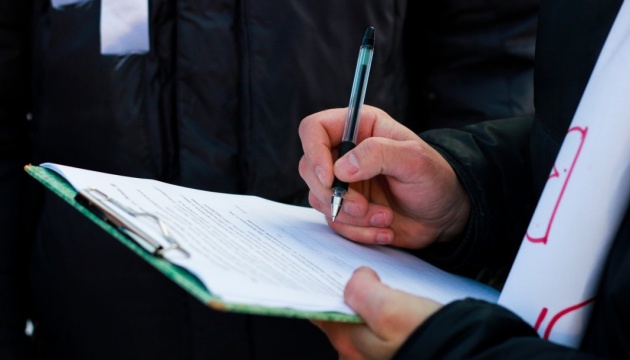 Ukrainians lack information about state strategy on occupied territories – poll
Ukrainians do not get enough information about the state strategy on the occupied and temporarily controlled territories.
This was announced by program director of the NGO "Detector Media" Roman Shutov at a press conference at Ukrinform news agency, presenting results of the poll.
"41.7% of respondents believe they lack information about the strategies and goals of the state regarding Crimea. Moreover, 44.9% think they lack information about the strategy and objectives of the country with respect to temporarily occupied areas in eastern Ukraine. 18% of respondents say they have very little information about the plans of the state on the development of the front-line areas," Shutov said.
The poll was conducted by the Kyiv International Institute of Sociology in December 2016. 2,040 respondents, who live throughout the territory of Ukraine, except of occupied territories, took part in the poll.
ol