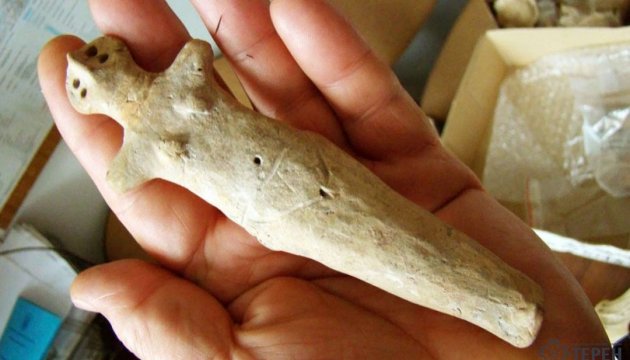 UNESCO is asked to include Trypillian culture in the World Heritage List
Mayor of Chernivtsi Oleksiy Kaspruk has supported the idea to nominate the Trypillian culture monuments to the UNESCO World Heritage List and promised to fully support this issue.
The mayor said this at the meeting with Consul General of Romania in Chernivtsi Eleanor Moldovan, Director General of the Bukovyna Museum in Suchava Kostiantyn-Emil Ursu, doctor of historical sciences, director of the research laboratory of archaeology of Ukraine Mykhailo Videyko, executive director of the Ukrainian National Committee of the International Council on Monuments and Sites (ІCOMOЅ) Olena Serdiuk, and Director of the Museum of History and Cultural Heritage Platar Inna Podhorodetska.
"Scientists have informed the mayor about the intentions of experts to work on the possibility of including Trypillian culture historical values in the UNESCO World Heritage List. This ancient civilization unites Ukraine, Moldova, Romania, and there is every reason for the Trypillian culture monuments to be included in the list of the World Heritage sites. Each country already has significant experience in the study of this culture and just organizational issues remain, the experts say," the press center of the city council reports.
ol