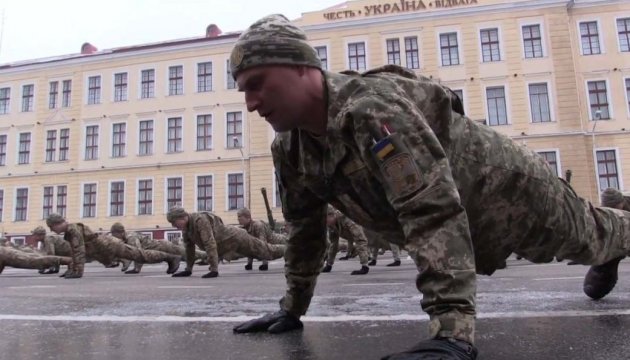 Over 700 Ukrainian military students and officers take part in #22PushUpChallenge. Video
More than 700 military students and officers of the Hetman Petro Sahaidachny Ground Forces Academy have taken part in the #22PushUpChallenge flashmob to support the veterans of the anti-terrorist operation in Donbas.
This is reported by the Defense Ministry's press service on Wednesday.
They have set a real record for the number of participants in #22PushUpChallenge in our country.
ol