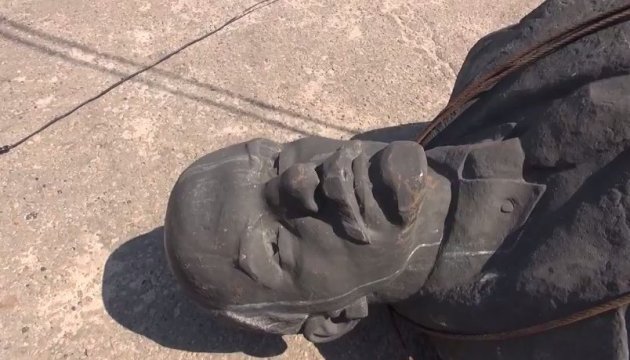 Decommunization reform: 25 districts and 987 populated areas in Ukraine renamed in 2016
The Ukrainian Institute of National Memory has released the results of a reform on decommunization carried out in 2016. Thus, as of December, Ukrainians renamed 51,493 streets and 987 cities and villages, removed 1,320 monuments to Lenin and 1,069 monuments to other communist leaders and figures, the government's official website reports.
"The year 2016 became a year of decommunization in Ukraine. Since the Law [on decommunization] came into effect, Ukraine has done more on overcoming the legacy of the totalitarian past, than during the whole time of independence. Changes that can be easily noticed on a map of the country or any individual settlement are irreversible - they are an essential element of our integration into democratic Europe," Chairman of the Institute Volodymyr Viatrovych said.
Also, in 2016, the Verkhovna Rada renamed 25 districts and 987 populated areas (of which 32 are cities). When choosing new names of cities and villages, Parliament mostly approved proposals submitted by local communities.
iy