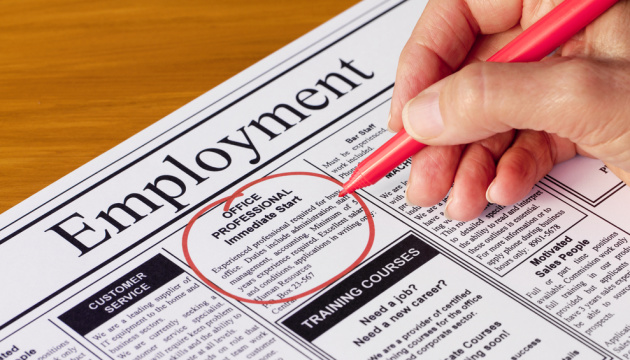 State Employment Service helped about 720,000 Ukrainians to get jobs in 2016
About 720,000 unemployed Ukrainians find jobs due to the State Employment Service of Ukraine in 2016, the government's portal reports.
"This year the government has helped 720,000 Ukrainians to get jobs. On average, 3,000 people a day find jobs with the assistance of the State Employment Service of Ukraine," reads a statement.
According to the service, as of today there are 6 applicants per one vacancy, while last year this figure was twice as much.
The Ukrainian job centers employed almost 160,000 entrepreneurs in 2016, which is by 6,000 more than last year. Respectively, the number of vacancies grew by 869.3 thousand, the staffing level of which grew to 82%.
In addition, the most in-demand jobs among employers in Ukraine are representatives of manual workers and doctors, while representatives of such professions as accountant, chief accountant, economist, lawyer, civil service expert and administrator face difficulties in finding jobs because of a large number of such specialists in the country.
iy