Ukraine's main Christmas tree unveiled in Kyiv. Photos
Main Christmas tree of Ukraine was unveiled at St. Sophia Square in Kyiv on Monday evening.
The ceremony of unveiling was attended by Kyiv city Mayor Vitali Klitschko and First Lady of Ukraine Maryna Poroshenko with younger children, an Ukrinform correspondent reports.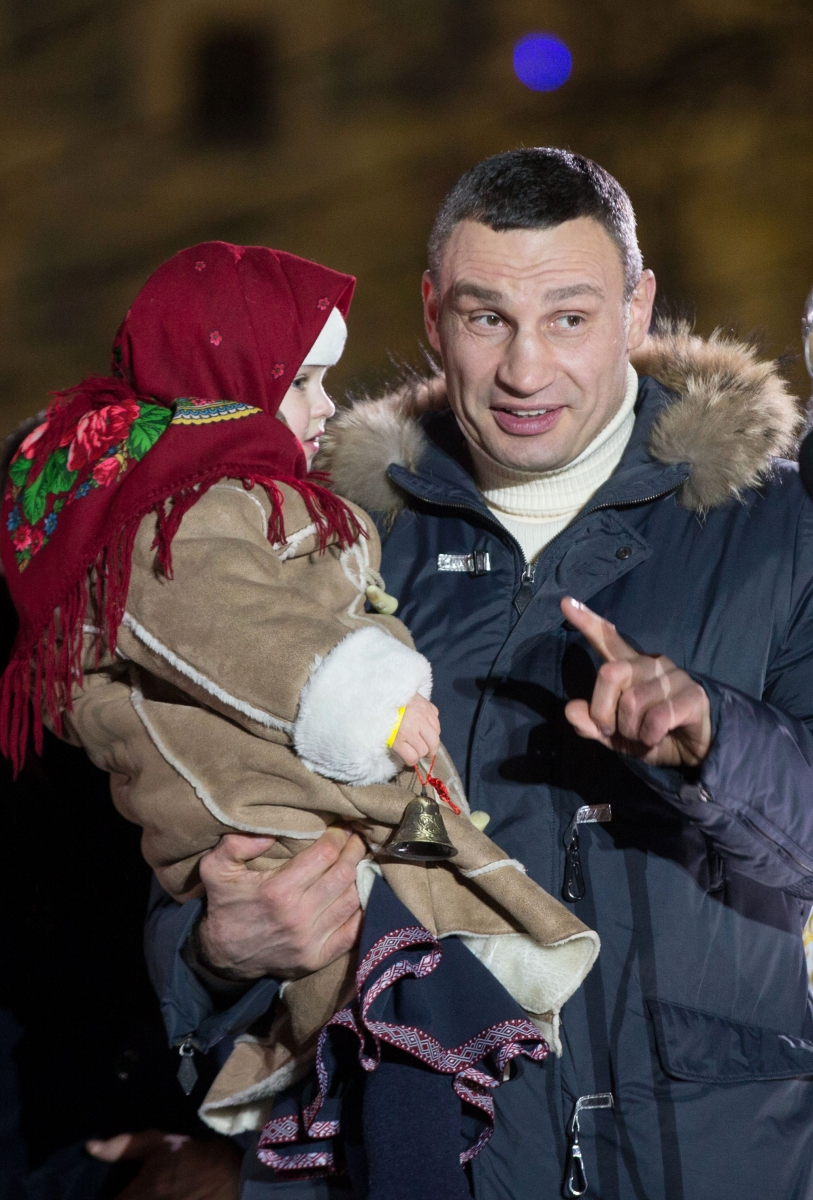 The Mayor and the First Lady congratulated Ukrainians on the St. Nicholas Day and upcoming New Year and Christmas holidays.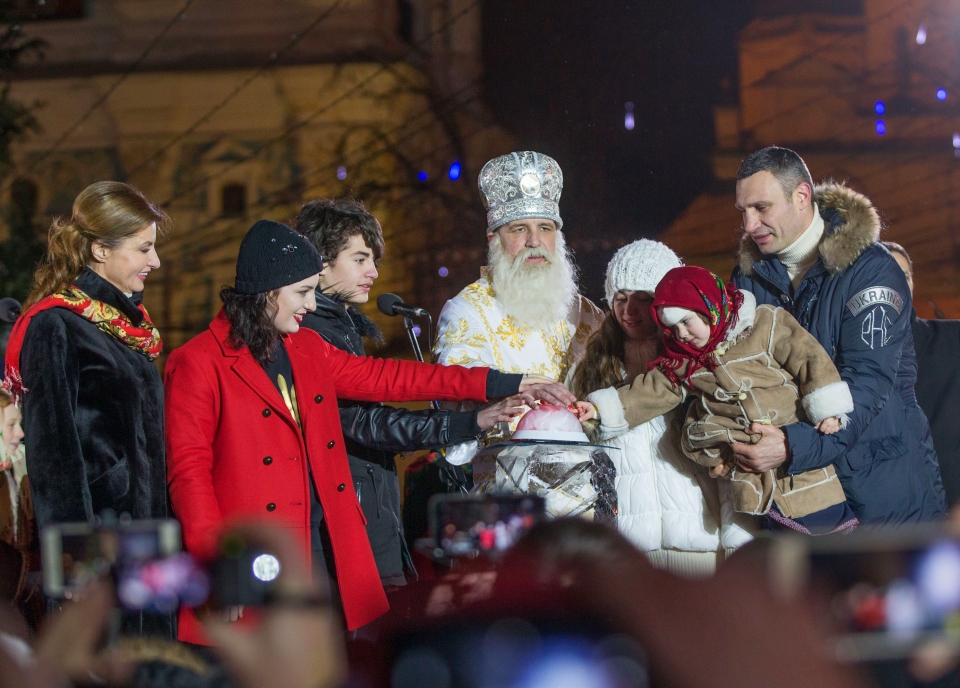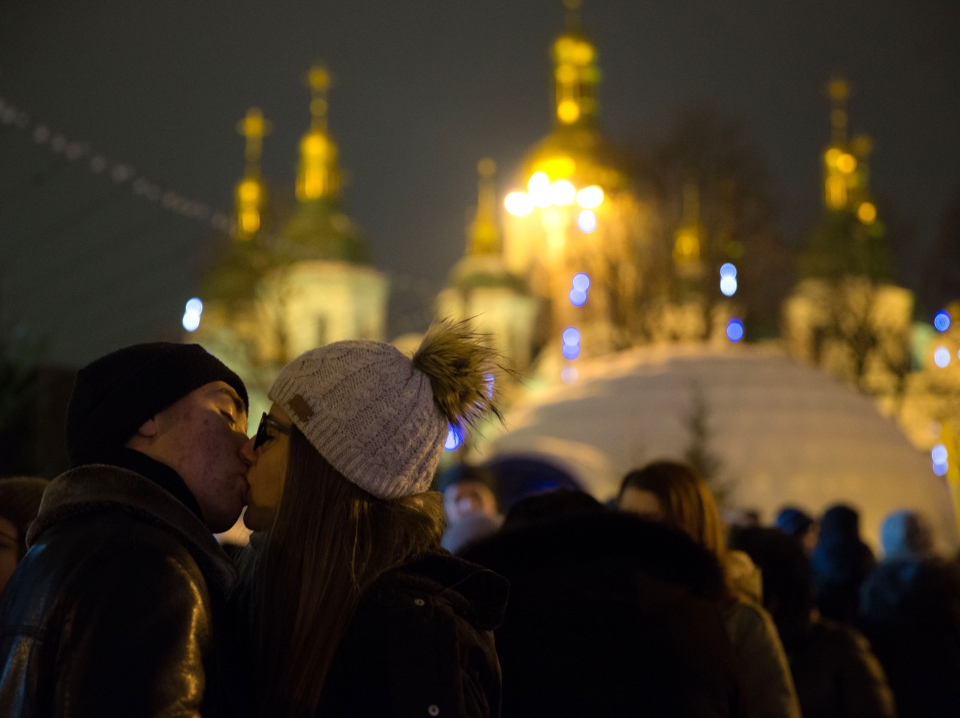 "Glorious and joyful time of New Year and Christmas holidays begins on this beautiful December evening. Each of us expects a miracle, and we are all united by the belief in the good," Maryna Poroshenko said.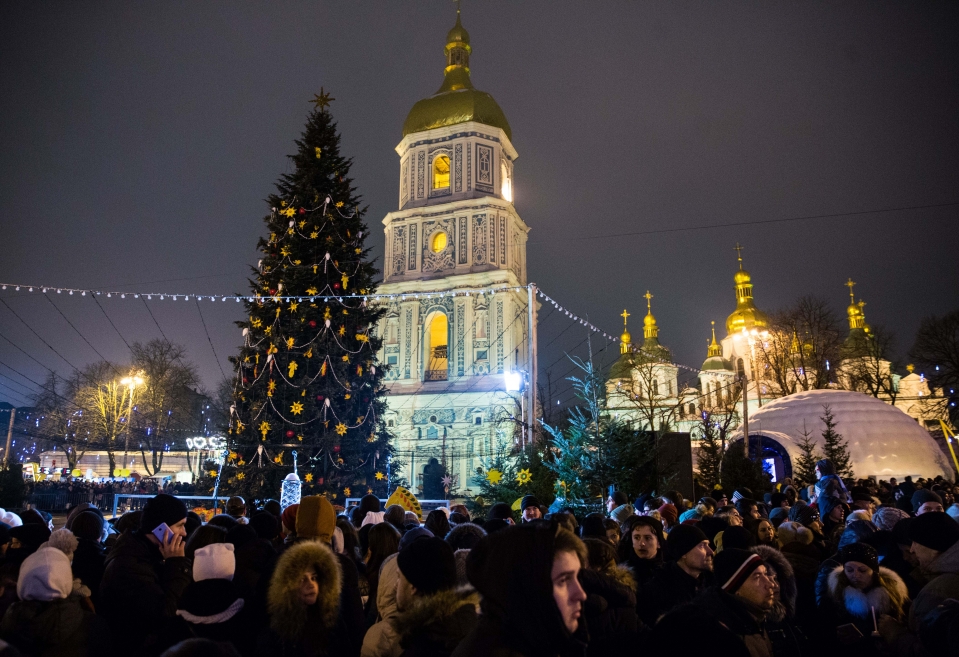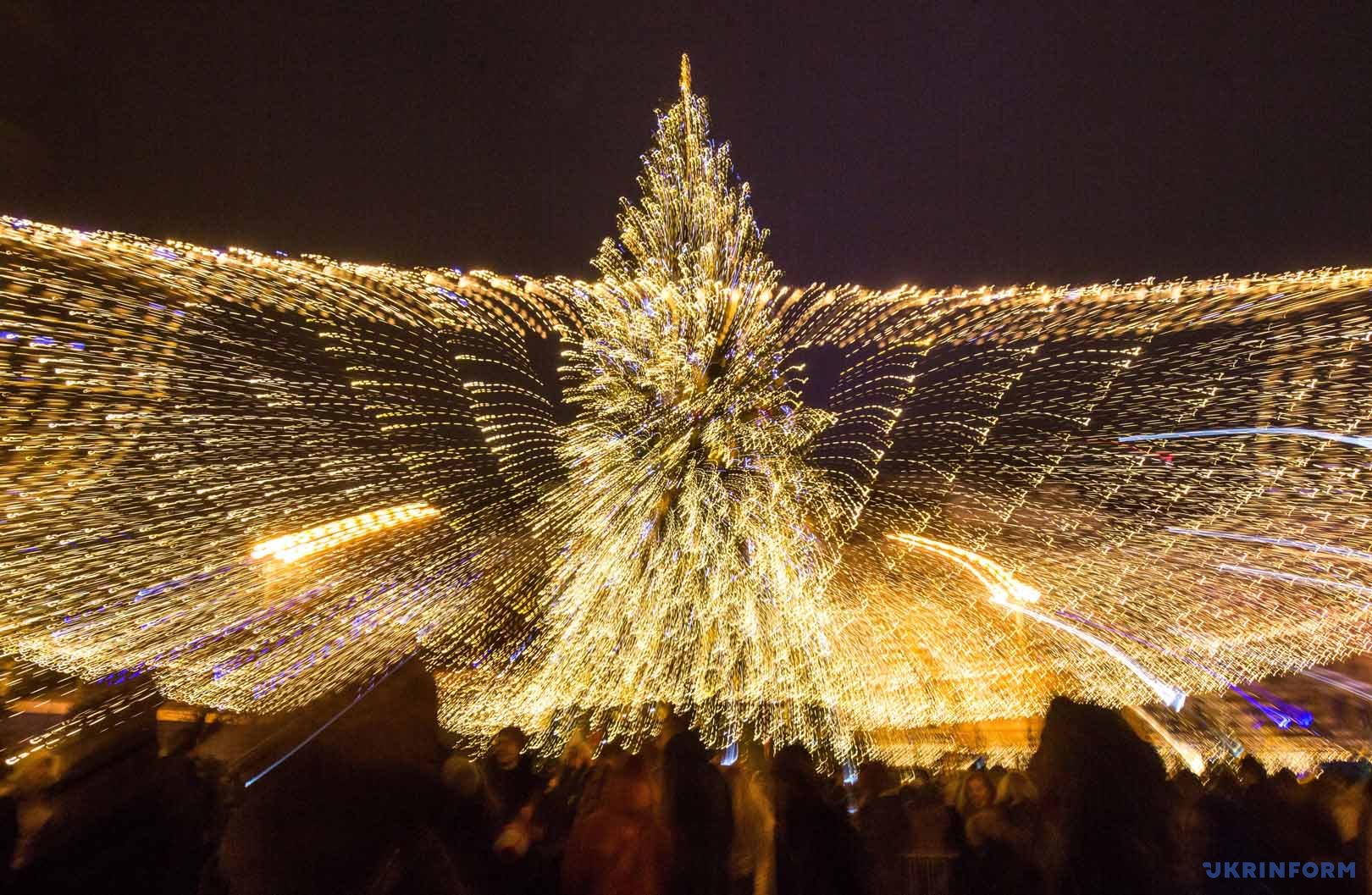 This year's Christmas tree has come to the capital from Ivano-Frankivsk region. It reaches a height of 26 meters and is 86 years old.
ol