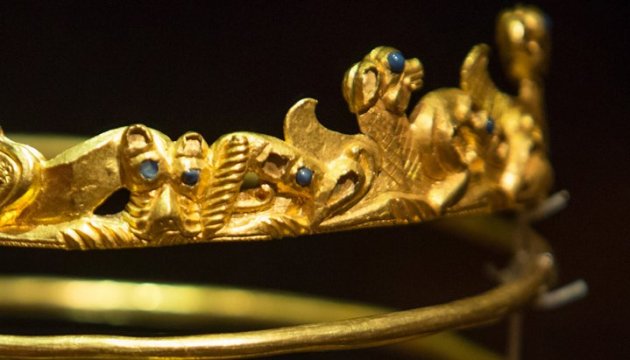 Dutch court rules to return Scythian gold to Ukraine
The Amsterdam District Court has ruled to return the artifacts of the exhibition "The Crimea. Gold and Secrets of the Black Sea", which are now in the Netherlands, to Ukraine.
The spokeswoman for the Court has announced this to reporters on Wednesday.
"The Court has ruled that the Crimean artifacts should be returned to the state of Ukraine since they are a part of the cultural heritage of the state of Ukraine," she said.
According to the spokeswoman, the Court has delivered such a judgment on the basis of the UNESCO agreement, which stipulates that if the artifacts are legally delivered from the country, but now stay in the Netherlands without a legal export permit, they should be delivered back to the state, which they were taken from, i.e. Ukraine.
The representative of the Court also informed that the artifacts would stay in the Netherlands during a three-month period, allotted for lodging an appeal.
As reported, the collection, featuring some 565 exhibits from four Crimean museums was dispatched to the Netherlands in February 2014 for the exhibition entitled "The Crimea. Gold and Secrets of the Black Sea", just before Russian sent its troops to seize Crimea. The artifacts were exhibited at the Allard Pierson Museum in Amsterdam, but after the Crimean peninsula was illegally incorporated into the Russian Federation in March 2014, the museum decided not to return the Scythian gold to either Ukraine or Russia.
ol