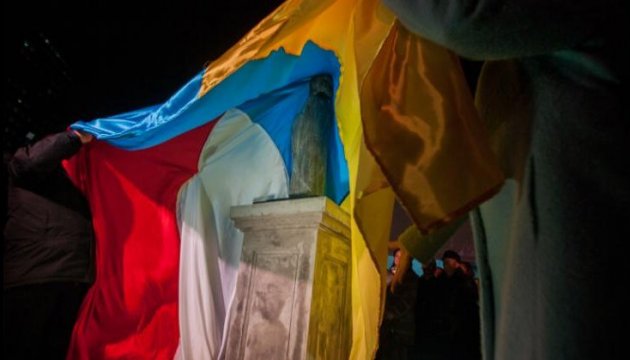 Monument to Anna Yaroslavna unveiled in Kyiv. Photos
The monument to Anna Yaroslavna (also known as Anne of Kiev), the daughter of Grand Prince of Kyiv Yaroslav the Wise and the wife of King Henry I of France, was unveiled in the Lvivska Square in Kyiv on November 10.
"I am happy that today we unveil the monument to Anna Yaroslavna in the presence of Ambassador Isabelle Dumont [French Ambassador to Ukraine]. It is a great cultural event for Kyiv and the entire Ukraine," Ukrainian Culture Minister Yevhen Nyshchuk said, an Ukrinform correspondent reported.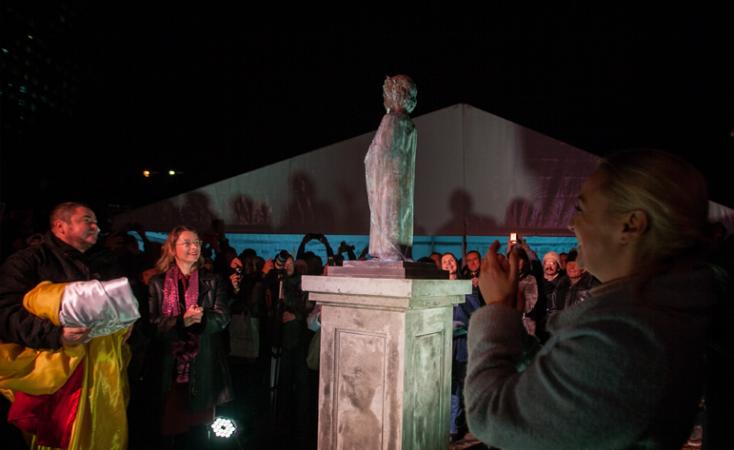 "This statue will remind everyone that Princess Anne of Kiev, who became the great Queen of France, was the first link to unite Ukraine and France. These links have been being built over the centuries and significantly increased after Ukraine gained independence. France will further strengthen and develop these links for the sake of the united, free, and strong Ukraine," the French Ambassador to Ukraine stressed.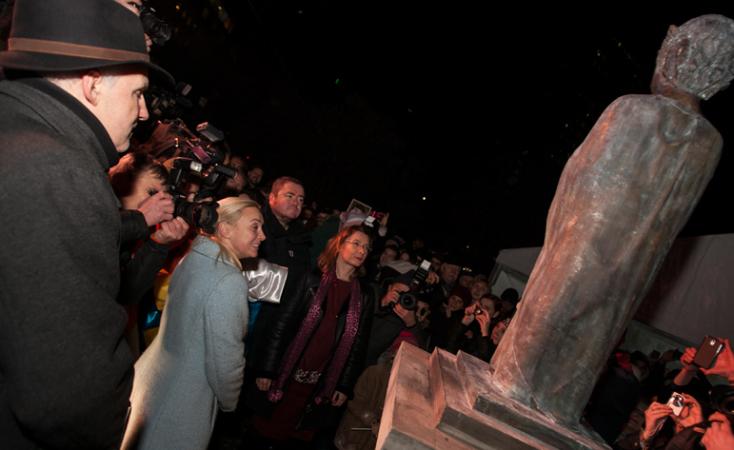 The monument was created by Kostiantyn Skrytutsky.
ol