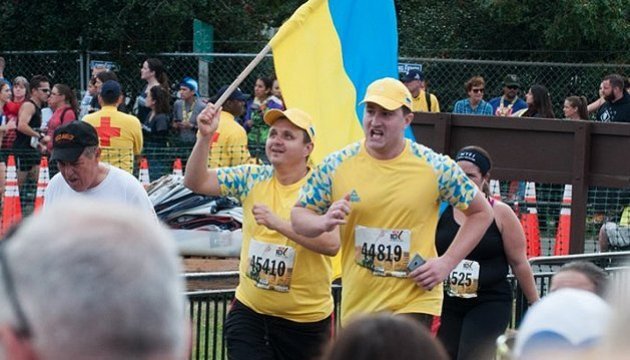 Ukrainian ATO veterans ran 10km marathon in United States on prosthetic legs. Video
On Sunday, veterans of fighting in Donbas Pavlo Stepanov, Vadym Maznichenko, Vadym Svyrydenko, and Dmytro Fisenko joined participants from other countries to run 10km race of the 41st US marine Corps Marathon in Arlington, USA.
Representatives of the Ukrainian diaspora came to cheer for ATO fighters with national flags and symbols, Voice of America reports.
Ukrainian runners dedicated their participation in the race to all Ukrainian servicepersons, who lost their lives or health in confrontation to Russian aggression.
"I dedicated this race to them so that they could look at us and find themselves in life. It should not be necessarily sports, it can be education. But they should stand up, surmount all the difficulties, and find themselves in this life," Vadym Maznichenko said.
ol