Ukrainians win Festival of Lights in Berlin. Photos and video
Ukrainian team has won the Festival of Lights in Berlin with the Magic Innovations installation in form of a beehive through a bee's eyes.
"The first atom is born somewhere in the Universe, which then turns into the honeycomb. A bee flies over peat-bog, ivy, and flowers symbolizing the symbiosis of industrious insects and plants as an example of all the living creatures. The bee ends its journey on the lush hillside in a village," the festival's organizers describe the installation, LIGA news portal reports.
The lighting artists from all around the world present various light projections, 3D-projections, and light installations on historical and architectural sights of Berlin.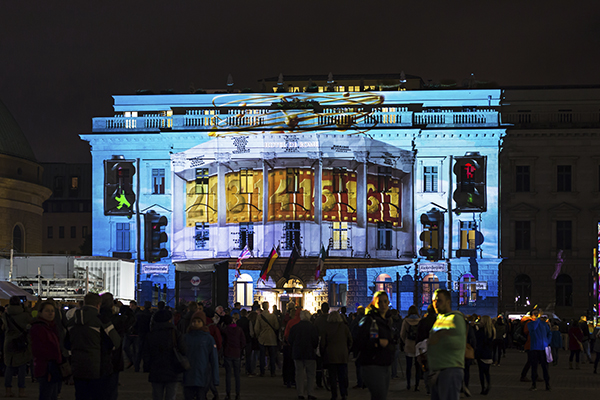 Photo credit: Festival of Lights
ol