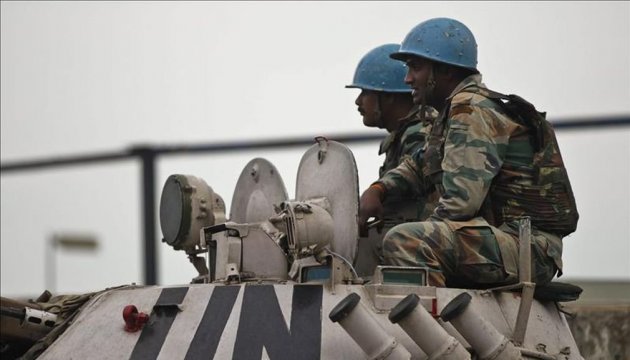 Poll: Ukrainians actively support idea of deploying peacekeepers in Donbas
The attitude of Ukrainians towards deployment of peacekeeping forces in Donbas has changed compared to last year. Now this idea is supported by 58% of respondents.
Such results of the poll were presented by Maria Zolkina, the political analyst of the Ilko Kucheriv Democratic Initiatives Foundation at a briefing in Kyiv, an Ukrinform correspondent reports.
"The attitude of Ukrainians towards the issue of deployment of peacekeepers has changed compared to last autumn. Currently, 58% of Ukrainians have a positive attitude to this prospect, while 21% have a negative attitude. There is a slight rise in a positive attitude compared to the last year - 5-6%," she said.
At the same time, Zolkina noted that the views of Donbas residents about the idea of deployment of international contingent in the territory of Donbas had also changed.
"Only 16% supported this idea and 68% opposed it last year. Now, already 39% support deployment and 36% oppose," the political analyst said.
ol