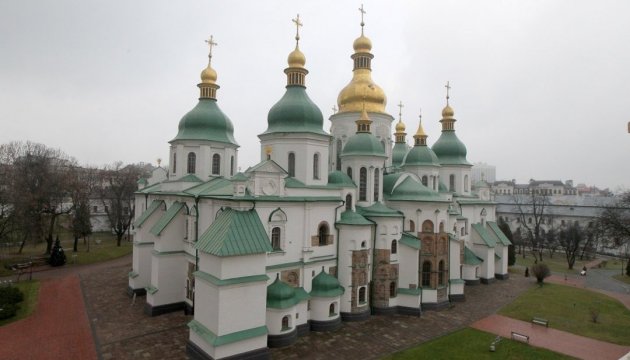 Kyiv Pechersk Lavra, St. Sophia Cathedral remain on UNESCO World Heritage List
The World Heritage Committee of UNESCO has decided to keep Kyiv Pechersk Lavra and St. Sofia Cathedral on the World Heritage List, according to the Kyiv City State Administration press service.
Kyiv City State Administration Deputy Chairman Oleksiy Reznikov, a member of the Ukrainian delegation at the 40th session of the World Heritage Committee in Istanbul, said: "It was a very heated discussion. The issue was raised to include Kyiv St. Sophia [Cathedral] and Lavra on the list of sites under threat. We received a warning, but managed to defend our place on the UNESCO World Heritage list," Reznikov said.
iy