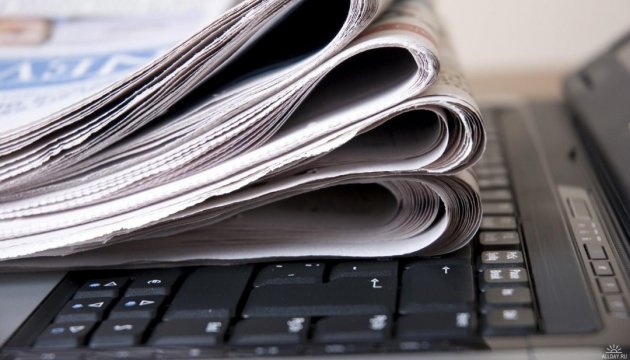 Reporters Without Borders urge Ukraine to observe law on transparency of media ownership
The NGO Reporters Without Borders has laid down a range of demands to the Ukrainian government.
Gemma Porzgen, a representative of the organization and expert on Eastern Europe, said in Berlin on Thursday, when presenting a new report on the freedom of speech in Ukraine, an Ukrinform correspondent reports.
"In view of many challenges that journalists are facing in Ukraine, Reporters Without Borders are calling on the Ukrainian government and President Poroshenko to put into practice the law on the transparency of media ownership; President Petro Poroshenko to refuse from the control of 5 TV channel; the Government to clearly distance itself from the Ukrainian Myrotvorets (Peacekeeper) website and other attempts to publicly expose the journalists in connection with the fulfilment of their professional duties in eastern Ukraine; support the transformation of the state TV channel into the public and legal one; refuse from the ban on [certain] Russian books and films, and lift the ban on the entry of Russian journalists in Ukraine", reads the reports.
In addition, according to Gemma Porzgen, many important private TV networks are in the hands of oligarchs. The situation in Ukraine has a lot of opportunities, but journalists in Ukraine need help and support. Thus, according to the expert, staring from June, Reporters Without Borders together with Ukrainian partners, the Institute of Mass Media, within the Media Ownership Monitor project will hold the next stage of project on the investigation into ownership relations in the sphere of media and will report on the carried out work in September.
iy