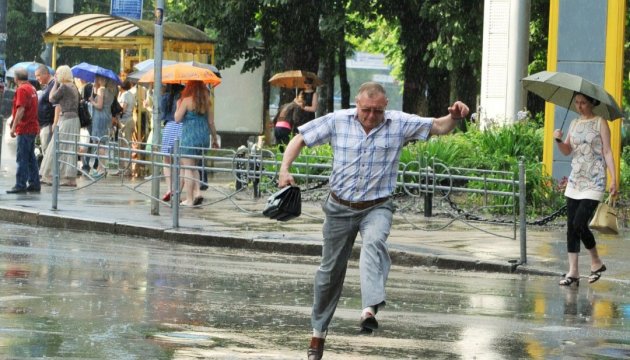 Precipitation daily record set in Kyiv on May 14
According to the Central Geophysical Observatory in Kyiv a record level of rainfall for the last 126 years, 35.3 mm, fell on May 14.
"According to the measurements taken by the weather station at the Central Geophysical Observatory, a record amount of rainfall fell in Kyiv in the past 126 years on May 14, totaling 35.3 mm, or 10.2 mm more than the previous historical record set on this day in 1906," the report said.
Moreover, the report said the total precipitation figure for mid-May has already reached monthly rainfall figures.
tl