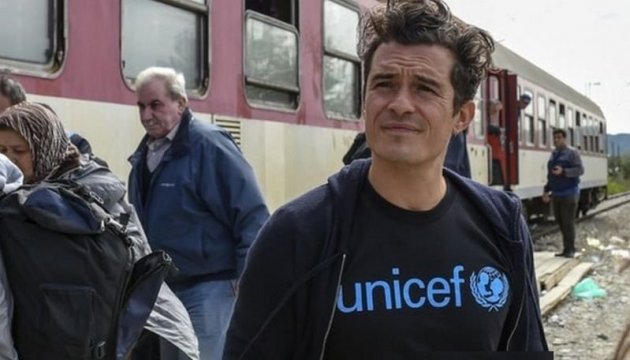 Orlando Bloom asks his fans to help Ukrainian children
British actor Orlando Bloom, who recently visited children in war-torn eastern Ukraine as a UNICEF Goodwill Ambassador, has asked fellow movie stars and fans to help Ukrainian children.
The actor made such a statement on the air of CNN channel, Voice of America reports.
"It's a problem that has disappeared from news feeds but is happening in central Europe. Imagine if it touched you, if it was your child who would sit somewhere in New York, Los Angeles or London, and felt shooting over the head and children feared for their lives. How would you feel? What a sense of responsibility would you have, what would you do to help them?" the actor said.
Bloom stressed the importance of UNICEF's humanitarian support to Ukraine and called on his colleagues to make donations to this organization and become more interested in the events taking place in Ukraine.
As reported, UNICEF Goodwill Ambassador Orlando Bloom went to the conflict-affected areas of eastern Ukraine in late April and visited the school damaged by shells, located a few kilometers from the demarcation line.
ol