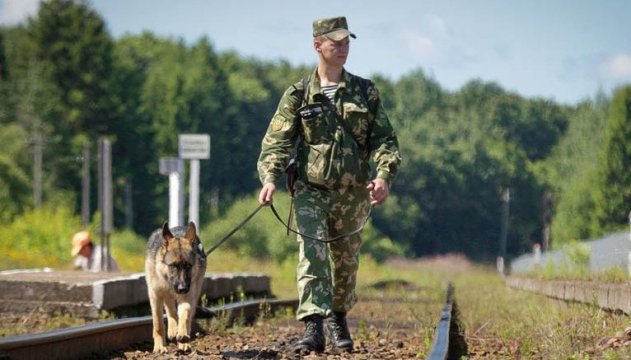 Western border control experts train Ukraine border guards
Yesterday at Boryspil the border guards of "Kyiv" detachment detected false documents presented by three citizens of India.
The foreigners arrived from Istanbul, and transited through Kyiv towards Zurich. While checking their documents the border guards found out that they had fake Germany visas. Violators who used counterfeit visas were sent back on a return flight
to Istanbul, the press release published by the State Border Service has stated.
Note that the staff of the State Border Service constantly improve their skills by checking documents and attend relevant training courses. International experts from Germany, the U.S., UK and other countries assist them in their training. British experts have conducted recently training by sharing their knowledge with Kyiv border guards personnel through the assistance of EU advisory mission. During the training the border guards, most of whom are members of the pilot project "New face of the border," have acquired practical skills by checking passports, detecting counterfeit, invalid and incorrect form of documents and working with technical instruments for their verification. Participants were able to get familiarized with the latest trends on producing counterfeit documents and methods for their detection. Moreover, the border guards were shown the types of documents, visas, residence permits, as well as rules for entering the EU countries.