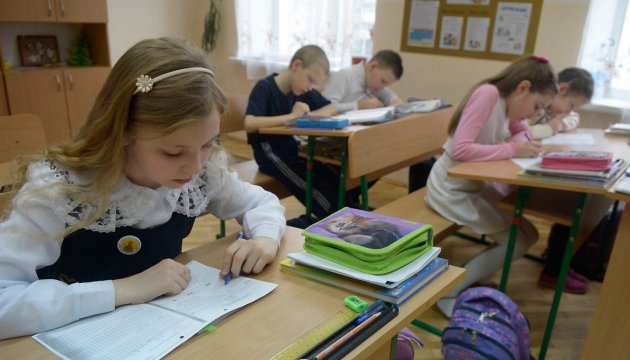 Nationwide competition in Ukrainian language and literature among school students held in Moldova
Chisinau Theoretical Lyceum I.S. Nechuy-Levytsky hosted XXVI-Republican competition on the Ukrainian language and literature "Our language is like a red berry" during the Shevchenko memorial days.
The olympiad was held with the organizational assistance of the Embassy of Ukraine in the Republic of Moldova and the Ministry of Education, UKRINFORM's own correspondent in the Republic of Moldova reports.
"It is very symbolic that the school competition is traditionally held in early spring when all nature wakes up and wakes up in generations love for their native Ukrainian language, their own culture and traditions. By learning the history of the Ukrainian language and literature you grow as people and become the embodiment of the Ukrainian essence," said Ambassador Extraordinary and Plenipotentiary of Ukraine to Moldova.
The head of Ukrainian diplomatic mission stressed the importance of the efforts made by the Moldovan leadership and social organizations of Ukrainians in Moldova for the preservation and development of the Ukrainian language in the host country, he informed about the prospects of higher education in Ukraine and wished success to the young school students and outstanding academic results.
The Ambassador also expressed his gratitude to the teachers of the Ukrainian language and literature in schools and high schools in Moldova.