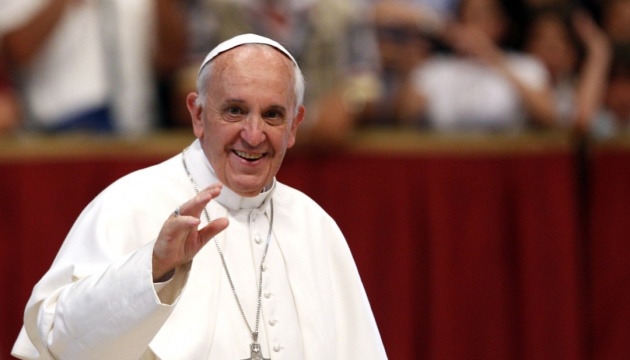 Permanent Synod of UGCC to have private audience with Pope
Permanent Synod of the Ukrainian Greek Catholic Church will hold a meeting with Pope Francis on Saturday, 5 March.
Archbishop-emeritus of the Ukrainian Greek Catholic Church, Patriarch Lyubomyr (Husar) made a statement at a briefing while opening of the exhibition "Toward the Light of Resurrection through the thorns of the catacombs", Ukrinform reports.
"Permanent Synod, ie the six bishops who now reside in Rome, tomorrow on Saturday, to meet with the Holy Father" Husar said.
Recall that on February 12 in Cuban capital of Havana the first ever meeting of Pope and Patriarch of Moscow was held, as a result of which the head of the Catholic Church Francis and the Patriarch of Moscow Kirill signed a joint declaration. The themes of the declaration related to the evaluation of the events in Ukraine caused a powerful reaction both in Ukraine and among the Ukrainians in other countries.