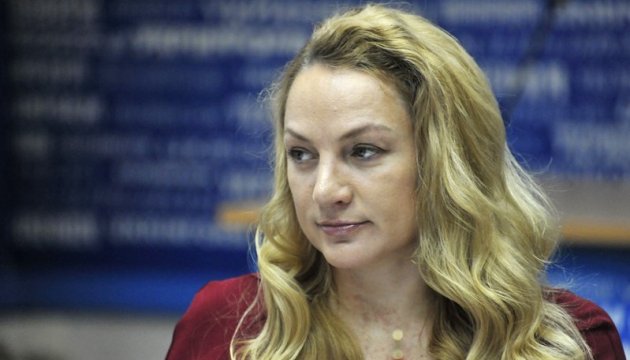 Two TV towers to be installed in Donetsk and Luhansk regions, says deputy minister
Two TV towers will be installed in Donetsk and Luhansk regions in 2016, Deputy Information Policy Minister Tetiana Popova has said.
"To improve broadcasting quality, this year we are installing two TV towers – one in Donetsk, and the second in Luhansk regions," Popova said at a press conference in Kyiv on Tuesday.
According to her, 42 transmitters have been set in ATO area, in particular, TV viewers in Donetsk will be able to watch 1+1 TV Channel.
The deputy minister also informed that transmitters in the near future are planned to be installed in Odesa and Kherson regions. She stressed that these will be transmitters, not TV towers. Also, two transmitters have been recently installed in Sumy and Kherson regions.
In addition, Popova said that the information policy ministry would do everything possible to install another one TV tower in Donetsk region,
iy