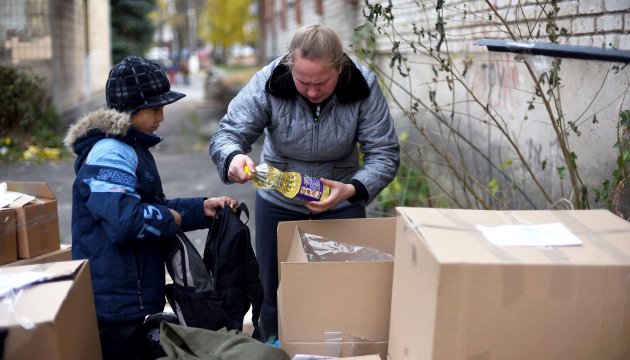 Slovakia provides humanitarian assistance to Luhansk region orphanage
Yesterday, within the framework of Vice Prime Minister, Minister of Foreign Affairs of Slovakia Miroslav Lajcak's visit to Ukraine a transfer of certificates took place confirming the delivery of humanitarian aid, including the Luhansk regional orphanage.
The press service of the Luhansk regional military-civilian administration reports.
"Deputy Chairman of the Luhansk regional state administration Olha Lishyk participated in a special ceremony organized by the Embassy of Slovakia. Certificates symbolizing the transfer of humanitarian aid to four medical institutions in Ukraine were handed over. Among the recipients was Luhansk regional orphanage," the Luhansk press service reports.
The funds will be used to purchase furniture, children's playground and hygiene totaling 12,500 euros. Participation in the project was made possible through the director of the charity "Ukraine - Slovakia SOS.