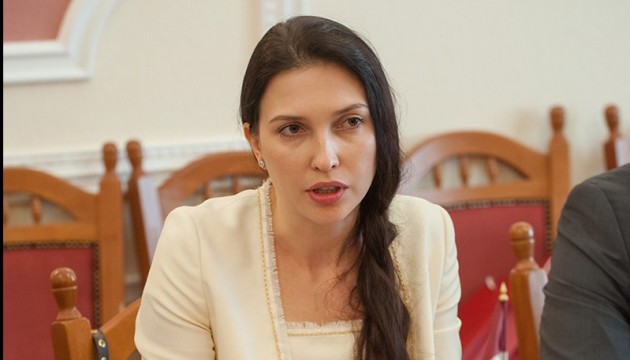 Latvian psychologists sharing experiences with Ukrainian colleagues
The Honorary Consulate of the Latvian Republic in the city of Chernihiv, which had started its work long before its official opening, launched a program on cooperation of the Association of Physiologists in Latvia with Ukrainian colleagues and conducted a range of training seminars.
Honorary Consul Olena Vyshniakova told reporters at an opening ceremony of the Honorable Consulate of the Latvian Republic in Chernihiv.
"We have launched the program of cooperation with Latvian psychologists [the Association of Psychologists of Latvia], who will come in Ukraine and hold lectures and seminars (I would like to stress this) for free for Ukrainian experts to raise their qualifications in working with trauma," she said.
According to the Honorary Consul, the Latvian representative office is planning to start educational programs via Internet. Professors of Latvian universities will deliver lectures via Internet for the students of psychological departments.
Vyshniakova also added that the cooperation in educational sphere between Ukraine and Latvia will be strengthened. After signing of relevant agreements, Latvian higher educational establishments will provide free education for the students from Ukraine. The European Union has already allocated funds for this, the Honorary Consul added.
iy