Mykhailo Fedorov, Vice Prime Minister, Minister of Digital Transformation
My energy will be enough to continue building something new for the country
31.08.2023 14:30
Mykhailo Fedorov, Vice Prime Minister for Innovations, Education Development, Science and Technologies – Minister of Digital Transformation, was born in 1991, a few months before the proclamation of Ukraine's Independence – an event, which millions of Ukrainians were bringing closer. He is a representative of the generation born with only a genetic memory of the Soviet Union. Though many people of this generation were lucky not to have it at all. Young people in Ukraine are building a new Ukraine by being free, unbiased, and persistent. This makes us feel hopeful that they can overcome the burden of the past. It is symbolic that our conversation about the future with the youngest minister in the current government took place on August 24. Ukrinform asked Mr. Mykhailo what Independence means to him, how he sees Ukraine after we win, and what our young people can do now, given they have been independent since birth.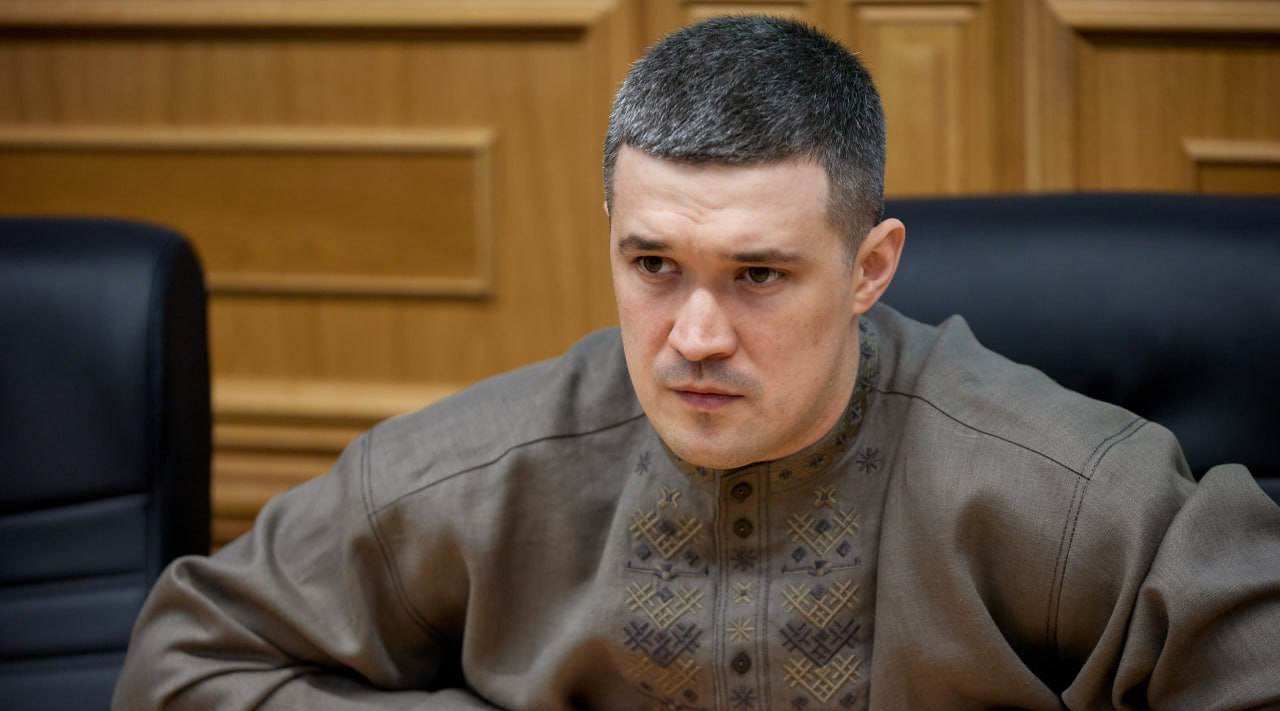 HOW TO OVERCOME THE PAST
- You were born in the year when Ukraine acquired independence. That is, you represent its first generation, which has not seen the Soviet Union. How did it affect your generation? What does Ukraine's independence mean to you?
- I would even say that we have finally returned to our independence. We've been fighting for it every day since 1991 and we still do. For me, independence is when no one influences our vector of development as a nation. When we understand who we are, what our language is and when no one is trying to take it away from us.
In fact, the present moment is witnessing the creation of the history of our nation. We are not just catching up with the world, but showing that we can be heroes, we can create new technologies, be creative and crafty. I am now reading a book by Yaroslav Hrytsak titled, "To Overcome the Past. The Global History of Ukraine." I am reliving all the stages of our country's development and the influence of renown figures – from Cossacks to poets – on its history. As a peer of our independent country, I am convinced: our future depends on what we do today. It is today that we choose who we want to be. Just like that young person who is choosing what to do, what to look like, how much to earn and what people to surround themselves with. So, on the 32nd year of Independence, our country has finally chosen its vector. I believe it will never turn from this path. People who were born already in independent Ukraine must do everything in their power for the country to select a great goal and enter the top list of the most developed countries. We deserve it.
- Which political parties or figures influence the shaping of your worldview during the period of independence?
- Certainly, these were the Orange Revolution and Maidan. These are events that, in my perspective, have redirected our nation towards a promising future, bringing together Ukrainians in this aspiration.
And yes, there are people who inspire me. They are not public figures. They are, however, the ones who generate the energy of struggle that cannot be destroyed. The country will rely on their values and strength of spirit as it goes along. Essentially, this is our DNA of freedom, determination, courage, which is becoming so pronounced that the entire world may see it today.
- What do you remember about the events during the Revolution of Dignity?
- At the time, I lived in Zaporizhia. I just started my own business and participated in the local EuroMaidan. During my last years at the university, I became involved in the fight against the Party of Regions, the city mayor, who was the former party member. Our public organization was the largest in Zaporizhia and was very active. I was even about to get expelled from the University because of my public activities. At the time, I travelled a lot across the country and took part in educational projects funded by the OSCE, NATO, and student exchange programmes. It was then that my worldview was shaped and the impact of the propaganda we had been surrounded by from the past was destroyed. For me, this was a time when I was developing my own understanding of the future and trying to figure out what to do next and who to work with.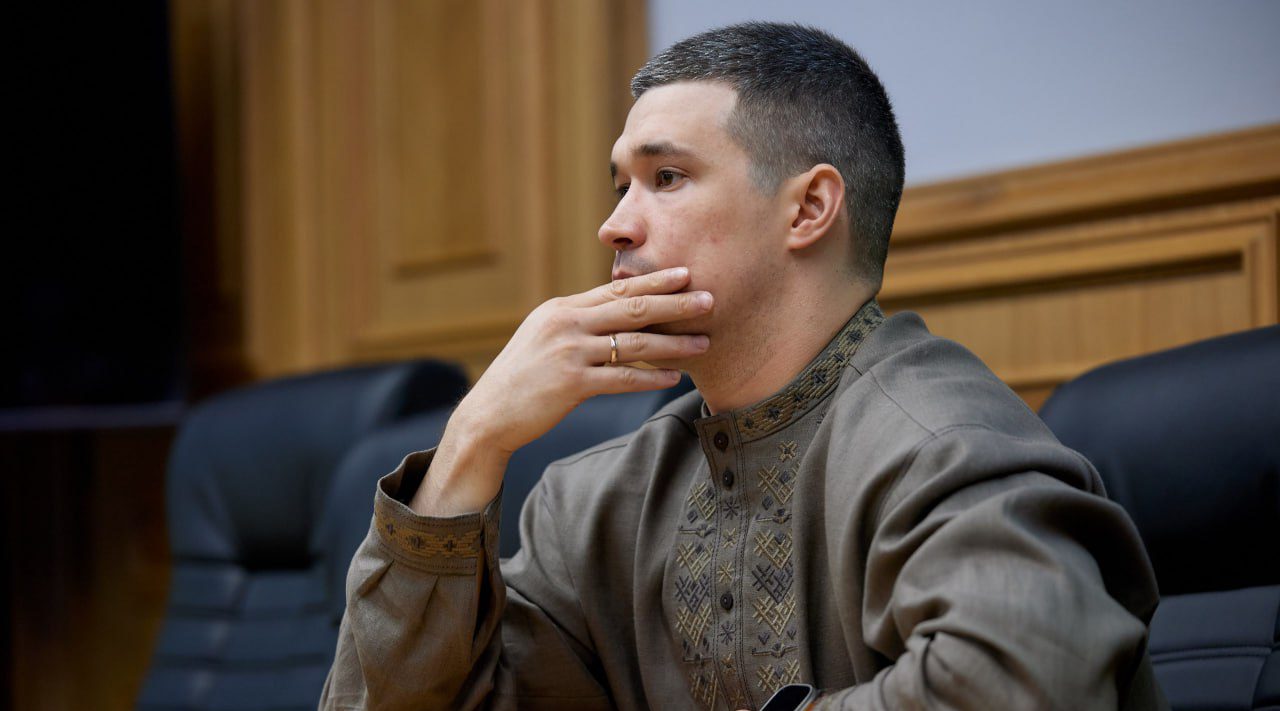 FROM BUSINESS TO POLITICS
- At the time, you were a young and successful businessman who had plenty of options open to him. What got you interested in politics?
- There are certainly a number of circumstances here. But my life path was going in a direction that showed that even if I didn't hold a ministerial office now, I would still work on big digital projects that would change the world, either for the business, or for the citizens or the government. I was already captivated by the idea of working on products that would impact the lives of hundreds of thousands, if not millions of people. It is like I am infected with the virus of changes – my energy will be enough to build something new for the country.
We have always been inspired by the tales of countries that have managed to make a breakthrough in technology, and now we're the ones doing it. We possess sufficient creativity and personnel to accomplish this task, and we can collaborate effectively when necessary.
The full-scale war has shown that Ukrainians are capable of doing many things outside of the battlefield. The world has seen our business's ability to develop in other countries, the willingness of Ukrainians to integrate into another environment. In general, we are a nation that is self-sufficient and capable of integrating into top nations with a high standard of living and achieving the same level.
Today, we are united by the war against Russia. We will definitely win, and after that, we have to move on to more ambitious goals. For instance, achieving a trillion-dollar economy or attaining a level of education that surpasses that of Finland or Singapore. I would like for every citizen to be able to fulfil themselves here. And generally, Ukraine should become the best place to implement any idea, whether it's in business, creativity, science, or social initiatives. I aspire for our country to emerge as the most attractive country in the world, not only in terms of wealth and security, but also in terms of taxation system, money flow speed, technologies, and other aspects. Our team, for example, wants our products to spread around the world as much as possible.
This is the picture of the future that we must fight for. After our victory, we need a new brand for Ukraine which will bring us all together.
- In your perspective, what factors hindered Ukraine from achieving at least a portion of the objectives you listed during its period of independence?
- In the field of sociology, there exists a concept known as anomia, which refers to the state of affairs wherein the old has not yet been eradicated, and the new has not yet been established. Due to the Soviet mental legacy, Ukraine was for a considerable period in a state that hindered its ability to develop a vision of the future and achieve genuine independence on all levels, including spiritual, linguistic, economic, and political. Therefore, we are now getting closer to the moment when more people, children of Independence, start to influence our present days and our future.
- You are the youngest minister in, perhaps, the youngest government in the country. Is it about this change of generations? How do older colleagues perceive you? Do you ever feel disrespectful attitude because of your age?
- Some young people in their 18s may be wiser and more educated than people who are much older. At the same time, I meet people who are nearing retirement and who have the same level of vital energy as my 30-year-old colleagues do. Therefore, I don't feel any discomfort or inequality because of this. Even more so, I managed to prove my own efficiency and capabilities of our team.
In the future, I assume that new Ukrainian governments will be even younger, as Ukraine will need more energy for accelerated development. This is why I think the next government will be faster, more flexible and dynamic, able to adapt to what society needs.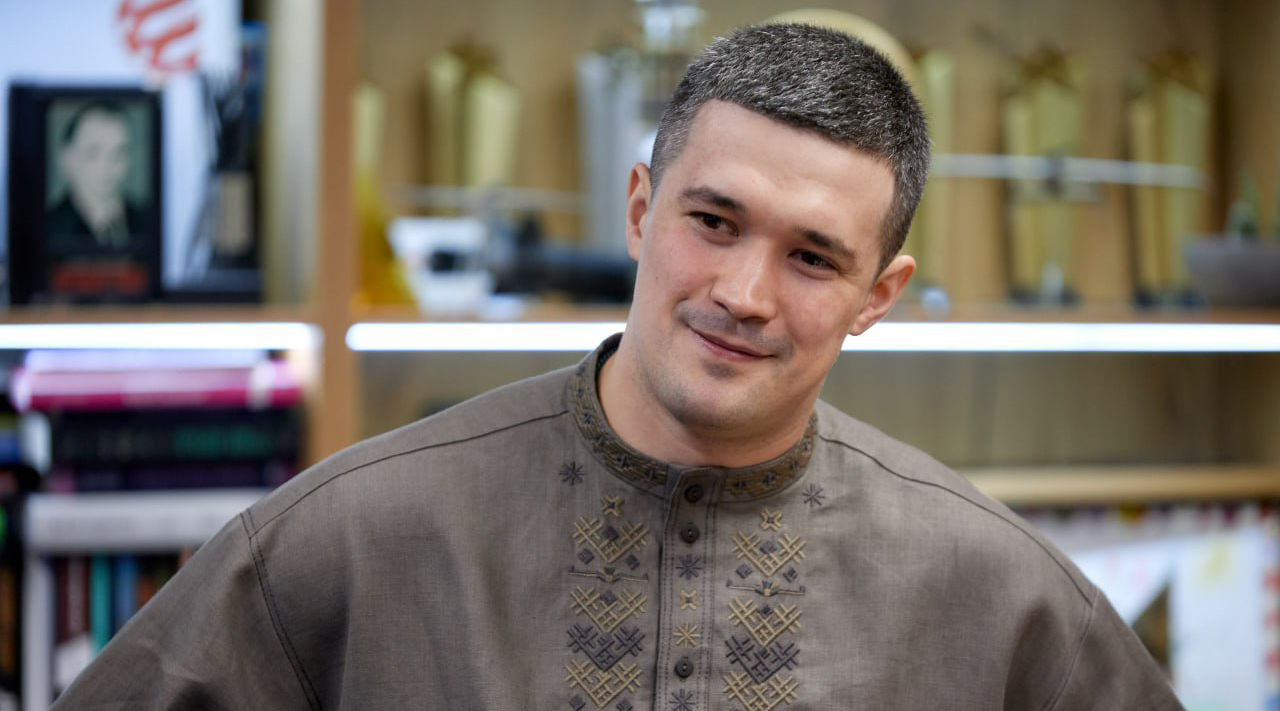 BASICS OF UNITY
- The government today, like any other authority, enjoys the trust of a significant share of Ukrainians. How to preserve this trust?
- During times of trouble, people usually unite around institutions managing the crisis. Simultaneously, the government and the President are putting forth a concerted effort to promptly address any issues and anticipate them. The government has changed over the past 18 months, I can see that. It is working intensively, holding at least two sessions a week, sometimes more. Decisions that are critical to the country are constantly being made, with military resistance, defense, victory, and a person with their difficult needs at the centre.
For example, drone manufacturing has increased by 100 times in a year and is expected to grow by 120 times by the end of 2023. We can achieve the same results in every sphere by setting our own game rules. We can bring together people where it seemed they would never unite. Recently, I have rediscovered the word cooperation for myself. Many things depend on strong people brought together around common ideas, regardless of where such cooperation takes place – in business or politics, medicine or somewhere at the manufacturing facilities. It all depends on us. We need to talk about this in the media, we need young bloggers to talk about it, we want it to become topic No. 1 – shaping of the new picture of the future. I am confident that it will motivate our soldiers, as they will come to comprehend the nation for which they are fighting. We should discuss the growing manufacturing capacities, the number of people returning to the country, the human capital growth figures, and changes in the education sector. This will motivate us all.
- Do you believe it is time to start such discussions about Ukraine's development during such a war?
- It is now that we need to talk about our future. As they say, think global, act local. It is imperative not only to initiate discussions regarding the future but also to demonstrate exceptional efficiency today when making far-reaching decisions. It is also important to start this conversation with a view to the social and technological readiness. For instance, we started military tech from scratch, drawing on the vector for continuous defense of our independence in the future. Sometimes people think that it is not time for a certain project, and it turns out later that it influences the outcome of this war.
Today, we receive assistance from partners across the world, and Ukraine is being observed closely. We have the opportunity to involve incredible resources. However, we need to show our efficiency. Because partners help us provided that we use these resources with maximum utility. Basically, this is not just assistance for them, but a certain social investment. In fact, we can transform many spheres of our lives even before the war is over.
It is imperative that we prioritize achieving efficiency on the battlefield, accumulating more weapons, rescuing more lives, and returning more refugees. Globally, we need a strategy to integrate the entire society into the construction of new Ukraine.
When planning our future, we must build an appropriate architecture of the main idea, which would distance us from the Soviet concepts and their contemporary carrier – Russia, and bring us closer to the Western world, to the circle of wealthy countries.
Yuliia Abakumova
Photo: Press services