Ruslan Kravchenko, Head of KRMA
More than 12,000 objects in Kyiv region have been restored: we are working to bring people back home
12.07.2023 17:45
Previously, the heads of regional state administrations were popularly called, albeit incorrectly, governors. Today, the heads of regional military administrations have inherited the usual, basic problems from peacetime: the economy, social issues, education, and much more. The war has added what war brings - shelling, mined areas, destroyed cities. Ruslan Kravchenko became the head of the Kyiv Regional Military Administration (KRMA) at the age of 33 and during the war. He was the prosecutor of the Bucha district, investigated Russian war crimes, and was put on Russia's wanted list for the case of Yanukovych's treason. He participated in the competition for the head of the National Anti-Corruption Bureau. One call and an interview with President Zelensky changed everything. We talk to Ruslan Kravchenko about his first months in office - what he has succeeded in, what he is worried about, and, most importantly, what lies ahead...
WE ARE REBUILDING AS QUICKLY AS POSSIBLE TO ALLOW PEOPLE TO RETURN HOME
- Mr. Ruslan, what is the extent of the war damage in Kyiv region? How much has to be rebuilt to eliminate the consequences of the arrival of the "Russian world"?
- Let me just state the facts: Kyiv region is one of the regions most affected by Russian aggression and occupation. More than 27,000 objects have been destroyed or damaged.
- When the count goes into thousands, it is obvious that this is catastrophic destruction and damage. However, how can this be better visualized?
- For example, 227 schools and kindergartens were destroyed or damaged. It's not hard to imagine what this means for a small town, where there was a catastrophic shortage of such institutions even before the war. 128 hospitals, 125 administrative buildings and administrative service centers were damaged. Most of all, the Russians destroyed housing - more than 24,000 objects. These include both private and apartment buildings, and entire residential complexes.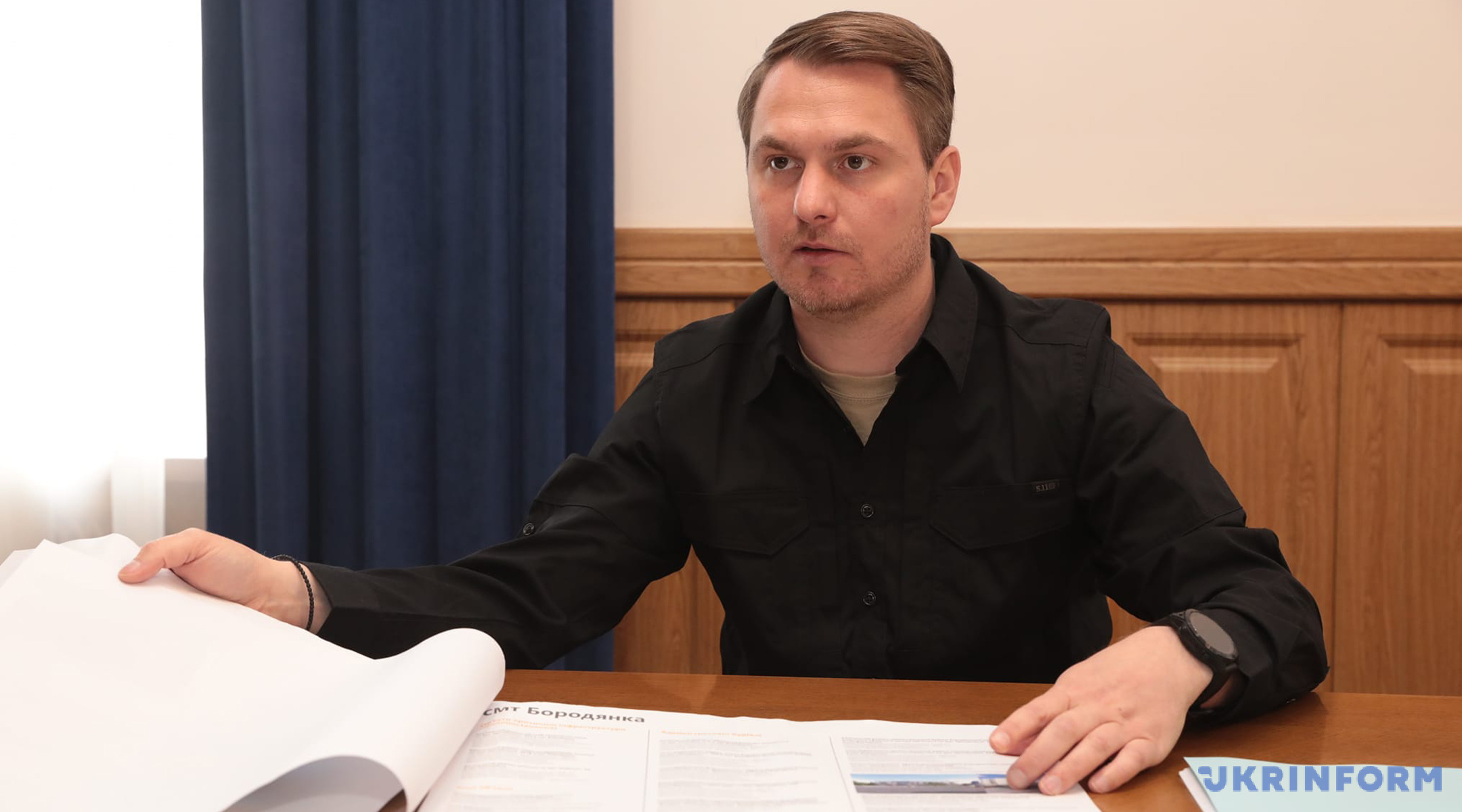 - What have you managed to rebuild and bring back to life?
- We have already restored more than 12.100 objects. Almost 11,000 are private and apartment buildings. We have fully and partially restored 188 schools and kindergartens, 100 medical facilities, 67 administrative buildings and ASCs. The work is ongoing, we are gaining new experience and achieving a different pace. Programs of the President, the government, and the Kyiv Regional Military Administration (KRMA) have been launched. The goal is to rebuild as soon as possible and on the principle of "better than before". We are working to make sure that people come back home, that people return to Ukraine. This is directly related to security and housing.
- For example, how does the United24 program work in the region?
- The program was launched by the President, and his constant coordination has a great impact on its scale. In the Kyiv region, 18 large, multi-apartment buildings are being rebuilt under the program. The works have already started at 7 sites, 11 more are in the pipeline, and we will start in the near future. More than 4,000 residents of the region who lost their homes due to Russian military aggression will be able to return home. And in the very near future.
- How do you manage to build "better than before"?
- Modern materials, modern technologies, increased energy efficiency, and the principle of barrier-free accessibility. And most importantly, the transparency and competitiveness of all procedures, including tenders and technical supervision.
First of all, technical supervision of these facilities is carried out by UNDP. Supervision is part of the tender procedure.
- But you haven't invented any bicycles here, it's a standard procedure...
- Yes, but we additionally involve third-party technical supervision, in addition to the technical supervision of the Kyiv Regional Military Administration. We install cameras at each facility and monitor the progress of the work. This is, of course, an additional cost, but it is worth it. My so-called secret agents go to each site to check and report to me on the internal situation at each facility.
- Have you already received your share of hate for such "prosecutor's" tricks?
- To be honest, I don't specifically follow this because I simply don't have time. The main thing is that it works: "people's radio" spreads information. Of course, previous work experience leaves its mark, just like any other person. So, each official or entrepreneur, knowing the risks, will now think twice before "set up a scam."
- You are talking about apartment buildings, but what about the private sector?
- We have launched the reconstruction of the private sector opposite the Irpinsky Lypky complex. This includes 61 houses: 31 houses are subject to comprehensive restoration and repair, and another 30 houses are being rebuilt from scratch.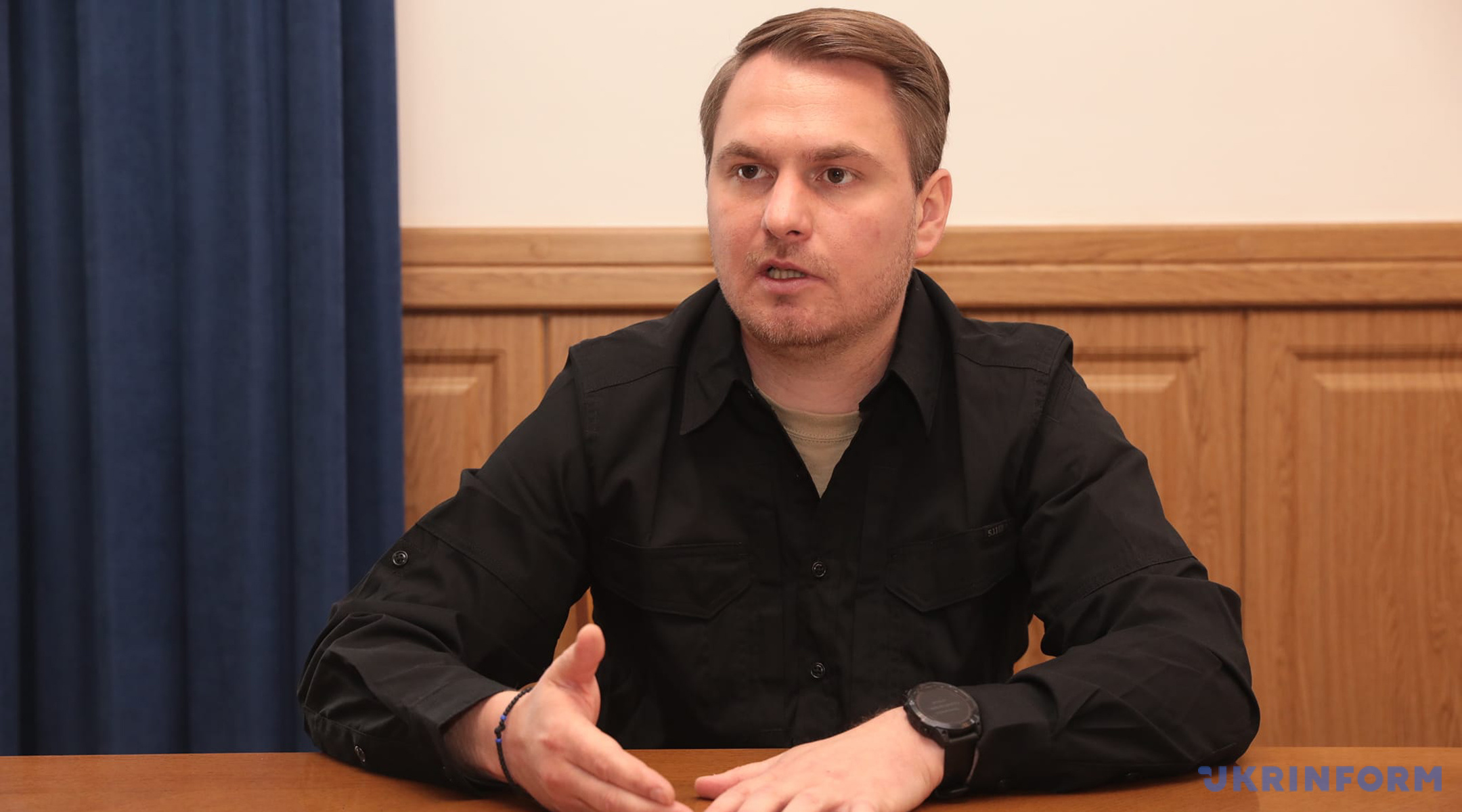 - Given certain associations with the word «Lypky," it sounds as if we are talking about rebuilding palaces for the rich citizens of Irpin…
- Absolutely not. We are talking about ordinary private houses. The houses are completely different. An agreement is signed with each owner and a project is approved: 18 such agreements out of the 30 mentioned above, where they will build from scratch, have already been signed. The local authorities are already launching a tender procedure, and we are determined to restore or build these houses by the end of the year. The Irpinsky Lypky housing estate itself is being rebuilt under a government program. Thus, we are actually talking about a comprehensive reconstruction: the road and sidewalks will be repaired, and modern lighting will be installed. As a result of comprehensive reconstruction, we will have a whole modern neighborhood in Irpin.
Another project is the complete reconstruction of 93 private houses destroyed by the Russians in 15 communities. More than 50 houses are already under construction. We plan to complete this process by the end of the year.
- How big are these houses, at whose expense are they being rebuilt, and who is eligible for the program?
- The area of the houses is 70, 90, 120 square meters. No one builds palaces of 200 or 300 meters, even if the Russian occupiers destroyed someone's palace. We from the regional administration do not give a finger to anyone to build instead of the destroyed or destroyed housing. On the ground, under the control of the authorities elected by the communities, there are commissions that analyze all the information submitted by people and submit their proposals to us. At the regional level, no one makes decisions alone; this is also the prerogative of the commission. So, everything is done as transparently and fairly as possible.
- Does the region finance the program?
- Yes. Our other program is "New Home". The Kyiv Regional Military Administration buys renovated apartments for those who have lost their homes at the expense of the regional budget. First of all, these are large families, as well as families with 2 or 3 children and a father who died in the war. We have already bought and provided 31 apartments to people. We plan to buy another 25-27 apartments in the near future.
- At what price do you buy housing?
- The latest purchase offers we have submitted are 30,000 UAH per square meter with renovation. That is the market price, but the lowest one to date. Until now, it was 20-25,000. We do not buy any expensive apartments. I personally monitor this.
- The whole world knows about the cities in the Kyiv region, where the scale of destruction is enormous, about the villages that have been almost completely destroyed. What will happen to them?
- We will rebuild them. Better than before. More modern and better. It is clear that the region's funds alone will not be enough to complete the reconstruction. The state takes the lead in rebuilding such towns and villages, but we help as much as possible. For example, we are rebuilding Borodianka together with the State Agency for Reconstruction. This is a comprehensive solution at the government level: Borodianka will be completely rebuilt in several stages. The first facilities are already in operation. We are actively engaging international partners. For example, the Howard Buffett Foundation has launched the reconstruction of a new police station to replace the one that was almost completely destroyed. Today we are negotiating with USAID to rebuild the court building. Another 4 facilities in Borodianka will be restored under United24. In total, more than a dozen reconstructed facilities will form the new face of the modern city under government programs.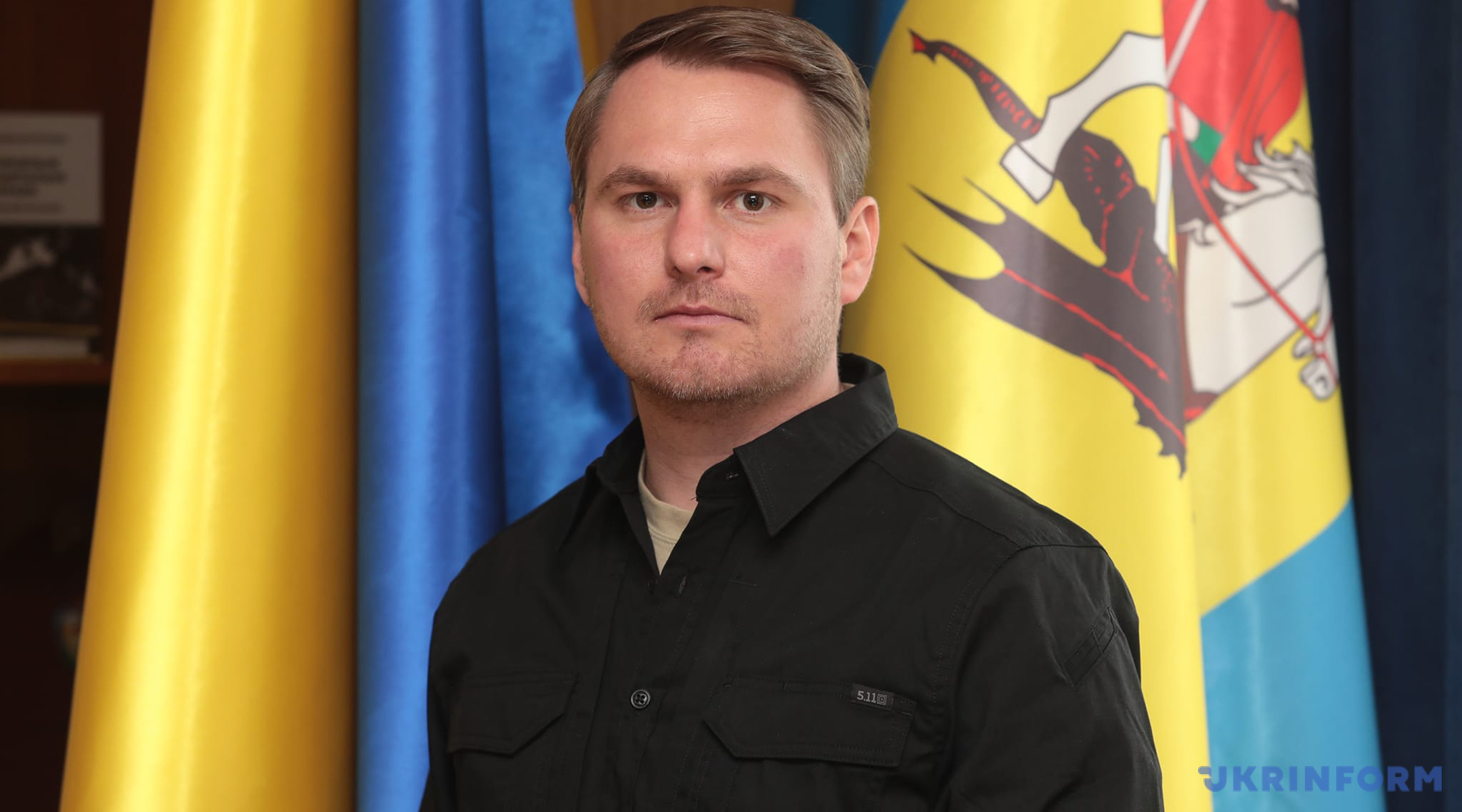 - Will the Banksy mural be moved somewhere else, or will it fit into the face of this city?
- It will organically fit in, the project is already ready [he shows it in the album on his desk].
- What will happen to the destroyed villages?
- The decision to comprehensively rebuild Moshchun was also made at the government level. 70% of the facilities there have been destroyed. Therefore, it is clear that this should be the reconstruction of not just one street or block, but the entire village, and a comprehensive solution, projects for this already exist.
- What funds are invested in the reconstruction?
- Each project has its own amount. For example, if we're talking about building 93 private houses from scratch, it's UAH 420 million. The cost of restoring 18 houses within United24 is just over UAH 700 million.
TOGETHER WITH LOCAL AUTHORITIES, WE ANALYZE EVERY SITUATION WITH PEOPLE'S SAFETY "BONE BY BONE"
- What is the situation with people's safety in Kyiv region? The tragic deaths of Kyiv residents on the doorstep of closed shelters recently turned our attention to this problem...
- Today, there are more than 1900 shelters in Kyiv region, including 600 shelters that meet the required standards and another 1300 simple shelters.
I must say that we started checking the condition of the shelters together with the communities long before the tragedy in the capital. Unfortunately, about 30 percent of the shelters were either closed or uncomfortable for people to stay in. We are working on each specific situation: where they are closed, we open them, where you can't even enter, we set a task to bring them into proper condition. I am grateful to the police and the State Emergency Service for their cooperation.
- How thorough are the inspections?
- They are thorough. And often unexpected for those we inspect. I have already mentioned secret agents. These are different people. Sometimes even I go out on my own - not every official in the region knows me by sight. For example, we checked the condition of the shelters in Vyshhorod. I was invited to look at the hospital shelter. I immediately realized that it was excellent, and we are really grateful to the local authorities for it. But our agents went to other facilities before that. And then I invited the local authorities there. They had nothing to boast about. There was garbage, no electricity, and the conditions were far from being suitable for living here, especially with children. Everyone recognized that it was uncomfortable to stay here. You don't need much money for basic arrangement. It would be enough money to clean up, take out the garbage, paint the walls, install electricity, and make seats. If the city had budget problems, it would be one thing. But the money is there.
- After that, did the situation in Vyshhorod improve?
- I am monitoring the situation and it is improving. Today, there is already electricity and a place to sit. The main thing is to understand the level of responsibility.
But speaking globally, there is a lack of shelters at the moment.
- They don't exist or have not been built?
- That's exactly right. There are towns, such as Ukrainka, where no shelters were planned during construction due to technical difficulties - surface water is very close and it is problematic to build full-fledged ones. But in the current situation, the safety of residents is a priority. We have discussed the situation with local leaders. We have already planned to build modern shelters in two schools. They will be dual-purpose. They are designed for 1,000 people each - not only children but also adults - and will operate around the clock.
- What does a dual-purpose shelter mean?
- During an emergency, these are ordinary shelters. At other times, it is a gym, an area for creativity, etc. Such a shelter is already in operation at a school in the village of Hatne near the capital. It is comfortable, modern, and functional. We are testing this experience at two schools in Ukrainka and extending it to the entire region.
By the way, we are now actively working on the construction of 43 shelters in the region's schools so that children can resume their education offline. UAH 100 million has been allocated from the regional budget, another UAH 262 million has been allocated by the government, and the construction conditions are that we provide 70% of the funds, and the communities compensate another 30% on their own. This is a dual-purpose shelter.
- But to what extent can this model be universal and suitable for all occasions?
- No one is trying to do that. It is clear that, for example, a hospital shelter is another story. In Vyshhorod, in the district hospital I mentioned earlier, a shelter was set up that allows not only to save people from rocket attacks, but also to fully operate the hospital. There are wards, a canteen, a supply of medicines, necessary equipment, generators, air conditioning, and even basic surgeries.
- What is the cost of one shelter and how long does it take to build it?
A shelter of a typical design can be built in four to five months
- If we are talking about a dual-purpose shelter in a small school with 100 children, it costs UAH 7-15 million, and in a large school - UAH 40 million. The price is influenced by a number of factors, including whether it needs to be built from scratch or whether it is just a refurbishment of an existing building. As for the pace, construction can be done quite quickly. If you don't count the time it takes to develop design and estimate documentation, a more or less typical project can be built in four to five months.
Other projects will take a little longer.
- Which ones?
- For example, we are developing a dual-purpose shelter project - a shelter-parking lot. This is a flagship project that can be used by other communities and regions. Why not build a parking lot that will be primarily a shelter with restrooms, showers, and children's rooms?
- Which city will become the flagship, and at what stage is this project now?
- Brovary. We are talking about the city center, and we have previously agreed that 60% of the funds will be paid by the community, and 40% will come from the regional budget. We brought the issue to a meeting of the regional council to agree on the allocation of funds, and after the design, we will finally decide on its launch.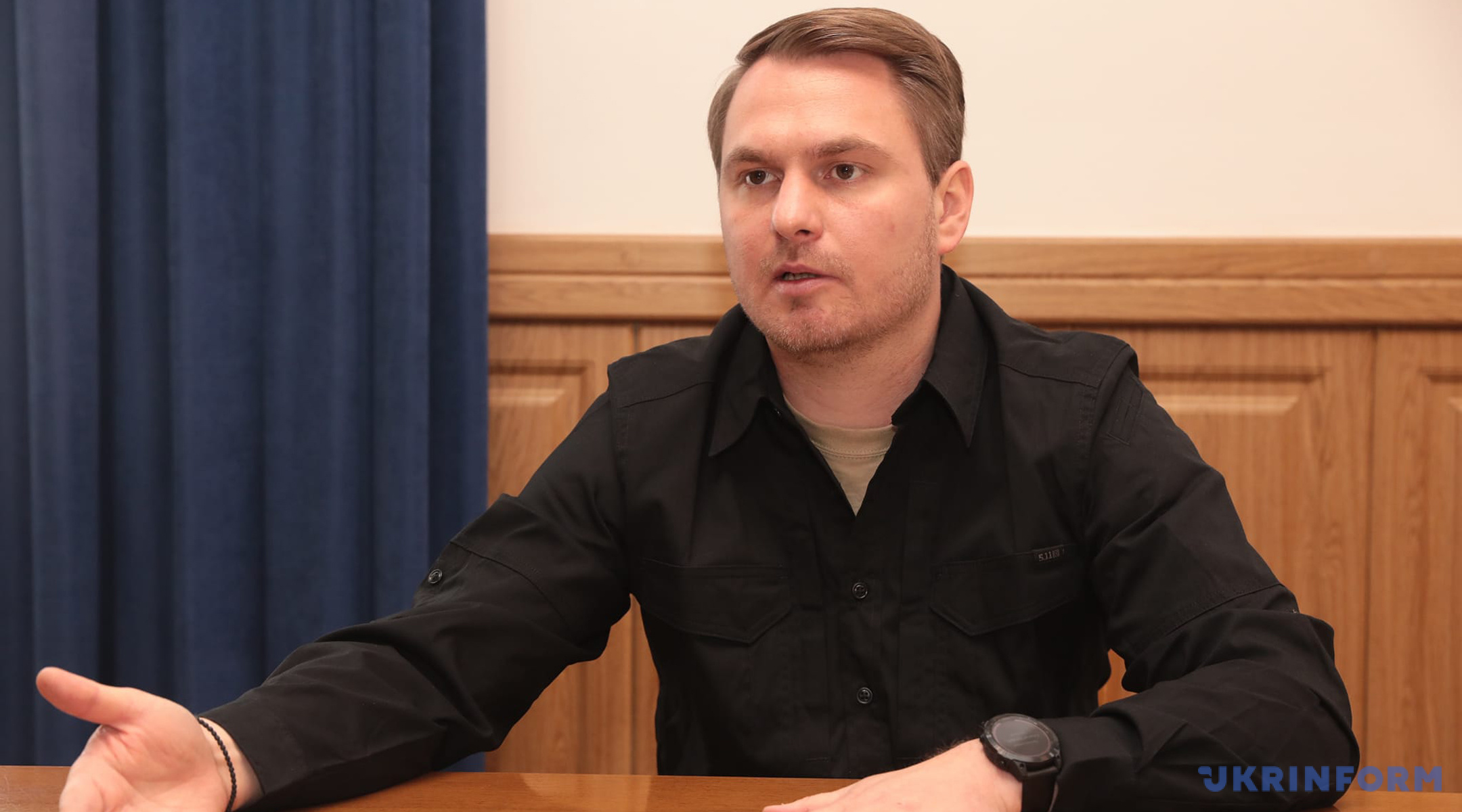 IT WILL TAKE DECADES TO CLEAR KYIV REGION OF MINES
- To what extent does Kyiv region remain mined today? How many territories have been cleared of mines? Which communities remain the most mined? How much more time is needed to completely clear the entire region?
- More than 210,000 explosive devices have already been defused. However, more than 18,000 hectares of hazardous territory have been identified so far.
On one of my first days in office, I held a meeting of the demining headquarters. The problem is global, the scope is considerable, and the desire to demine is not enough. We lack the necessary equipment, manpower and funds to speed up the work. Today we are coordinating efforts with the military, police, State Emergency Service, international operators and partners to have an accurate understanding of how much and which areas are mined, where they have already been cleared, where they are safe, and where there are still likely to be mine traps. We have an interactive map where we make all the changes in real time.
Experts estimate that it will take more than a decade to demine the Kyiv region. But we don't have that much time. We need to make every inch of the region safe for citizens. We have to act today, and we are acting. We have made changes to the regional budget, increasing the allocation of funds for demining. We are actively looking for international partners to speed up the work. For example, during a meeting with the UNDP, I suggested that they take a comprehensive approach to this issue.
In general, this is a national problem. The President, the government, and the regions are dealing with it. Everyone is taking all the necessary measures in their place.
Of course, there is a territory that is mined and which we cannot clear today because it serves to defend the Kyiv region. But this is a slightly different story, not for an interview.
- How true is the information that large agricultural structures, in order to avoid losses, are demining the territory on their own, hiring specialists on their own, commercial basis? What are the pros and cons of this problem?
- There are such cases, and we get the information. We immediately respond to prevent them from doing so, and wait for our turn to fulfill requests.
- So you see more disadvantages than advantages here? After all, commercial organizations make your job easier...
- Not all commercial organizations have the appropriate permits, and this is a matter of people's safety. We cannot put this on the same scale. I understand the needs of business, but life and health are the most important things.
- How reliably is Kyivska HPP protected against the enemy blowing up the dam? After Kakhovka, it is clear that everyone is concerned. We have heard optimistic assurances from the government and the military, are they not exaggerated?
- They are not exaggerated. I cannot disclose military secrets. I will say one thing: a tremendous amount of work has been done to protect the hydroelectric power plant.
- By the way, all regions have started to help Kherson region...
- This is a common problem. And we, like no one else, know how much help is needed. Thanks to the support of international organizations and volunteers, Kyiv region sent boats, water regeneration and purification stations, generators, motor pumps, fuel, drinking water, food, clothing, medicines, etc. to Kherson region. Almost everything that was requested.
We sent 60 people from different districts of Kyiv region to eliminate the consequences. The relevant teams were promptly formed on my behalf in the first days of the disaster. Restoring power grids, clearing areas, collecting and removing garbage, repairing sewerage networks - all this requires considerable human and technical resources.
Safety of Kyiv region is not only about shelters, Kyiv HPP and Chornobyl
We have prepared 3,000 places for compact accommodation of people. To date, more than 180 people have been accommodated.
- What about the Chornobyl station and the Chornobyl zone after the liberation?
- There are isolated forest fires near the Chornobyl NPP, and all services are responding promptly to such situations. Everything is under control.
The safety of the Kyiv region is not only about shelters, the Kyiv HPP and Chornobyl. It is also about the modern tools and technologies we use to keep the residents of the region safe.
- For example?
- For example, under the Safe Kyiv Region program, we continue to install surveillance cameras. As of today, there are more than 1.200 of them installed at critical infrastructure facilities, in the Chornobyl and border areas, on highways, etc. Analytical centers operate on the basis of the KRMA and the Main Department of the National Police of Kyiv Oblast. The situation at strategic facilities is fully monitored around the clock. Some of these cameras are equipped with face recognition.
- How many are there?
- More than 500.
- Why are these cameras important?
- They greatly expand our capabilities in responding to any situation. The military and all operational services have access to the cameras. These cameras have also helped solve more than one criminal offense.
- How do you cooperate with the military?
- On our part, it is primarily about providing the military with everything they need and coordinating so that KRMA, law enforcement agencies and the military work as a single mechanism. We are building fortifications, installing cameras, which I have already mentioned. Everyone is focused on a single goal - ensuring security. We work as a team, where everyone fulfills their task and the result is achieved in the complex.
- However, as far as I understand it, while the Air Force is responsible for the sky, it is the regional authorities who are responsible for everything on the ground. So the attack does not end with the downing of missiles for the regional military administration if the downed missile or its fragments fall on someone's house or industrial facility?
- The fall of missile debris means damaged houses, destroyed roofs, and broken windows. We immediately go there with representatives of the communities and record it. Either on our own with our own budget or together with the communities, we compensate people for the damage and destruction as quickly as possible. We engage international partners. For example, the GEM Foundation helps us replace windows. In total, we have helped to replace windows for a total of USD 1 million. We do not receive any money. They do all the materials and work themselves. They installed more than 500 double-glazed windows in the Bucha district. They help with the installation throughout Irpin, where there is a need - almost 300 private houses and 140 apartment buildings. We have agreed to replace windows in Vyshgorod district and Gostomel.
Local community leaders are also active and effective. A striking example is Ukrainka, where rocket fragments damaged two apartments in a high-rise building. Everything was repaired in 1.5 months.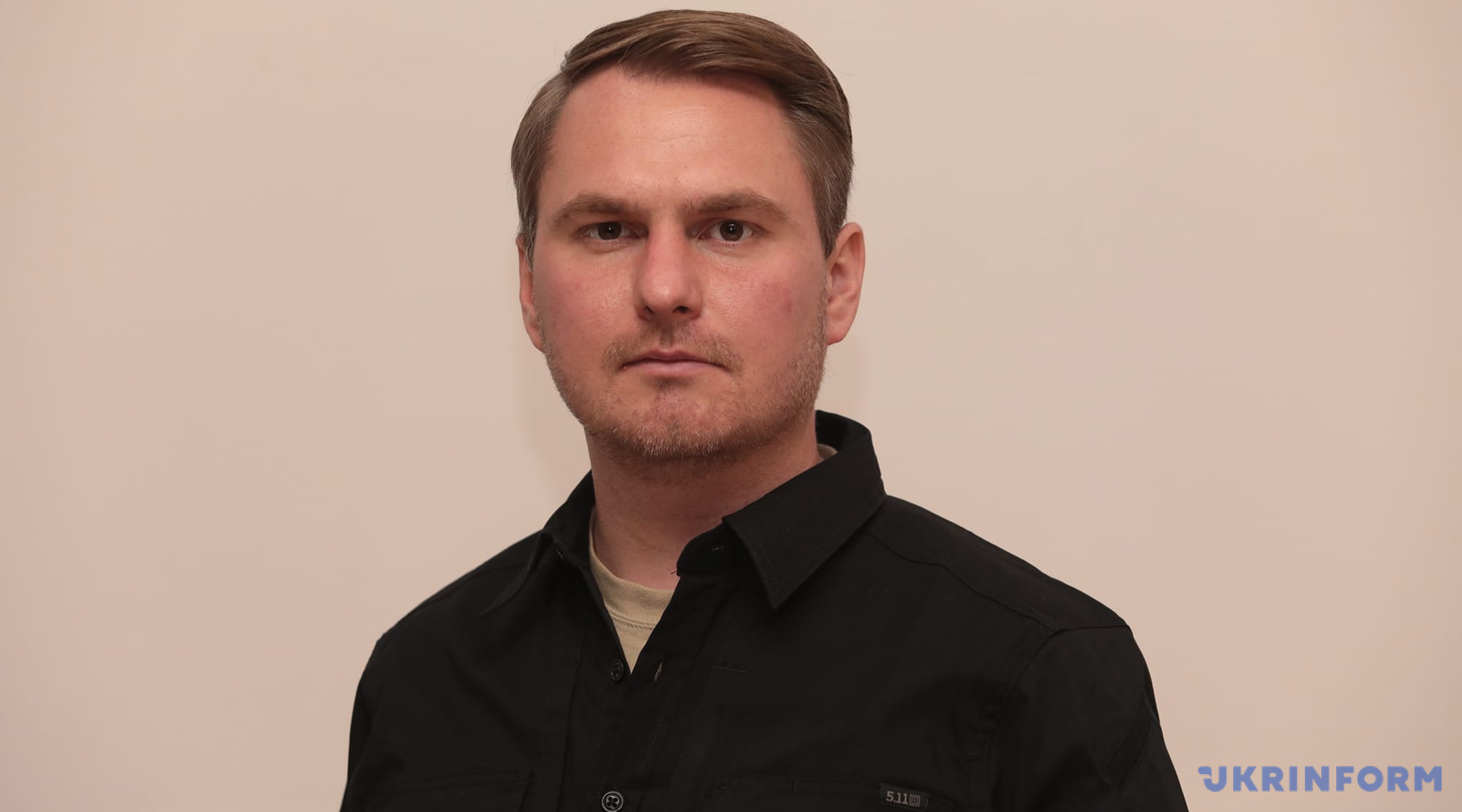 WE DID EVERYTHING TO MAKE THE "WAY" IN THE REGION NOT WORK FOR THE EVADERS
- How does your experience from your "previous life" - working in the prosecutor's office - help you now?
- My position is zero tolerance for corruption. And at my level, in my position, I will take all the necessary measures that are allowed by law. My experience as an investigator and a prosecutor gave me knowledge of these laws and the methods and tools that can be used by those who seek to circumvent them.
- For example, the media wrote a lot about strange things happening in Gostomel with procurement for the social sphere, construction, reconstruction and housing...
- As soon as I learned about it, I studied the situation as deeply as possible. As a result, I made a submission to the President to dismiss the head of the Gostomel settlement military administration. The President made personnel decisions. The team in Gostomel has been changed. We are now conducting a full audit. Once we have all the findings, it's up to the law enforcement agencies.
- So, you had grounds to make a motion to change the leadership?
- Yes, I did. I justified everything. The President made the appropriate decision.
My task as a person from the presidential vertical is to control the legality of spending, to check in each community what state subventions were received from the regional authorities, what they were spent on and how. Whether the money spent corresponds to what has been done.
- Did you need an audit of how the "Shliakh" system works at the oblast level? At the time of your appointment, everyone was well aware of the prices, how and through whom to "buy" a trip abroad for men of military age under the guise of volunteering...
- I put all the processes on hold as much as possible and started to look into it. Now we carefully check where a person is going and why. It is not enough to introduce ourselves or provide a letter "from an official of such and such", we are not lazy to get confirmation of this, to hear about the readiness of officials to take responsibility for those who leave during the war. We record all these requests, who applied for whom, and what the purpose of the trip was. Then, after a month of the permit's validity, we make a request to the border guard service and check. So, believe me, we did everything we could to make sure that the "Shliakh" in the region did not work for evaders.
- And what were the scale and tariffs?
- As far as I know, the rates were different, depending on whether it was a return trip or a one-way trip, so to speak. Abroad, that is. For me personally, this is a blood business. I am not going to tolerate it. This realization comes especially vividly, for example, when we go to our guys, to the 72nd Brigade, who are fighting in Donetsk region. Some of them are fighting, while others are traveling abroad for a walk or a vacation...
- What if you find someone in your team who is working dishonestly?
- We are not relatives here, we came to work for people.
- If it's not just words, have you made any reports of crime or corruption against anyone?
- We report all the facts we find to law enforcement agencies. I've already told you about the "Shliakh". An official from the regional administration was suspected, fired and is under investigation. His guilt or not will be established in court. I also mentioned the officials in Gostomel. In the future, I am ready for any inspections, I will not hide the garbage in the house under a bench somewhere.
- Kyiv region was also famous for corruption in the procurement of medicines and medical equipment. The whole country knew about a number of people on whom the entire corruption system was "locked".
- It is no longer famous and no longer "locked". Perhaps not all levels have been restored to order and not all schemes have been eradicated, but after conducting a thorough audit, we reported all "interesting phenomena" in detail to the Kyiv Regional Council and law enforcement agencies. The investigation is ongoing.
- You mentioned the regional council. How do you build relations with the deputies?
- Normal working relations. In my first address to the regional council, I said: there is no time for "showdowns", we work constructively - everyone has their own function. There is only one interest - the safety and comfort of the residents of Kyiv region. I also warned them that I would react quickly and harshly to all corruption stories.
- What was the reaction?
- They said that he was the first head of the regional state administration to warn of criminal liability.
- How are the relations with the Kyiv authorities? The capital has always sought to subjugate the region, encroaching on land, in short, there was a kind of "cooperation". How is it today? Do you see Klitschko often?
- We see each other every Monday, when he comes to the defense headquarters of Kyiv and Kyiv region. The relationship is exclusively business, focused on defense.
There is no desire to "crush" them now. Let them deal with defense.
THE ENERGY SECTOR IN THE KYIV REGION SUFFERED LOSSES OF UAH 1 BILLION
- You are the head of the military administration. But it is clear that this head is worried about everything in the region. First and foremost, he is concerned about the state of the entire economy in the region. How has the economy changed with the war, and what is the contribution of relocated businesses?
- Today, we have attracted 73 companies that have moved to Kyiv region from the occupied territories and territories where hostilities are taking place. 37 of them have already launched their operations in our region. However, there are many local businesses that have suffered from the war, especially in Vyshgorod and Bucha districts. But entrepreneurs continue to fight - business does not give up. Soon I will go to the same Vyshhorod district, a modern enterprise is resuming its work after serious damage. Later, we will open a new production line in Obukhiv district.
- In what area?
- I'm not going to tell you yet so as not to jinx it. But, believe me, it is the most modern in its field, new Italian lines, and the latest technological innovations are used.
- But how much is the government involved in this? We know that business often goes all out, and the government at best does not interfere, but then happily promotes itself by cutting the ribbons and starting the conveyor...
- This is not our approach. We became the second region in Ukraine to launch a program to support businesses that operated and did not close during the hostilities and occupation of Kyiv region. In particular, we launched a program to compensate interest on loans. Eleven banks have joined this program. They provide loans to increase production capacity and jobs. Loans are granted at 5-7-9 percent, while we compensate for this interest to zero.
- Are we a region?
- Yes, the regional budget. We have already allocated UAH 15 million to compensate interest on loans to businesses that increase capacity and create new jobs. The last condition is mandatory.
- To what extent are foreign businesses and international companies involved?
- We try to facilitate this as much as possible. We have many meetings and negotiations, including with large businesses from the United States. For example, we have already launched a cement production plant and a line for the construction of modular private houses. The construction of a cement and concrete plant is at the final stage.
As we develop our domestic business and attract international business, we do everything to ensure its protection. Law enforcement agencies and tax authorities support us in this. It is thanks to the businesses that operate and pay taxes in the region that we can gradually restore people's homes.
- How is the region preparing for winter, particularly in the energy sector?
- We understand that the next winter may be harder than the last one. Power engineers are doing everything possible and impossible, but these are temporary repairs. The power system is heavily damaged, especially in Kyiv region. Experts estimate the damage at UAH 1 billion. The situation requires not just spot solutions, but comprehensive repairs and restoration/modernization of old links, i.e. setting up a new energy system. Comprehensive repairs have already begun. We started preparing for the heating season in May. Almost half of the facilities have already been prepared. I am confident that we will be on time.
HOW I WAS A "CORRUPT OFFICIAL" AND "ANTI-SEMITE"
- Let's talk about your reputation. It's always interesting: when a person gets a serious position, you inevitably make enemies. And the scandals keep coming. Do you remember Mark Twain's "How I Was Elected Governor"? When the author of the story, having run for governor, suddenly learned so many new and terribly shameful things about himself! What did you learn about yourself when you won this position?
- Oh, this explosion of information, when I learned so much about myself, happened even a little earlier - a few months before I was appointed to the position of the head of the KRMA. Back then, I went through all the stages of the competition for the head of the NABU, the National Anti-Corruption Bureau. But I was recognized as "dishonest".
- This is, of course, a bit milder than Twain's Dishonorable Oathbreaker, Montana Outlaw, or Tomb Raider. But it's still interesting: what is your dishonesty?
- During the competition at the NABU, I was in the lead at all stages. The last stage was the integrity test. There were more than 60 questions about integrity. I answered all of them. And I received a verdict - dishonest. Of course, I asked the commission: what exactly? By law, I was supposed to be given a full and specific answer immediately. In fact, it took a month.
- And what happened?
- There was no evidence of abuse of the apartment, and the Commission accepted my arguments. But the conclusion stated that there were doubts about the correspondence between my parents' income and their expenses, as well as about my support for the anti-Semitic movement... [Laughs]
- That's impressive. The last one is somewhere close to the Tomb Raider, I can't wait to find out. But let's go in order.
- They referred to the story of my parents' income back when I was a child, then when I was at school, and later at a military lyceum. At that time, my father was running a business, which he later sold. The commission decided not to take into account the objective facts that all the supporting documents for his tax payments were burned in my father's apartment in Russian-held Sievierodonetsk. Moreover, we all know that the electronic database did not work until 1996. I should also note that since 2005, I have not lived with my parents, as I was studying at a military lyceum, and they are not members of my family within the meaning of the current anti-corruption legislation. We did not live together, we were not connected by a common household. But it was decided that I simply did not provide sufficient supporting documents about my parents' income. The commission also wrote that my parents could have had income from which they allegedly did not pay taxes. The logic was simple: if there are questions about the integrity of the parents, then the son is automatically "dishonest".
- Tell us about the situation with your apartment in Crimea. Your declaration has caused a great deal of publicity in this regard.
- It's simple: there is no apartment in Crimea. The story about real estate on the occupied peninsula is not true. Whoever promoted this story lacked the attention, knowledge or desire to be objective. Crimea was mentioned in the title of the section on real estate in the declaration and was never the location of the actual housing. So, the rumor is good, of course, but absolutely false.
- What about the story about supporting the anti-Semitic movement?
- This is a story about my e-mail address max.noumann@gmail.com
- What is wrong with this address?
- I didn't think there was anything wrong with it either. I came up with this address many years ago, when I was a student. I registered it for household needs. Max is a name I just like. And Noumann means "new man" in German. The commission decided that the mail address was similar to the name of a person who supported the Nazis in 1932, then changed his political views to the opposite, was detained by the Nazis, and died in 1939. This is their logic. So, according to the commission's logic, because of the name of the post office, I seemed to support anti-Semitic ideas... [Shrugs]. It is interesting that in 1949 an artist with the same name, Max Noumann, was born in Germany, and he is a completely different person, but for some reason no one connected me to art because of this...
- And did you agree with this?
- Of course not. But it didn't matter anymore: I was eliminated from the contest as a "dishonest" applicant. The competition ended, and a new director of the NABU was appointed. Soon after, in April, I was appointed head of the Kyiv Regional Administrative Office, and things got a little hectic. But I am not going to leave things as they are.
- And?
- I'm preparing a lawsuit to the court to have the Commission's decision on my dishonesty declared illegal.
- Are you sure you can prove it?
- Absolutely. I am breaking down all the arguments about my dishonesty. Many people ask me if I want to cancel the decision of the selection panel to appoint the NABU head if I win in court. Absolutely not. The commission made a decision, the government approved it, and I respect it. In my lawsuit, I clearly state that I do not intend to challenge the results of the competition. It is only about recognizing me as "dishonest". The Commission's decision is unfounded. That's it. Everyone has the right to protect their honor, dignity and business reputation, and I will defend my right in accordance with the law.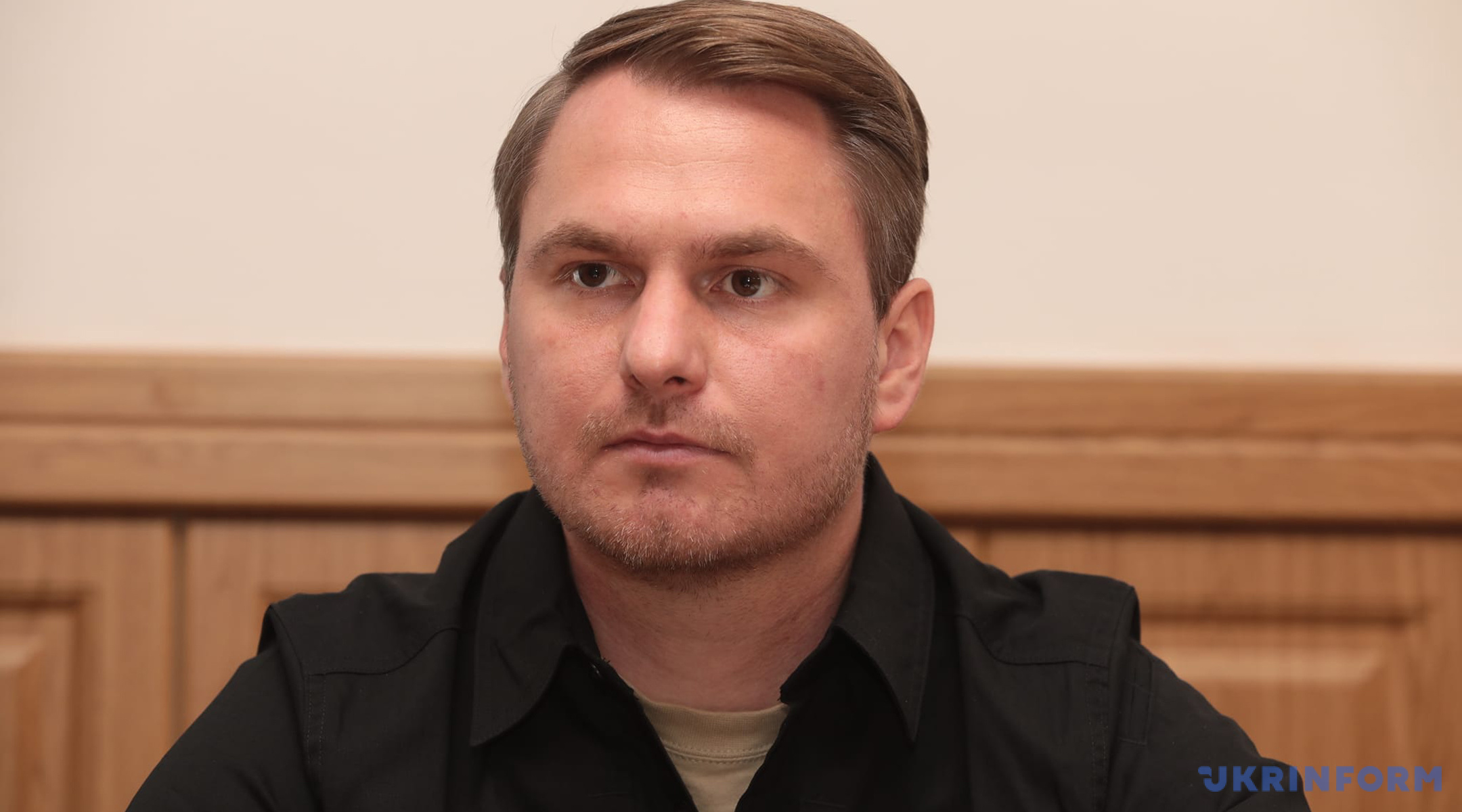 FOUR OR FIVE HOURS IN A DAY ARE NOT ENOUGH...
- I see you're looking at your watch. Should I turn on the blitz mode?
- Sure, turn it on.
- How long is your working day?
- It depends, but four or five hours are always not enough.
- And how long do you need to sleep?
- Eight hours.
- How many do you actually get?
- Three, four, sometimes five. If there are alarms at night, of course, there is no sleep at all: the headquarters works around the clock, we monitor everything. If there is an emergency, I go with a team of specialists, because I constantly monitor the entire situation in the region, report to the President's Office and the government on everything and have answers to all possible questions.
- How do you recuperate?
- When I have the opportunity, I try to sleep in [laughs]. Or at least go for a walk and switch gears. If I have 30-40 free minutes, I swim in the pool. But this is extremely rare.
- Have you made more enemies during this time?
- [He thinks about it]. I guess so.
- Have they increased significantly?
- I think so. Moreover, there are a lot of "friends" whom I haven't heard from or seen for many years.
- Are these people who need something from you now?
- There are some of them. But there are just those who suddenly wanted to communicate with me. They don't care that every minute of this position is scheduled in peacetime, and even more so during the war: got cocky, and don't answer the phone. But they have been doing without me for years...
There were also "walkers". These are those who, hiding behind my name or referring to me, try to "solve" something. I have already heard several such stories, when people come to the heads of Amalgamated territorial communities (ATCs) allegedly from me. I gathered all the heads of ATCs and district heads and clearly stated that if there are such cases, tell me about them immediately. We will deal with all the "walkers" according to the law. Moreover, I immediately turned to the police, filed a complaint, and let them deal with it.
- Which people have really impressed you during this time?
- The military. No matter how hard each of us works, how much energy we give to our work and country, we do less than those who defend the country with weapons. I was particularly impressed by a trip to the front to visit the guys on one of the last weekends: they are incredibly tired, but they are holding on, and they wonder: how can you fight there, always looking for reasons to settle things, why are we here? It is there that we realize how much we have to support them and do our best here to make the country they are defending at the cost of their lives work and really develop.
- When did you get the idea to ban entertainment events in the region after 9 p.m.?
- It was after this trip. The guys didn't ask me for anything. I made the decision on my own, because I think it's immoral to hold raves or parties until midnight during the war, especially in relation to the military.
- Not everyone responded favorably to this decision...
- It's hard for me to understand. The business continues to operate. The time of events has been regulated: all regular and charity concerts, parties, and other events with loud music or lights must end by 21:00. This is enough time to quench your thirst for culture and fun and then get home before the curfew.
- It's not quite a blitz anymore... What will be the first thing you do on the day of victory?
- Probably, the first thing I will do will not be action: I will probably think about what we have done, what we have come to this victory with, and how Kyiv region will celebrate the victory. What else we have to do...
The conversation was conducted by Oleksandr Kharchenko
Photo by Hennadiy Minchenko