Linas Linkevicius, former Minister of Foreign Affairs of Lithuania
Ukraine's victory means clearing territory from Russia. To take Moscow is a task of Russians.
10.07.2023 16:00
A day before the NATO Summit starts tomorrow in Vilnius, the intrigue over Ukraine remains as intense as it has been throughout the entire lead-up to the Summit. The Ukrainian side claims to fight until the last minute for the most favorable outcome at the Summit. Meanwhile, representatives of the Alliance, with various voices, are trying, on the one hand, to lower the level of our expectations and, on the other hand, to provide Ukraine with some moral and practical compensation for its excessive caution, in our Ukrainian view, at a time of historic confrontation between the civilized world and Russia.
A few days before the Vilnius Summit, Ukrinform spoke with Linas Linkevičius, Minister of Foreign Affairs of the Republic of Lithuania, from 2012 to 2020. The politician came to Kyiv to participate in a strategic session organized by the International Center for Ukrainian Victory in cooperation with the Casimir Pulaski Foundation. Of course, the topic of our conversation was the possible outcome of the Summit for Ukraine, the possibility of Russia's collapse and the blowing up of the nuclear power plant, as well as the chances of Ukraine receiving F-16 aircraft.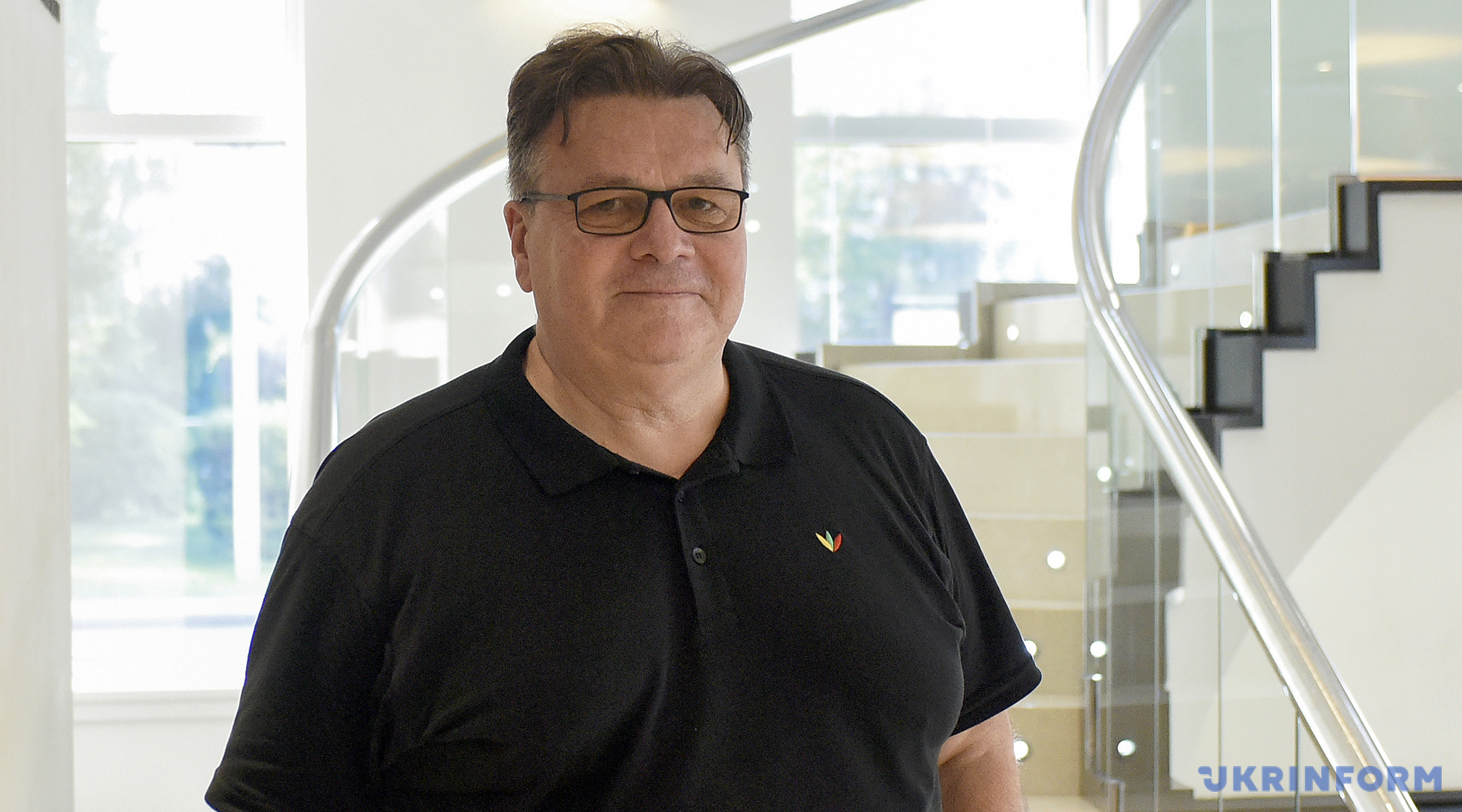 THE TANGIBLE DECISION WOULD BE TO ABANDON REQUIREMENTS TO GET NATO MEMBERSHIP ACTION PLAN
-Ukraine expects concrete answers from NATO about its membership in the Alliance. How would you assess Ukraine's readiness to join NATO?
-First of all, this event takes place in Vilnius, but it's not a Lithuanian event. It's an event in Lithuania with the agenda of NATO, which explains a lot. So if we (Lithuanians - ed.) design the expectations, Ukraine will be within NATO already. We and a majority of our colleagues support it, but we need consensus. And that takes time. Sometimes, frustration, sometimes disappointment. Now, I cannot guarantee that something will be satisfactory for you and us.
You're asking whether Ukraine deserves it? Of course, the answer is yes! Many times. Motives are not only moral but also practical.
I'm talking about military standards. For instance, in military means, this is the only country has experienced on the battlefield and showed capabilities. It's not theoretical. It's very practical and meaningful. And even though skeptics who didn't believe they understood this was real. But it's not just the consumption of armed forces. So regardless, that war is going on. It will not be easy.
-What do you expect from the NATO Summit in Vilnius?
-I would like to expect some tangible decisions (regarding the prospect of Ukraine's membership - ed.). The transformation of the NATO-Ukraine Commission to the NATO-Ukraine Council is not impressive with all respect.
It's level up, but basically, for those who know the stuff - it's not a big deal. We already have NATO-Russia Council, which is frozen. That's that kind of level. So it's nothing like "political cosmetics".
The tangible (decision - ed.) would be to abandon requirements to get NATO Membership Action Plan. I would argue for abandoning it because this is not necessary. Ukraine already has an annual national program with the same structure, feedback mechanisms, and support package.
I always try to remind our experience, which is not very optimistic. When we applied for membership in 1994, I was the defense minister. Nobody believes we managed to do that. Even after 2000, when I was ambassador to NATO, I was told by future allies not officially, but privately that we never be a member of NATO.
But in Ukraine, it's vice versa. In Ukraine, it was a promise 15 years ago in NATO documents that Ukraine would be a member of NATO. And this is repeated. In consequent summits every time. Do you follow the difference?
Even these decisions in Vilnius will be not satisfactory for Ukrainians, us and everyone. Life is not ending by this summit, and we should fight more the next day.
This situation is psychologically very difficult, but that doesn't mean we should give up. It doesn't mean that the West should shy away. Regardless of that, we are not giving up; simply trying to use all leverage we have in order to prepare ourselves for when the time comes.
And the time came in our case very unexpectedly, I would say after 9/11, after terrorist attacks against the US Trade Center and Pentagon.
The mindset of the U.S. changed because they needed a coalition of nations, regardless of their size, capabilities and those who share the same values, risks, and then decided to defend Baltic states in times of crisis and war. That was the national decision, and this decision influenced skepticism in the West.
That was our case. In your situation, it's a bit different. But I believe you showed by example and action that you are real power which could withstand what Russia is doing.
My colleagues in the West are sometimes also too naive and believe that diplomacy can work. That country (Russia - ed.) will not be dealt with diplomacy because it's not a rule of law county. It's a country of criminal behavior. So it should be different.
So let's take it as it is because it's reality.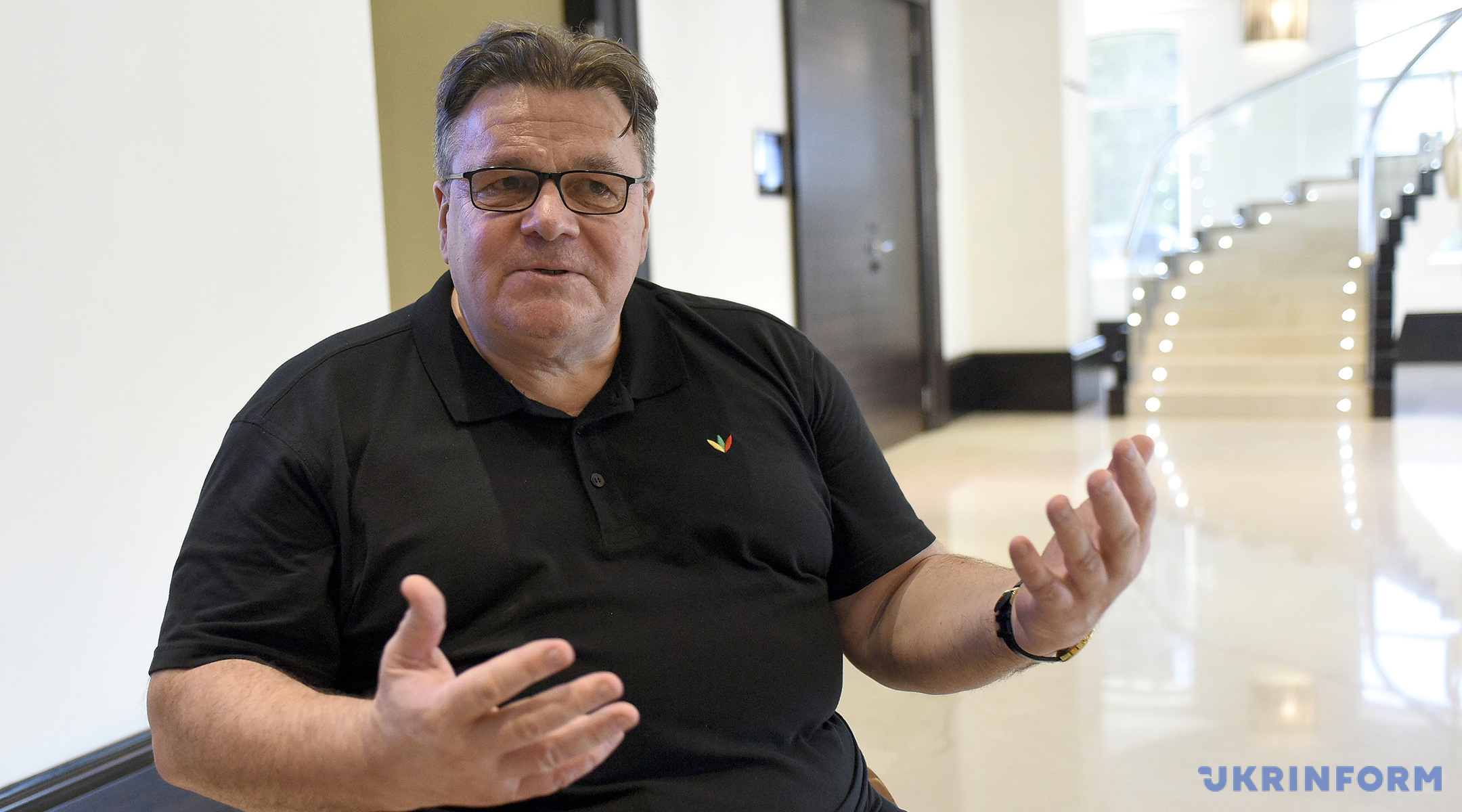 -In terms of percentage, how many countries support Ukraine's accession to NATO and how many oppose it?
-No doubt, majorities are in favor. Sometimes, not only technically, you need consensus; even one voice is against it.
The tendency is good, but you see unfavorable situations, same as the delivery of weapons. In the beginning, some countries started with the delivery of helmets, and now they are delivering tanks. You see a big difference, but it took time, many victims, and casualties.
And now again, the talks about long-range artillery. I'm making statements that it's not decent. It's not morally right when you hesitate to assess counteroffensive as efficient while not giving sufficient weapons, especially long-range, except Brits with Storm Shadows. The only example - Brits that supply Storm Shadows. But where are ATACMS? Where are jets? Even training is delayed.
Regardless of that, Ukraine is moving ahead, slowly, but moving. But at what expense!
So morally, these issues should be exposed. They should be discussed. Even cynics would say that moral arguments are not working, just pragmatic, but nevertheless they are working.
In a normal democratic world, this is the issue to be raised. So what are we going to do and will be doing regardless of what will be decided in Vilnius.
HIMARS ON GO, PATRIOTS ON GO, AND JETS WILL COME
-In his last interview, Commander-in-Chief Valeriy Zaluzhny said that Western aircraft could help in a counteroffensive. At the same time, according to NATO Admiral Rob Bauer, Ukraine will not receive fighter jets until the counteroffensive against Russia is completed. How should we understand the logic of our partners in this situation? In your opinion, what is stopping Western countries from giving us combat aircraft?
-We don't have time to discuss those issues, and we are not the experts here.
But it takes time to train pilots on F16s because it is very sophisticated. It's also this logistical chain is important. But this is technical issues.
I want to tell you, which is not a big secret, some people still believe that they would be ready to talk with Putin after the war will be over. They believe that channels of communication should be preserved.
And they agree that Ukraine must win, but when we're saying: 'Look, guys, if you agree that if Ukraine must win, then you should admit that Russia should lose». And there is not so clear what that means if loose, but loose "not too much" because otherwise it will be a mess, mutiny, as it was ("Wagner" - ed.).
And if you notice, there were even some remarks from somebody that look, you see, what would happen if nuclear weapons are in the hands of God knows whom. That would be a disaster.
The same story was of the dissolution of the Soviet Union. And we are saying: "Look, it was the same, what happened. So this is the reason to protect Putin now?". Again - silence.
So, we need time to change the mindset; examples showing that it's possible that just we discussed weapons: HIMARS on go, Patriots on go. Everything is here now, and jets will come. I hope not after a counteroffensive, maybe, earlier, but this is too much, and the cost is too much. So we should talk about that clearly. And fight but not give up.
Emotionally I understand this frustration. Because I can add my own voice to that frustration and disappointment, but rationally speaking, you should patiently continue not to change your choice and go along the same way.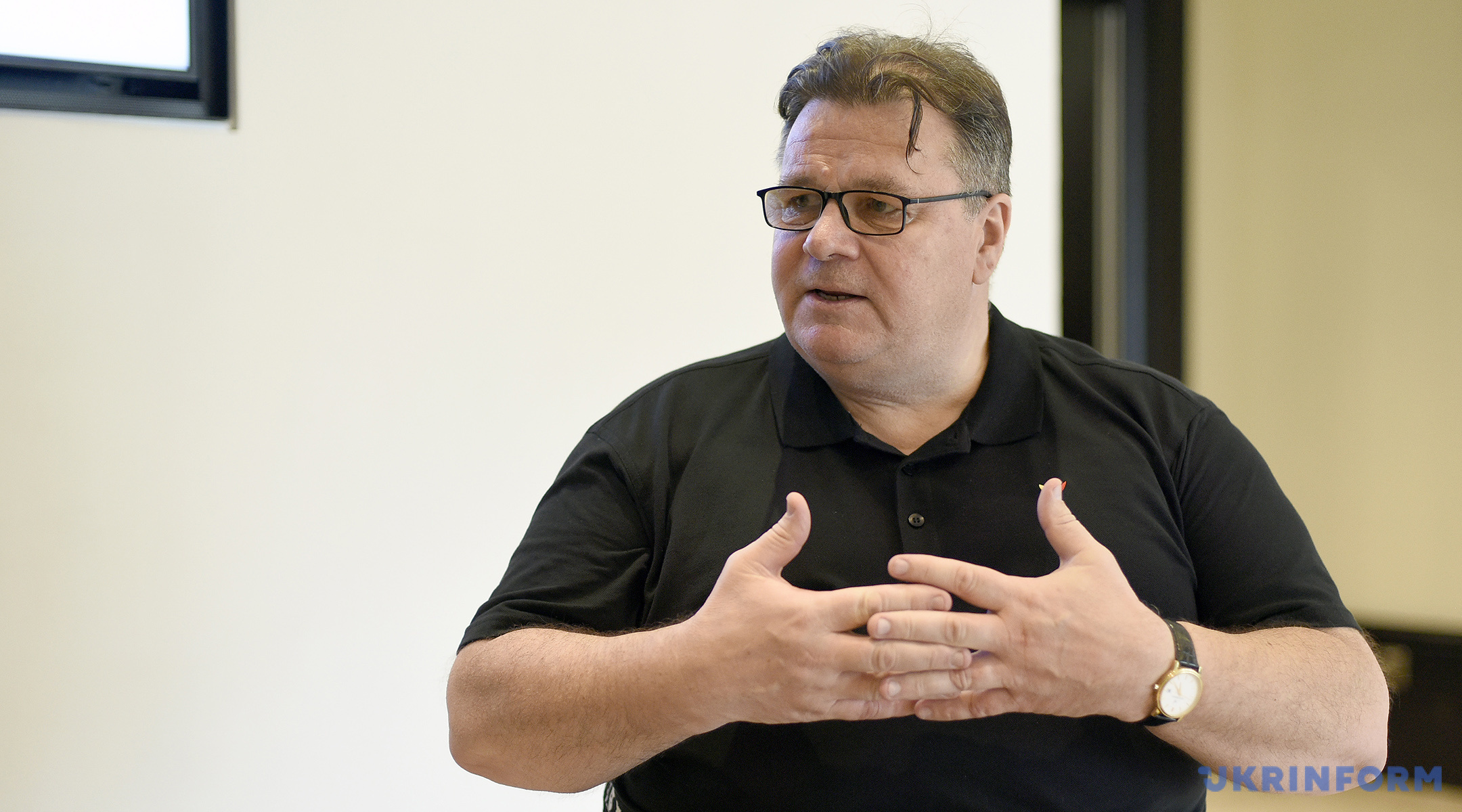 THRESHOLD OF PATIENCE OF THIS IGNORANCE IS VERY HIGH IN RUSSIA
-After the attempted coup by the "Wagner" PMC, the West admitted the possibility of Russia's collapse. Do you believe that this can happen? If so, when and how will it look like? Or do you think that the West will try to keep Putin's Russia together in order not to lose control of nuclear weapons after Russia's collapse?
-Can I admit the dissolution of Russia? Of course, it's possible. And you can see that after what we have seen, the leadership of the Kremlin is not in control of the situation, not just in the army, but in the country.
And this is really possible, but I'm also saying from time to time that our task is to help Ukraine to win. The victory means clearing territory from Russia. To take Moscow is a task of Russians. That's my point. And what they will do, regardless dissolution of Russia or something else, revolution, that shouldn't change our commitment.
If you wait until Russia will collapse, this is not an option. Because some believe, it's also cynical; it's good to wait and see from the side how the Kremlin is collapsing in this war of attrition. And you know, it's comfortable, but at what expense? Is it morally right?
[There are] those who would like to be careful and wait until everything is solved without intervention, unfortunately, some still think like that. And this is also one of the reasons [that there] should be some changes.
- When do you think the collapse of Russia might happen?
-Russians, some opposition people believe it could happen very quickly. Again, this Prigozhin's performance lasted one day, even less. And in one day it's possible to make such a mess. In such a big country without resistance? And by the way, remain unpunished.
So, in such a mess, people also make some conclusions about whom they can trust.
And again, this threshold of patience of this ignorance is very high in Russia.
Probably most feel that some of them pretending that they had nothing to do with this happening, just don't touch me, don't touch my life, and they will watch TV. Something is going on but not with my family.
But the time will come they will feel that this has to do with their family. When? Good question. I don't know. Let's hope sooner than later. And let's wish and help them understand sooner than later.
It's my assumption who knows what will be in reality. But I believe that those who will replace Putin will not be democrats, for sure, but maybe they will be more realistic in terms of capabilities. Because of what they are now trying to grasp or digest, Russia is not capable of. And they're making problems for themselves.
So if Russians would like to get back to civilization, they need to change something. They can pretend they can be friends with all the world except Europe and survive without Europe - this is nonsense. As you know, children are studying in Europe, buying real estate in Europe. So for them, it's also a big blow. Those who are used to a normal comfortable life now they do not have perspective anymore. And this is also one of the reasons which should be some changes. At what expense again?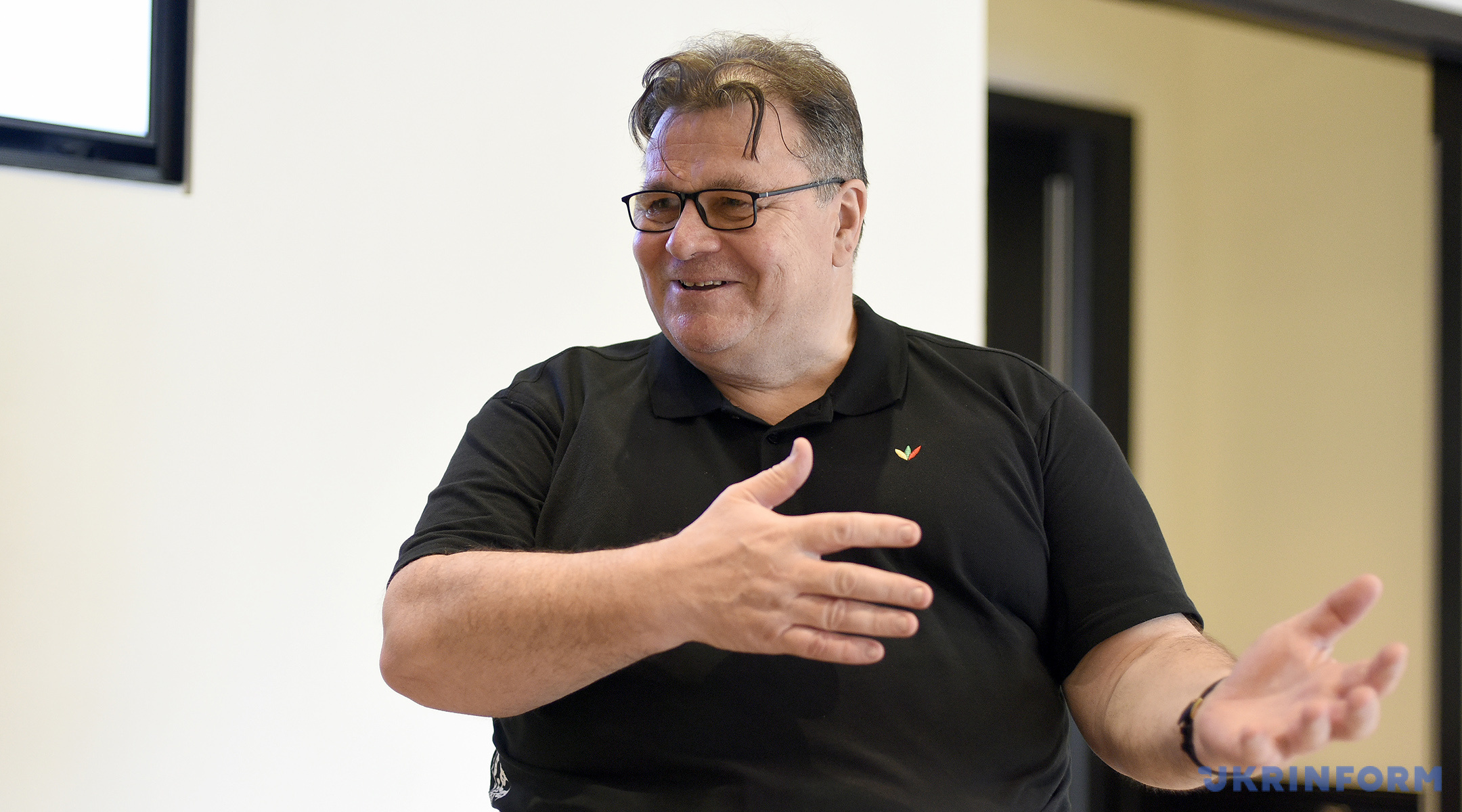 PUTIN WANTS TO STAY IN HISTORY AS A BIG LEADER - THIS IS TOTALLY RUINED
-Lithuanian President Gitanas Nausėda believes that the relocation of the "Wagner" PMC (піемсі) to Belarus requires new decisions from NATO in response to the increased threat to the Alliance member states. According to him, "no one knows when they will turn against us." How do you see these NATO decisions? How much do you think the threat to your country has increased?
-The last information shows no traces of the "Wagner" group in Belarus.
In the first phase, they left Ukraine, which is a good sign. It's better not to have them in Ukraine, right?
They probably will go to Africa, some new different task. It's not clear with the leadership of Prigozhin or somebody else; that's another story.
So in this regard, if they would stay, even in a small group, they could be used for some provocations. Of course, against us even. So we should be ready all the time. Gangs like that come with weapons. You don't know what to expect.
But I do not see for them quite a tangible role.
-Ukrainian intelligence has repeatedly warned about the Russian army's preparations to blow up the ZNPP. At the same time, we do not see any decisive actions on the part of the West to prevent a possible nuclear disaster. In your opinion, how can this be explained?
-In my view, it was wrong, not only about Zaporizhzhia, that was no clear response after Kakhovka. It was just loud contemplation: maybe they are behind, maybe they're not, prove they are behind. No additional sanctions were implemented.
This is very bad. That means that something else should happen.
Again, even if you have business with crazy people, [there] should be some limits.
What [will] they achieve if they do that? Whom will they punish? It will also be a problem for their territory, the territory of friends or believers. And big damage could be caused.
Recently, not accidentally, there was also publicized opinion of the Chinese when they were warning not to use nuclear blackmailing.
So if I talk about assumptions, of course, I will deny the high probability of this (blowing up ZNPP - ed.) happening. But again, you should never know. Ukrainian intelligence is saying that there are mines. Russians are still in possession controlling, and they can do a lot of bad things.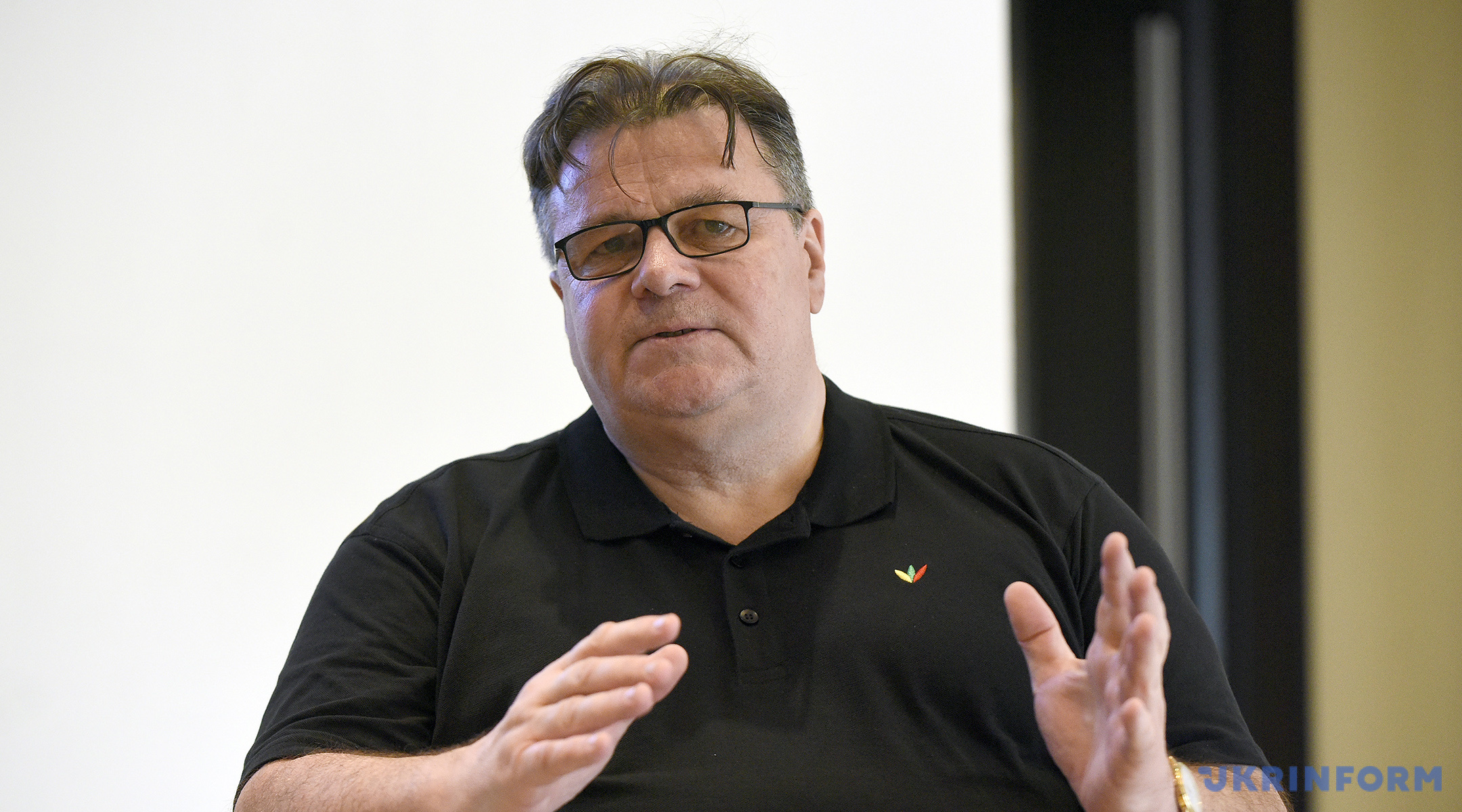 -Will Putin ultimately be held accountable for his crimes in Ukraine?
-He is already, as you know, accused. Another question is whether he will be given to these authorities until he's in power. Probably not. How long will he stay alive because of physical reasons? Although nobody knows. So whether it will be really implemented - it's a big question.
But historically, he wants to stay in history as a big leader - this is totally ruined. It is also for him psychological disaster. He can convince himself that he is good and that he is great, but in reality, it's happening vice versa, what he did caused big damage for Russia itself.
If Peter the Great made this window to Europe, he closed that window and put some concrete, so to say, in order not to come back. So this is terrible what he did. Although he maybe had "good" intentions, in his way of "good" imperial, but this is a big disaster.
Daria Smetanko, Kyiv
Photo: Ruslan Kaniuka