Alexander Schallenberg, Minister of Foreign Affairs of Austria
Russia must not win this war
20.04.2023 17:30
The federal government and the people of Austria have certainly provided a great deal of support to Ukraine and its people as they face a full-scale war of aggression being waged by an aggressive neighbor. This aid concerns the financial and humanitarian sphere and support for the EU's sanctions policy, but not the direction currently key for Ukrainians - armed support that helps stop the aggressor and, ultimately, expel the occupying forces from the country.
The reason for this is the neutrality of the Republic enshrined in the constitution, which, however, "sometimes goes so far as to put a sign of equality between the aggressor and defender." But there is also another possible reason – it's, until recently, good relations with Russia, primarily in the economic sphere, which were not hindered even by the Russian Federation's hybrid aggression against Ukraine in 2014.
The situation surrounding the video address of the President of Ukraine to the National Council of Austria at the end of March also testified to the problem with the efforts of some Austrian politicians - first of all, the far-right Freedom Party, but also parts of the social democrats - to put an "equality sign between the aggressor and defender", hiding behind the screen of neutrality. Then the "libertarians" defiantly left the hall during Volodymyr Zelensky's speech, as his address as... "representative of the warring party" is allegedly a violation of the country's neutral status. Also, as part of the boycott hint, more than half of the deputies from the Social Democratic Party of Austria were absent - some reported a toothache, some had to congratulate a friend on their birthday, etc.
Austrian Federal Minister for European and International Affairs Alexander Schallenberg, who represents the Austrian People's Party, was present during the Ukrainian leader's address to parliament, as were a number of other ministers from the government coalition with the Greens, as well as Federal President Alexander Van der Bellen. In an interview with Ukrinform, the head of the Austria's MFA assured that the speech of the Head of the Ukrainian State in the National Council "was in no way a violation of neutrality", and to claim otherwise "would be a clearly incorrect interpretation of Austrian neutrality". He emphasized that Austria is neutral only in military terms and that its neutrality in no way stands in the way of solidarity with Ukraine.
In an interview with the agency, Alexander Schallenberg commented on relations with Russia, continued operations in Russia of the Austrian banking group RBI, and ongoing dependence on Russian gas, assured of continued support for Ukraine, including in the field of demining, and also spoke in support of the ICC warrant for Putin's arrest, emphasizing that Russia must not win its war of aggression against Ukraine, calling on the head of the Kremlin to withdraw troops from Ukraine.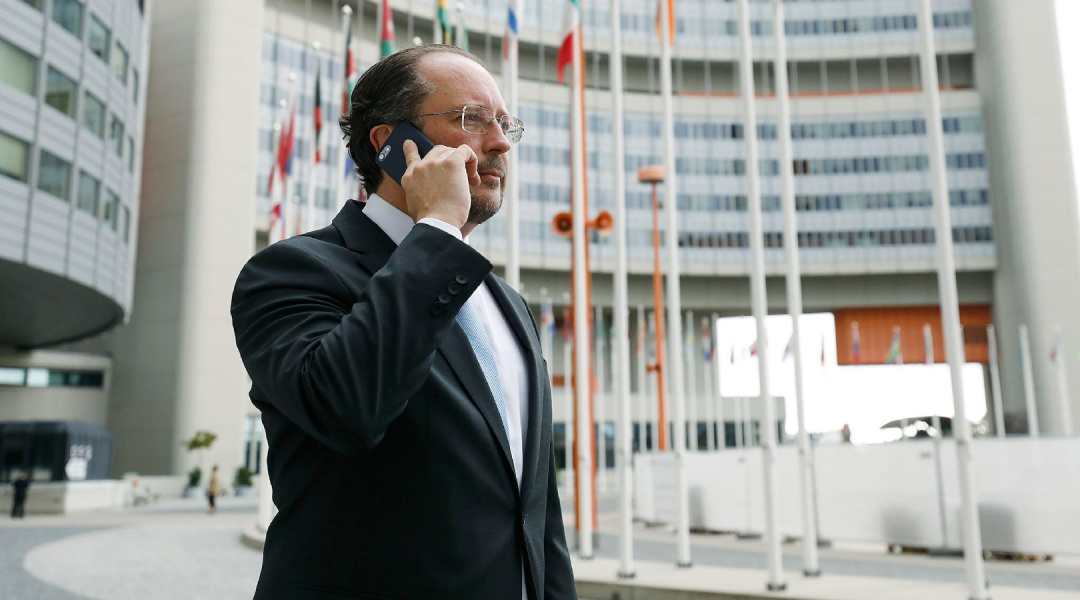 "NEUTRALITY DOES NOT IN ANY WAY GET IN THE WAY OF OUR SOLIDARITY"
- Austria was one of the last EU countries where the Ukrainian president's speech in parliament took place, that is, on March 30. However, not all parliamentary parties were in favor of President Zelensky's speech – the Austrian Freedom Party (FPÖ) defiantly left the hall during his video address, and half of the deputies from the Social Democratic Party of Austria (SPÖ) ignored the address. Were you in the hall at that time? What did it look like from the inside? Was the speech really a violation of Austrian neutrality?
- I welcomed the fact that President Zelensky was able to make a speech at the National Council of Austria. This was in no way a violation of neutrality. To say otherwise would be a clear misinterpretation of Austrian neutrality. After all, since 1955, Austria has been neutral only militarily but has never been politically neutral. Neutrality of opinion is unfathomable for us if international law is trampled on.
This very clear line is still valid today. If the state, which is also a permanent member of the UN Security Council, decides to violate basic norms of the UN Charter and international law, then Austria will certainly not turn a blind eye to it. We continue to stand resolutely and in solidarity with Ukraine. I perceive President Zelensky's address to the National Council precisely as a sign of such unlimited solidarity. Neutrality in no way stands in the way of our solidarity. And that's why it was important for me to be present in the parliament and listen to President Zelensky's speech.
IN RELATIONS WITH RUSSIA THERE WILL NOT BE A RETURN TO THE STATUS-QUO, BUT THERE SHOULD NOT BE "MULTILATERALITY A LA FACEBOOK"
- German Chancellor Olaf Scholz referred to Russia's large-scale invasion of Ukraine as "the beginning of a new era", and this led to a significant correction of the German policy course. In Austria, this "Zeitenwende" obviously hasn't come yet. Evidence of this, in particular, is the fact that in the current Security Strategy of Austria, Russia is still mentioned as an "important partner" in Austrian foreign policy. Can Austria stay as it is? Should Austria rethink its neutrality? Does the subject of Austria's accession to NATO remain taboo for you?
- February 24, 2022 was a violent upheaval that tore us from our dreams of a post-national and post-historical Europe. In relations with Russia, there will be no return to the status quo ante, that is, to the situation that existed before Russia launched its aggression.
Regarding Austrian neutrality: it would be a dangerous mistake to think that neutrality equals security. That is why the Federal Government will also develop a new Austrian Security Strategy. The main question here is how Austria, together with its partners, can most effectively contribute to security in Europe. Our existing partnership with NATO also offers opportunities to this end. But joining NATO is not on the agenda.
- After Russia's attack on Ukraine and the annexation of the Crimean Peninsula in 2014, you often said that peace in Europe can only be with Russia, not against Russia. You added that Russia, despite the ongoing war in Donbas at the time, is an important partner for Europe. Do you think so after February 24, 2022? Can you imagine European security architecture without belligerent Russia?
- Peace and security require strong multilateralism and international agreements. Together, we created the UN Charter post World War II as the foundational rules of the international community. These rules are also the basis of the European security architecture.
We cannot change history and geography. Russia will not disappear from the map. The European security architecture must continue to take this reality into account. Multilateralism means not only exchanging opinions with like-minded partners and listening to one's own echo, but also - based on clear positions - discussing with states with which one does not share the same opinion. Therefore, I believe that platforms such as the OSCE will continue to be of great importance. "Multilateralism a la Facebook", when the algorithm makes it so that you see only the content that is desired, would be a dangerous development, which is definitely not in our interests.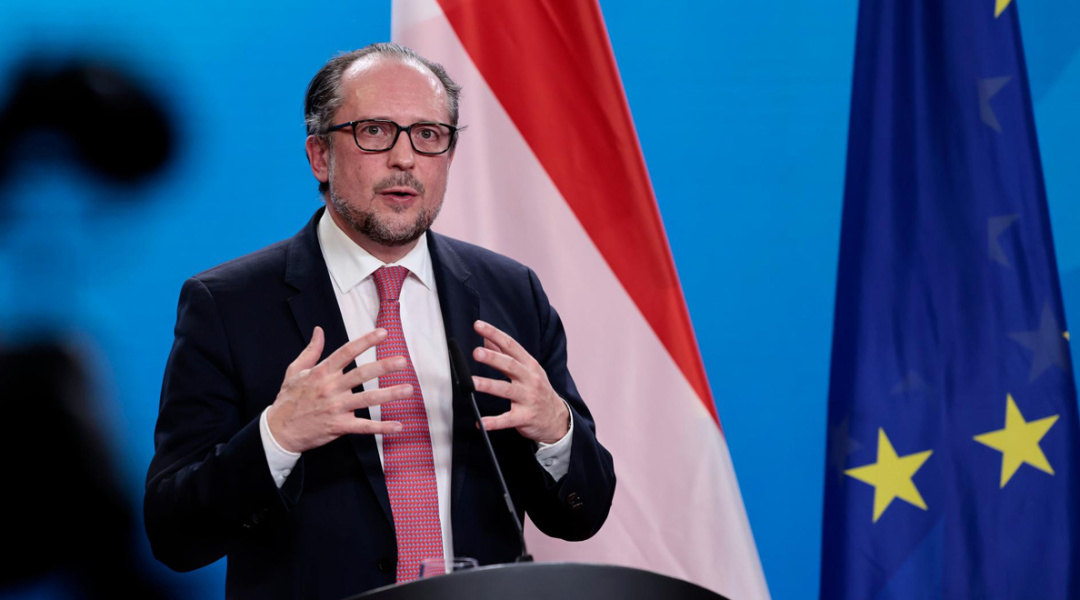 INDEPENDENCE FROM RUSSIAN GAS WILL NOT COME OVERNIGHT
- Another piece of evidence that the "beginning of a new era" in Austria has not yet arrived is the country's continued dependence on Russian gas. On average, the country still buys half of its gas from Russia, thus financing Putin's military machine with billions. The gas supply contract of Austria's OMV with the Russian Gazprom is valid until 2040. Has OMV concluded a binding contract from which it is impossible to get out despite the war and far-reaching sanctions? Will the Federal Government try to terminate this "Russian" contract of a partially state-owned energy company?
- Since last February, we have made huge efforts to significantly reduce our dependence on Russian gas and generally reduce our energy consumption. We have initiated a historic change of course in Austria's gas supply: for the first time in its history, Austria has created a strategic gas reserve – and this gas, of course, does not come from Russia. As the Federal Government, we had to ensure the reliability of the gas supply to Austria, and that's what we did.
In addition, we diversified gas imports: we were able to reduce the share of Russian gas from around 80% to an average of 51% between March 2022 and February 2023. So we have been able to make progress in a relatively short time, and we continue to work toward becoming independent of Russian gas. In absolute terms, imports have already halved. It's a tough road, and it won't happen overnight. But our course is clear.
RAIFFEISEN'S EXIT FROM RUSSIA SHOULD NOT GIVE THE KREMLIN ASSETS WORTH BILLIONS
- Although you point out that Raiffeisen Bank International is only one of many Western companies that continue to work in Russia, nevertheless, RBI is a unique Western business in the Russian Federation, taking into account the systemic role that the bank plays in the Russian economy. According to reports, from 30 to 50% of transfers in euros and dollars from Russia in the SWIFT system flow through RBI. In 2022, the Russian subsidiary of RBI paid EUR 559 million to the Russian budget, which is 4.8 times more than in the pre-war year, and is equivalent to the cost of about 95 Kalibr missiles, which Russia regularly fires at Ukrainian cities. In your opinion, does the continued operation of RBI harm Austria's international image? Will the Austrian authorities reach out to RBI over the need to stop doing business in the Russian Federation?
- Here you have to look at the facts: according to a study by St. Gallen University, more than 90% of companies from the EU and G7 continue to operate in Russia. But it is always pretended that only one Austrian bank works in Russia. This is simply wrong, and pointing the finger at individual companies is also pure polemic. In addition, RBI works not only in Russia – it is also among the largest financial institutions in Ukraine.
For me, the decisive point is that all Austrian companies must comply with EU sanctions without any "ifs" or "buts". Against this backdrop, the RBI will ultimately have to decide how to position themselves going forward. At the same time, it will be necessary to answer the difficult question of how the exit could take place within the legal framework without the Kremlin receiving significant economic benefits from it. We all agree it would not be wise to actually give billions of dollars worth of assets to the Kremlin.
EUR 129 MILLION IN FINANCIAL AND HUMANITARIAN AID AND WILLINGNESS TO ASSIST IN DEMINING
- In September 2022, our governments signed the Framework Agreement on economic cooperation in the development of projects, in particular in health care. Its highest priorities are the construction and equipping of healthcare facilities. Has there been any progress since the agreement was signed off?
- Russian attacks on civilian infrastructure in Ukraine, primarily on healthcare facilities, are particularly horrific. Therefore, the special focus of Austrian support is on the construction and restoration of medical infrastructure. To this end, last fall, Austria signed a framework agreement worth EUR 600 million for the construction and modernization of three healthcare facilities. Intensive negotiations are currently underway, and I hope that soon we will move on to the concrete implementation of our projects.
- Austria also helps Ukraine in the treatment of the seriously injured, mainly women and children. How many of our compatriots have been treated in your country since February 24, 2022? Are there also military personnel among them or are they civilians only?
- Austria accepted for treatment more than 30 seriously wounded civilians from Ukraine, primarily women and children. But this is only one of many aspects of Austrian aid.
According to data from the Ukraine Support Tracker of the Institute of World Economics in Kiel, Austria actually ranks first in the amount of humanitarian aid to Ukraine if calculated in relation to GDP. Since the beginning of the war, we have provided more than EUR 129 million in bilateral financial and humanitarian aid. The federal government of Austria, as well as federal lands, communities, and citizens also make a significant contribution to the reception and integration of more than 90,000 Ukrainian immigrants. Currently, more than 55,000 Ukrainians still live with us in Austria. We were also the first country to organize an air bridge with Moldova for the transfer of refugees from Ukraine to Austria. We will proceed with this solidarity and support Ukraine and its people in the future.
- Following the meeting with the Federal President of Austria in early February, the President of Ukraine expressed his gratitude to Austria for humanitarian aid, at the same time stating that Ukraine would also be happy to receive support from Austria in the shape of anti-drone systems and other non-lethal means, as well as in demining. Can the Ukrainian people count on such support from Austria?
- We quickly responded to the Ukrainian government's call to provide support in humanitarian demining. Austria is already contributing to humanitarian demining in Ukraine within the framework of the OSCE Support Program for Ukraine. But we are constantly looking into how we can continue to most effectively support Ukraine in the field of demining.
PROCUREMENT OF PROTECTIVE GEAR, TENTS, AND MEDICAL EQUIPMENT THROUGH THE EUROPEAN PEACE FUND
- Austria participates in the European Peace Facility, through which the EU also finances the supply of non-lethal weapons to Ukraine. How big is Austria's financial contribution to the European Peace Facility and what is it used for?
- Due to its constitutional neutrality, Austria cannot support the financing of lethal weapons and ammunition. Instead, we provide more substantial support in the civilian and humanitarian sectors, for example in purchasing protective gear, tents, and medical supplies. Against this background, we agreed to a gradual and substantial increase in the European Peace Fund. Currently, Austria's contribution to the European Peace Fund amounts to almost EUR 100 million.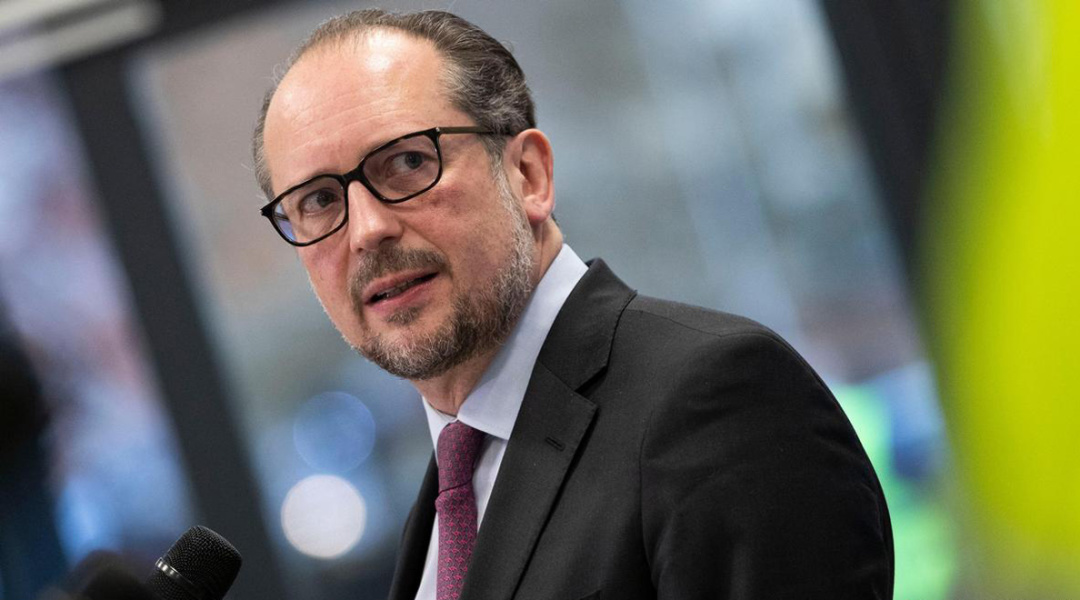 PUTIN'S ARREST WARRANT SENT A VERY CLEAR AND CORRECT SIGNAL
- Recently, Austria joined the core group for the establishment of the Special Tribunal for the crime of Russian aggression against Ukraine. How do you assess the prospects? In your opinion, will Putin end up on the dock?
- It is absolutely obvious to me that war crimes must be fully probed. No area of this incredibly brutal Russian aggression against Ukraine should remain uninvestigated. Therefore, Austria actively supports the Vienna-based Commission of Inquiry of the UN Human Rights Council in documenting war crimes. We are also among the 43 states that referred the situation in Ukraine to the International Criminal Court. And we support the Court in its important work financially and by deploying an Austrian expert to work in the Office of the Chief Prosecutor. Through the EU Mission in Ukraine, we support the training of Ukrainian forensic experts so that they can gather and evaluate relevant evidence of war crimes. As you know, Austria is also part of a core group of more than 30 states that are currently actively working to establish a special tribunal for the crime of aggression. I hope soon we will see results here and be able to finish what we started. Even if justice sometimes takes a long time to be served, I'm sure it will prevail at the end of the day.
Against this background, Putin's arrest warrant on charges of abducting more than 16,000 children from Ukraine to Russia sent a very clear and correct signal. I welcome every step that helps the law triumph. There must be no impunity. No one can stand above the law, not even a president.
CALL TO PUTIN TO STOP THE WAR AND WITHDRAW HIS TROOPS
- Do you personally believe Ukraine will win the war that Russia is waging against it?
- The Ukrainians' will to defend themselves and their courage are deeply impressive and deserve our respect. Russia clearly underestimated this will to resistance and – considering the huge scale of international support for Ukraine – also completely miscalculated from a strategic perspective. The right of the stronger must not prevail over the force of the law. Russia must not win this war. Therefore, I appeal again to the decision-maker in Moscow: "Stop shooting! Stop the inhumane bloodshed! Withdraw your troops from Ukraine!"
Vasyl Korotkyi, Vienna
Photo: Dragan Tatic, BMEIA