Andrzej Duda, President of the Republic of Poland
Russia represents evil that must be stopped
18.02.2023 14:06
Since the beginning of Russia's full-scale invasion of Ukraine, Poland has been providing huge support to Kyiv, and has also become the main logistics hub through which Western military and humanitarian aid began to flow into Ukraine in large volumes.
On the eve of the one-year anniversary of Russia's full-scale invasion of Ukraine, in an exclusive interview with Ukrinform, President of the Republic of Poland Andrzej Duda told us about what military assistance Kyiv may expect from Warsaw, what present-day Russia is for him, and also shared his vision regarding Ukraine's prospects for joining the EU and NATO, and separately focused on the uniqueness of the current moment of Ukrainian-Polish relations.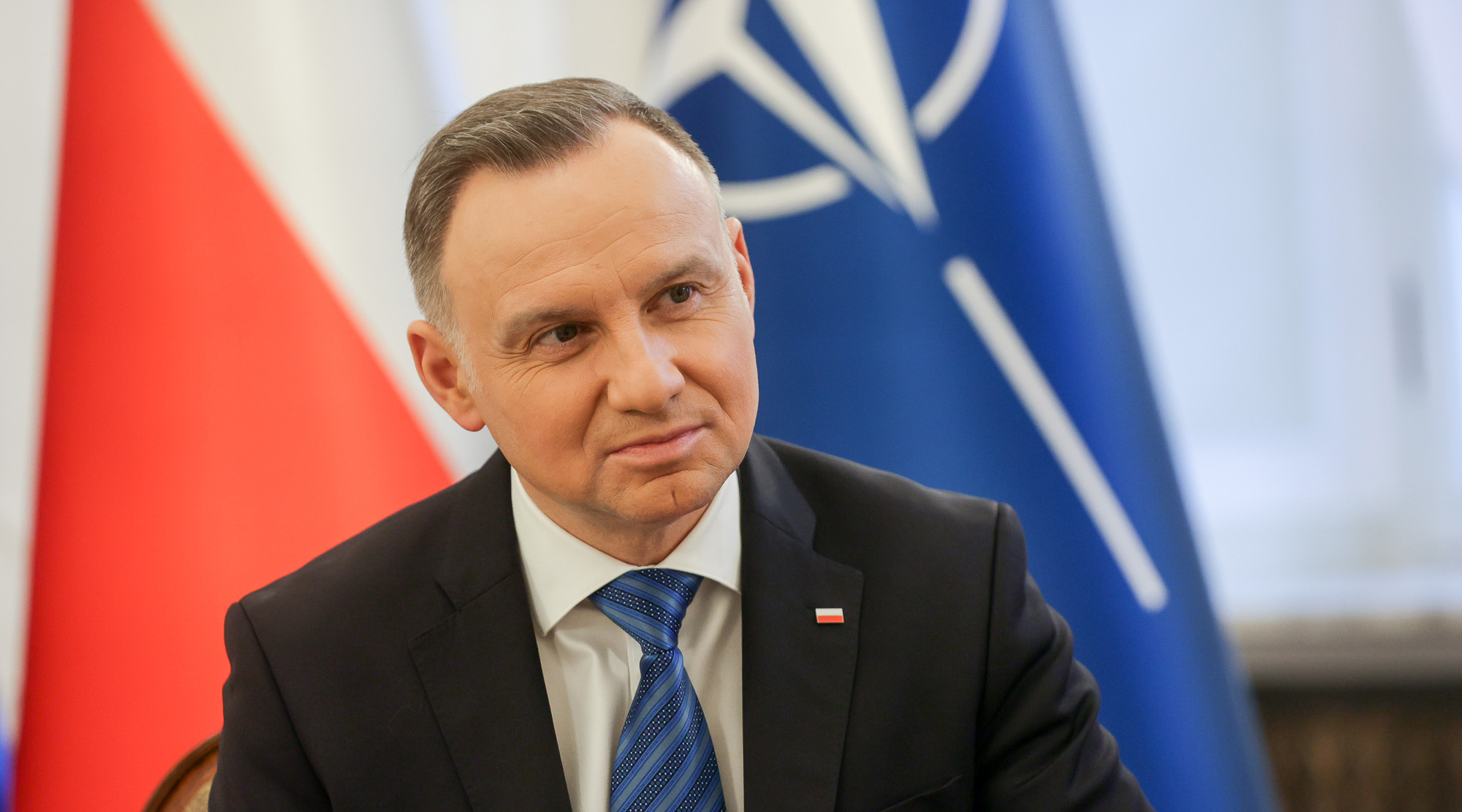 JOE BIDEN'S VISIT TO POLAND IS IMPORTANT SIGNAL FOR UKRAINE AND NATO'S EASTERN FLANK
- Mr. President, you are currently the most popular foreign politician in Ukraine. How do you feel about it?
- It is very pleasant and touching. I am very grateful for this great kindness. I felt it during my stay in Lviv, when local residents approached the Cathedral to shake my hand. Thank you for this kindness on the part of our Ukrainian neighbors, but I am just doing what I have to do as the President of Poland, as well as a person and a neighbor. I believe that today Ukrainians who are defending their Motherland are defending Europe and Poland against Russian imperialism. By supporting Ukraine and Ukrainians, I am fully aware that I am acting in the interests of my country and my compatriots. This is an activity in our common interests, and if it is well received and appreciated in Ukraine, then I am very grateful for this.
- On February 20-22, President of the United States Joseph Biden will be paying a visit to Poland. What are your expectations from this visit? Can we count on the announcement of new decisions regarding aid to Ukraine, strengthening NATO's eastern flank?
- This is a very important visit and a very important signal. For the second time during the Russian invasion of Ukraine, President Joe Biden will be present in Poland, and therefore not far from the border with Ukraine. This visit is a great gesture of the United States President both for Ukraine and for us, the eastern flank of the North Atlantic Alliance. President Biden shows that America feels responsible for the security of our part of Europe. With his presence, he also demonstrates that he supports the defenders of Ukraine, and therefore this is a very important moment.
Last time Joe Biden was in Poland, last spring, he visited Rzeszów and saw with his own eyes everything that is happening near the Polish-Ukrainian border. He met with refugees from Ukraine in Warsaw, he talked with people. The fact that he is returning to Poland is very important. I believe that this will strengthen us even more in the future.
- Will President Biden visit Rzeszów this time?
- I am sorry, I cannot disclose such details. I can assure you that he will be in Poland, he will be in Warsaw, as the official part of the visit will take place here. We also expect a meeting between President Joe Biden and the leaders of the Central European countries, the so-called Bucharest Nine. We will discuss the security situation in our part of Europe and, of course, how to further support Ukraine.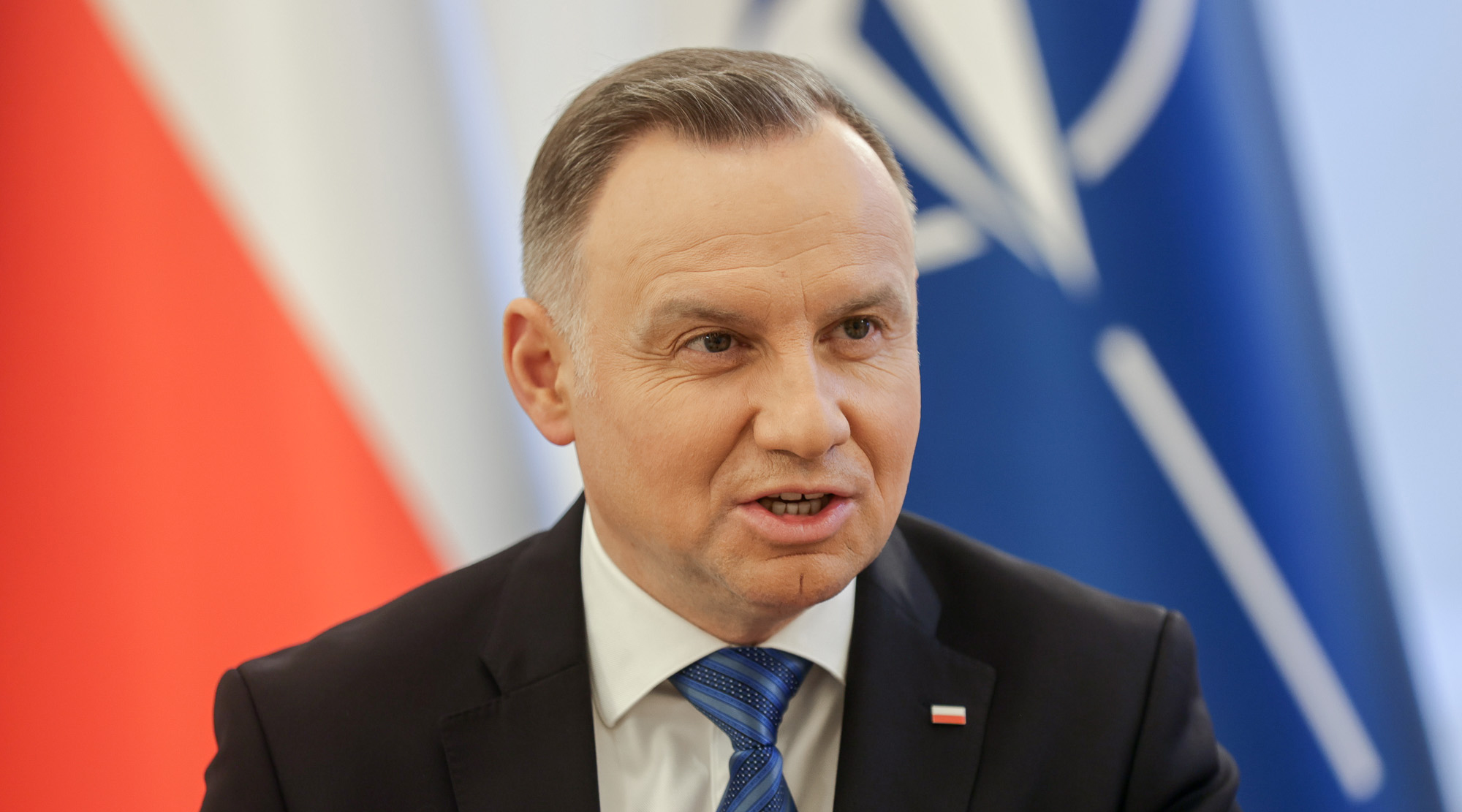 POLAND TO CONSIDER TRANSFERRING MIG-29 FIGHTER JETS TO UKRAINE
- Poland is the undisputed leader in supporting Ukraine in terms of providing weapons both at the first stage of the war and now. Another Ramstein-format meeting of defense ministers has recently taken place, and the so-called tank coalition is being formed. When will the armored brigade that you have been talking about lately, Polish Leopard 2 tanks, as well as 60 other tanks from Poland, including the PT-91, go to Ukraine? Will it happen within a month or two?
- I think this term is absolutely realistic, considering the duration of the training course that the Ukrainian military are currently undergoing in Świętoszów (the tank training ground in southwestern Poland – Ed.) for comprehensive maintenance of Leopard tanks. They are practicing on tanks and simulators there. Hence, there is a complete training for tank maintenance. I very much hope that it will be possible to provide such assistance to Ukraine within the time frame you are talking about.
- If Poland joins the so-called aviation coalition, in what form will it be: will it be the transfer of the F-16, MiG-29 aircraft that Poland has in service, or will it be the repair of aircraft in Poland?
- If we look at this calmly, without emotions, training a pilot who will operate the F-16 aircraft is a long-term process. The training of Ukrainian pilots requires long months of exercises, there is no doubt about that.
Meanwhile, if the MiG-29 or, for example, the Su aircraft are provided, Ukrainian pilots will be ready to operate them almost immediately. Hence, undoubtedly, if the MiG-29 aircraft are handed over, they will be able to immediately strengthen the defense of Ukraine, and this is very important. Of course, very few NATO countries have the MiG aircraft. We still have a few of these aircraft and will look into this.
Generally, from the Polish point of view, there is a problem with the F-16 fighter jets, because we simply do not have enough of them, taking into account the scale and overall potential of the country. At the moment, we are waiting for the F-35 aircraft from the USA. We are also looking forward to receiving the FA-50 aircraft recently purchased from South Korea. This is a difficult moment for us, because we ourselves are waiting for the planes. Of course, if a broad aviation coalition is formed among NATO countries, we will certainly join it as well. But, we have to discuss with our allies the decision on the formula to be applied.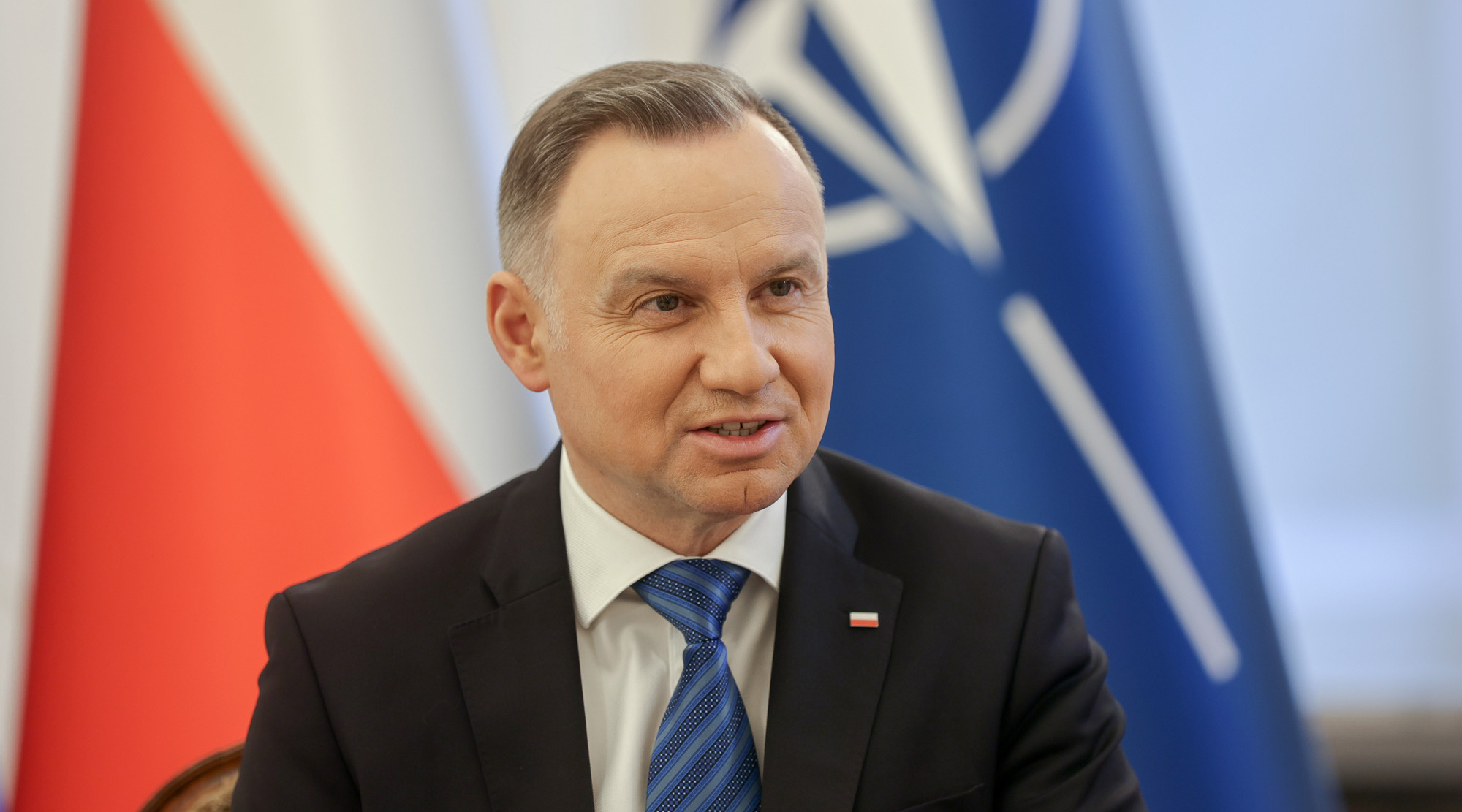 RUSSIAN ECONOMY WILL FEEL SANCTIONS IN A TERRIBLE WAY
- In your opinion, should Russian athletes participate in the Paris 2024 Olympic Games?
- In my opinion, they should not. I know this is a very difficult decision. But, I believe that no one who approves of Vladimir Putin's policy today should participate in the great world of sports, the great world of peace and friendship, which are the Olympic Games.
Please remember that Vladimir Putin is not alone in his politics. He implements it with the support of Russian society, and this support is very clear. It is also supported by many athletes. In the mass media, you can read statements in which Vladimir Putin's policy is unequivocally approved. Somehow, it is necessary to force Russia to abandon this aggressive, neo-colonial behavior that it is showing today. Russia must return to normal functioning, compliance with international law, it cannot continue to pursue a repressive policy of exterminating other peoples.
- The European Union is preparing a new package of sanctions against Russia by February 24. At the same time, there are many voices of politicians in the West, even at a very high level, who question the effectiveness of sanctions and talk about the need to loosen or lift them. In your opinion, are the sanctions currently effective? What can be done to make them even more painful to Russia?
- Sanctions are effective in many aspects, but their results will be visible only after a long period of time. I am convinced that Russia will feel the economic impact of these sanctions in a terrible way, especially in terms of access to advanced Western technologies.
Russia has high-quality equipment only because it is imported from Germany, France, the USA, Japan and other countries. If this import is blocked, servicing is not possible.
Countries that want to help Russia, despite the fact that Russia is an aggressor and destroys other countries, do not have such technologies. So, this will have a huge impact on Russian industry. I believe that Russian resources, especially financial ones, should be blocked worldwide. They should be used to compensate Ukraine for the reconstruction of the state. Certainly, this would be painful to Russia and the Russian oligarchs.
The sanctions policy is effective when it overcomes the resistance of various kinds of skeptics who want to bypass or loosen sanctions. Circumvention and loopholes in the sanctions are exactly what reduces their effect. If the sanctions regime was tight, they would be much more effective, and Russia would feel them to a much greater extent.
- Russia still has allies around the world, especially among countries from other continents. Mr. President, you travel very actively, for example, last year you visited several African countries. What arguments do you use to convince such countries that supporting Putin is now an act bordering on a crime?
- When holding talks in Africa, I feel a certain comfort, because I can talk about Russia as a neo-colonial state. Russia pursues a neo-colonial policy, tries to subjugate other countries and peoples. Africa knows this very well from colonial times. Hence, mentioning in African countries that Russia actually carries out an imperialist colonial policy is impressive to them. That is the truth. Anyone who is close to what is happening in Ukraine has no doubt that Russia today is a repressive state that behaves like a bandit country. It attacks others, robs, rapes, kills, destroys houses, violates international law, and commits war crimes.
FAST TRACK FOR UKRAINE TO EU IS POSSIBLE
- Ukraine is seeking the establishment of a Special International Tribunal to punish Russian criminals. Poland, of course, also supports this idea. In your opinion, will we see in our lifetime the Russian top leadership, as well as the Russian high-ranking military officers, standing on trial before such a tribunal?
- I hope so, because it is very necessary for the future, for maintaining peace in the world. If the Russian invasion of Ukraine is not punished, if those responsible for the crimes committed by the Russians in Ukraine are not brought to justice, then this will be a fatal example of lawlessness for others who would like to act in a similar way. If we are to do everything to prevent this from happening again, the perpetrators of Russian crimes and those who encouraged them must be punished.
- Ukraine is striving for a quick accession to the European Union, the Ukrainian authorities are speaking of a two-year perspective. Do you agree with this and see the possibility of a fast-track integration into the EU?
- We support Ukraine with all our might in the context of joining the European Union. Let me remind you that I was the initiator of the letter that we, together with several leaders of Central Europe, sent to the President of the European Commission with a request for Ukraine to receive the status of a candidate country as soon as possible. It was last spring, when many politicians in the European Union said that it was impossible. I had very difficult conversations with several politicians from Western Europe who questioned this possibility at all. It turned out that, a few months later, thanks to this activity, Ukraine obtained the status of a candidate country in the EU. We continue to support Ukraine in this regard, and I hope that a fast track will be possible.
- Ukraine also wants to become a member of NATO and seeks security guarantees. Can Kyiv receive these guarantees in one form or another during the NATO summit in Vilnius?
- A very good question. I talked about this with President Volodymyr Zelensky and Gitanas Nausėda. Let me remind you that the President of Lithuania will host the NATO summit in Vilnius this year. We talked about this with Volodymyr a few days ago in Rzeszów, and now I am talking about this with the Secretary General of NATO, the Prime Minister of the United Kingdom, and during the Munich Conference with the leaders of France and Germany, as well as the newly elected President of the Czech Republic. At the moment, along with the strengthening of Poland's security, this is one of the most important topics for me.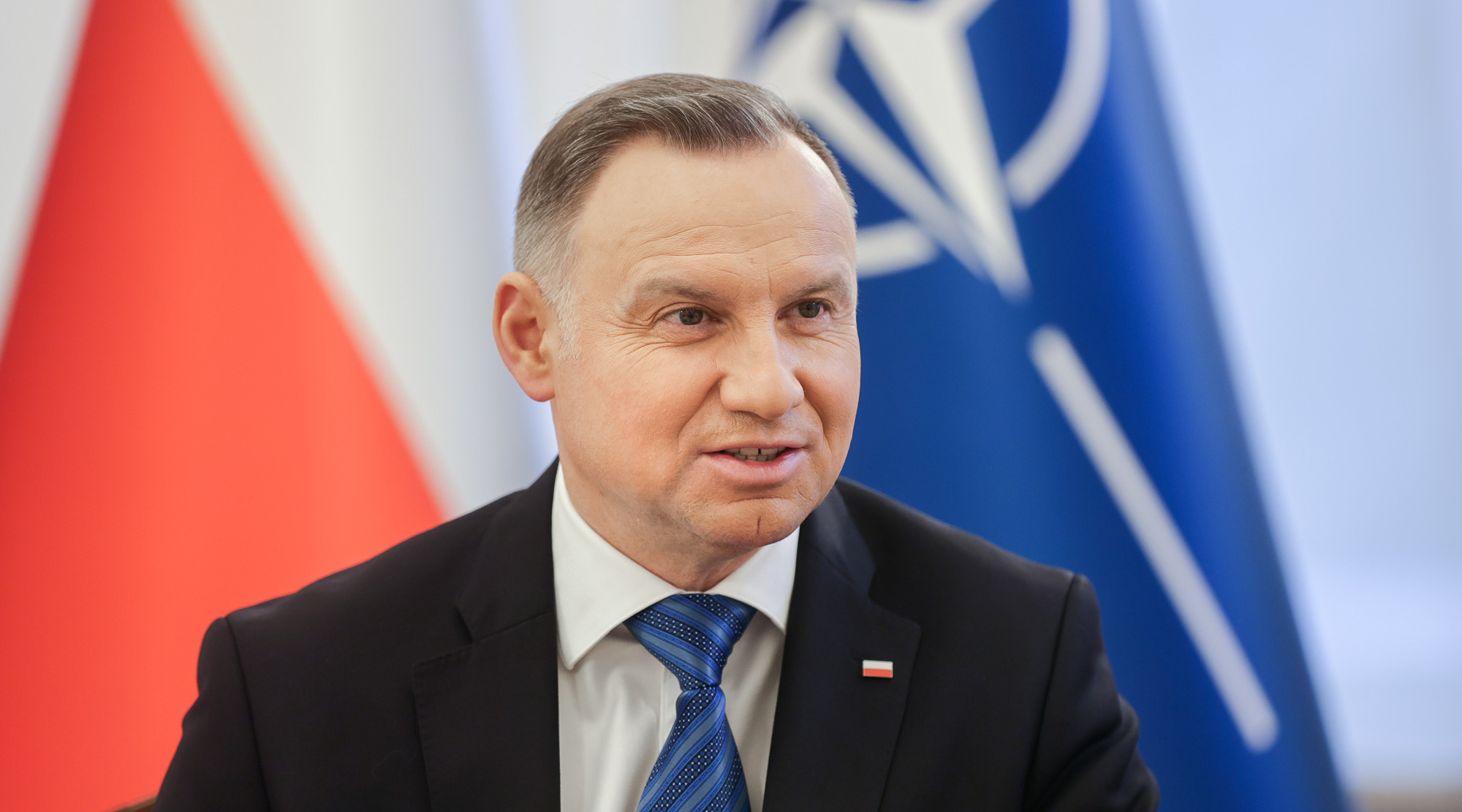 UKRAINE WILL NOT ONLY DEFEND ITSELF BUT WIN
- After the war, which we hope will soon end with Ukraine's victory, do you see the possibility of a military alliance between Ukraine and Poland, or in a wider group of countries?
- Not only I see the possibility but hope so. What is happening now, this friendship that has blossomed so beautifully between our countries and our peoples, will result in friendship for centuries. I would really like that. I hope that Ukraine will become part of NATO in the future.
- Some polls show that there is a certain weariness in Poland with the presence of a large number of Ukrainians who fled the war and found shelter in Poland. In your opinion, in the long run, will Poles not become discouraged in helping Ukrainians, especially since Russian propaganda is actively working on it?
- It has been a year since Russia invaded Ukraine, and almost 10 million people have crossed the border into Poland. According to our estimates, there are currently approximately 2-2.5 million Ukrainian citizens in Poland. More than 1.3 million are registered and using the benefits that we provided by a special law in connection with the Russian invasion of Ukraine. They have PESEL numbers (identification code in Poland – Ed.), the right to work, the opportunity to use the health care system, and their children attend schools in Poland.
You started the conversation with a question about my popularity in Ukraine. I believe that, to a great extent, I owe this to the position of the Poles. Ukrainians perceive me simply as a representative of Poland, as a Pole, and this assessment of me as the President of Poland is actually an attitude towards Poles. I am extremely pleased that the Ukrainians have a good opinion of the Poles, that there is this friendship between us that leads to brotherhood that we have just talked about. Of course, it is difficult, it is not easy to have a new person in your private house, with whom you have to share a part of your home, you have to give up a room in the apartment, that someone lives with you, who has not been there before and whom you did not know. I ask you to understand that it is not easy for people, and I was really very happy and positively surprised that the Poles were so accepting of people whom in many cases they did not know at all. They took people they saw for the first time from the border and invited them to their home. People see that Ukrainians who come to Poland have honest intentions and work hard. Very often these are only women with children who need this support and care. But they want to work, want to do something.
Today there is no serious Polish-Ukrainian problem in the sense that people are tired. Today, many Ukrainians are a pillar of the Polish economy, they are employed in many different professions in Poland, they are slowly becoming part of our society. Of course, there will be problems, because people are different. But, I think, in general, the situation between our societies and nations now is unprecedented in the context of recent centuries, and this is a great chance for the future. I believe that we will all get through this difficult time. That the Ukrainians will withstand it and defeat the Russians. It is not easy for all of us, but I believe it will have a huge positive impact on the future.
- Mr. President, the anniversary of this bloody war is coming soon. What would you like to say to all Ukrainians in this regard today?
- I want to tell my neighbors from Ukraine and Volodymyr Zelensky that we stand with them. That we do everything we can to help. We know very well what terrible moments and what a terrible fate Ukrainians are going through at the moment, and we deeply believe that Ukraine will not only defend itself but also win. As we believe that honesty and justice will prevail. That is why we believe that Ukraine will win, because it has heroic defenders, because it has shown the whole world extraordinary heroism, class and fortitude. We believe that good will win, because for us Ukraine today is good, and Russia represents evil, and this evil must be stopped.
- Thank you very much for the conversation and words of support for Ukraine.
Yurii Banakhevych
Photo: Przemysław Keler, KPRP