Hans-Peter Bartels, President of the Society for Security Policy
Assistance to Ukraine could be paced up as Germans already have this understanding
09.02.2023 10:14
Hans-Peter Bartels, a former member of the Bundestag and Special Commissioner for the Armed Forces (2015-2020), who currently chairs the Society for Security Policy (GSP), Germany's influential non-governmental organization, visited Ukraine in order to clarify the country's needs at the state, local, and public levels, as well as assess the level of support coming from Germany.
Ukrinform met with Mr. Bartels on the last day of his visit to discuss urgent issues of international support for Ukraine, including from Berlin, to learn about current assessments of the threat, which modern Russia represents, and to clarify how Europe, including Germany, reacts to it.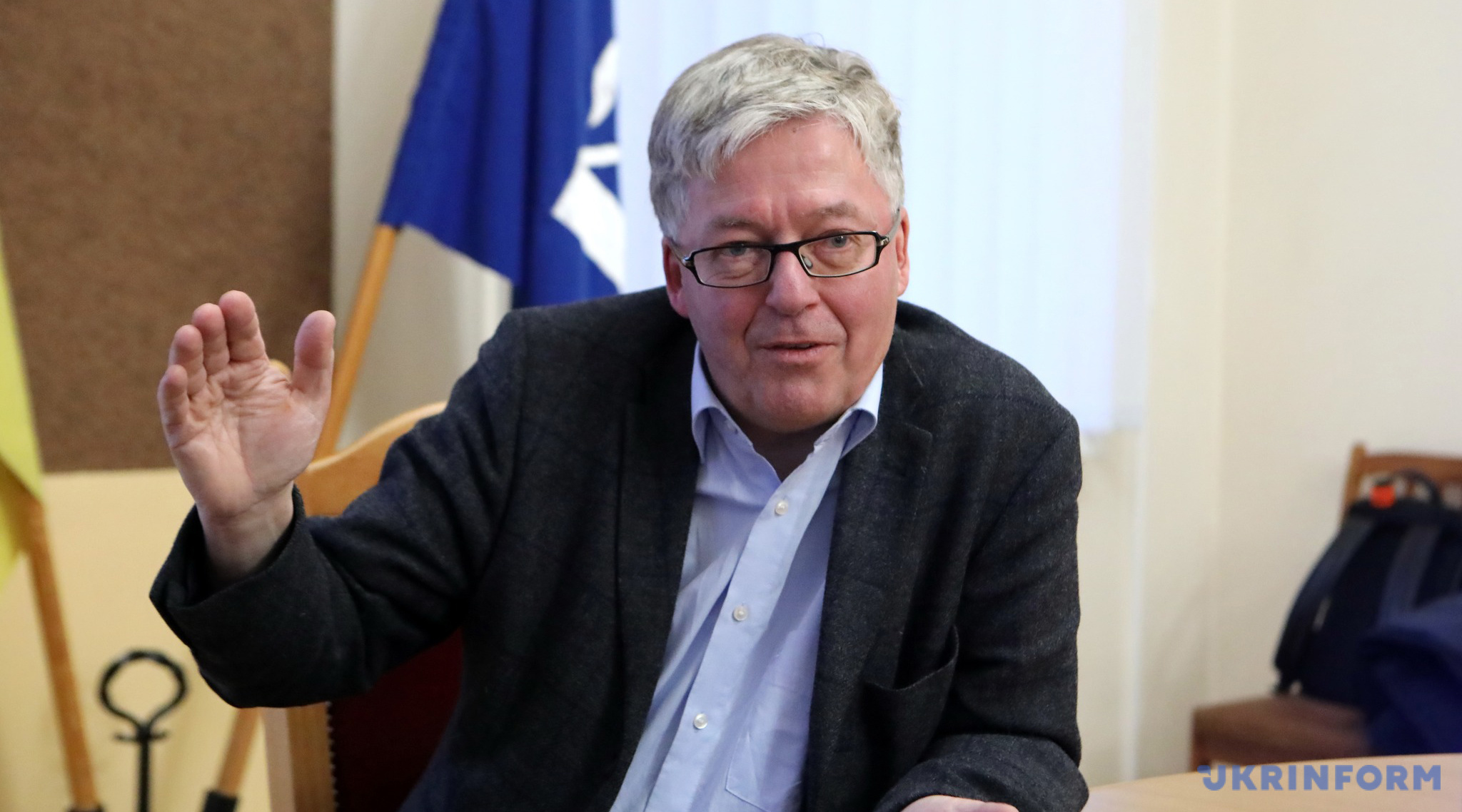 THE TOPIC THAT EVERYONE IN GERMANY IS FOCUSED ON IS HOW THE WORLD CHANGED AFTER THE RUSSIAN INVASION OF UKRAINE
- Mr. Bartels, is this your first time in Ukraine?
- No, actually, until February 24, I'd been in Kyiv several times as chairman of the Bundestag Committee on Defense, as Commissioner for the Armed Forces. I had discussions with members of the Ukrainian Parliament. First time I came here was in 2014-2015, after the events that happened back then, and those were completely different times. Our Ukrainian colleagues would always tell us then: "We don't think the war is over", but for us it was rather a frozen conflict, but for the Ukrainian society, was an ongoing war, which was simply not as hot as it has become now.
- Tell us a little about your Society. How exactly do you interact with the federal government? What consultations do you provide regarding Ukraine and this war?
- The German Society for Security Policy was founded 70 years ago, before the Bundeswehr was founded, during the debate about the remilitarization of West Germany, in the Federal Republic of Germany, and this was the first major task to enable discussions in the Federal Republic of Germany about defending of democracy, which has the right to defense. This was the starting point. And today, the topic that interests everyone in Germany is the situation in the world today after the Russian invasion, that is, the Society holds hundreds of events throughout Germany, we have 60 sections, on the topic of Russian aggression. We involve experts from academia, politics, former and active military, who contribute to the discussion at our podiums. We do not make decisions, we facilitate the discussion.
- How does your Society interact with the defense industry? Are there any specific areas of cooperation that you are pursuing?
- It has nothing to do with the defense industry, nor with the Bundeswehr servicemen's union or the Bundeswehr reservists' union, but we sometimes speak together before the German public, for example, with the German Society of Military Technology we hosted a Parliament evening in Berlin last year, with the head of the Federal Chancellor's office Schmidt and with the Bundeswehr servicemen's union, we organize a joint event once a year, we hold joint events with the Bundeswehr reservists' union, but each remains independent, so to speak.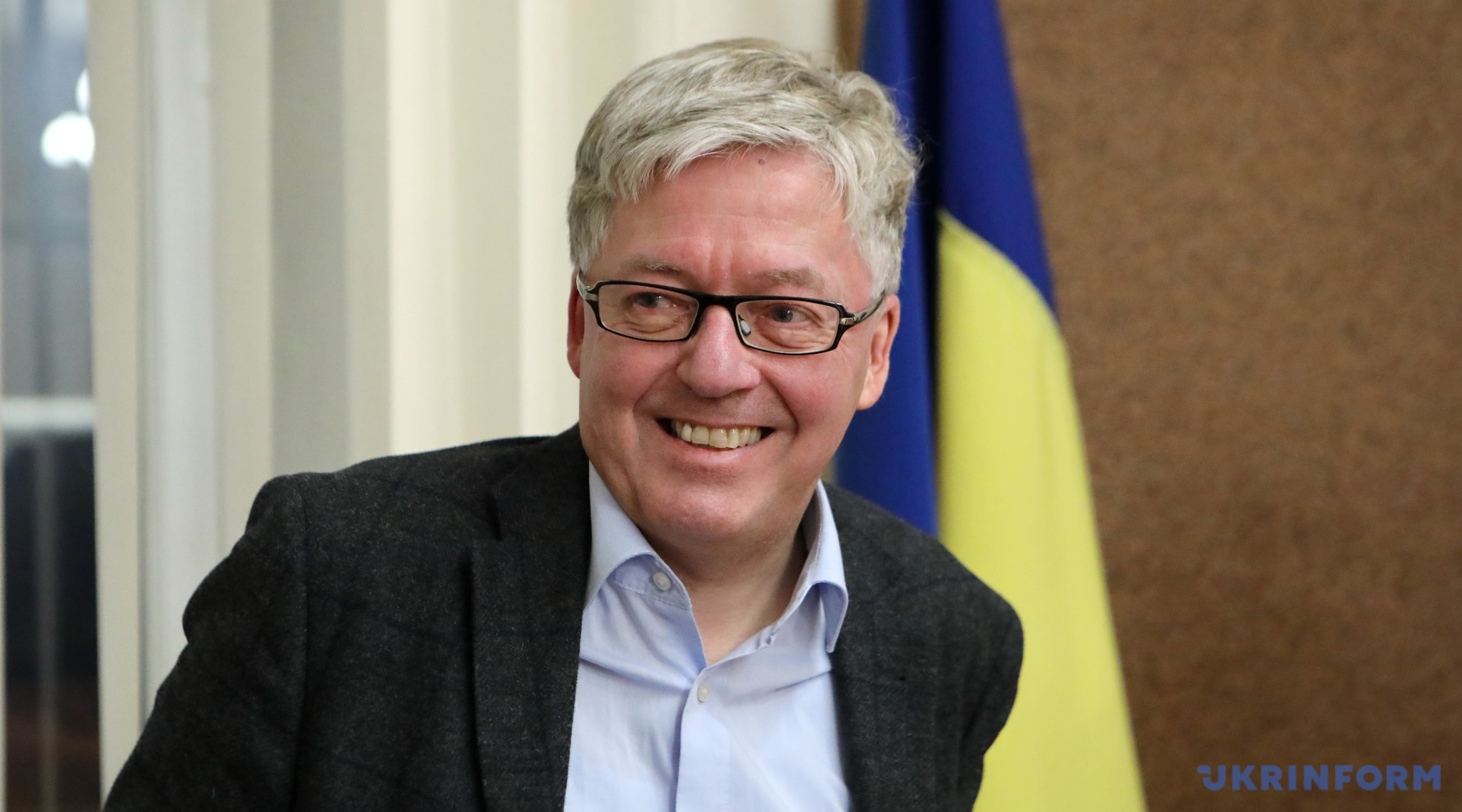 THE MAJORITY OF THE POPULATION IN GERMANY HAS LONG SUPPORTED MILITARY AID FOR UKRAINE
- Speaking of the public dimension, we heard that a poll was conducted in Germany in December of last year, which showed that only 45% of Germans support increasing military aid to Ukraine. Eventually, Chancellor Scholz decided to send tanks to Ukraine and give the green light to their supply from other countries. What, in your opinion, influenced this step? And what can be done to increase the share of citizens who would believe that military aid to Ukraine is something that benefits all of Europe?
- In Germany, the majority of the population has long been in favor of military support for Ukraine. The question of whether this should include tanks remained unresolved for a long time. Since the government issued a decision to supply tanks, there is a clear majority in favor.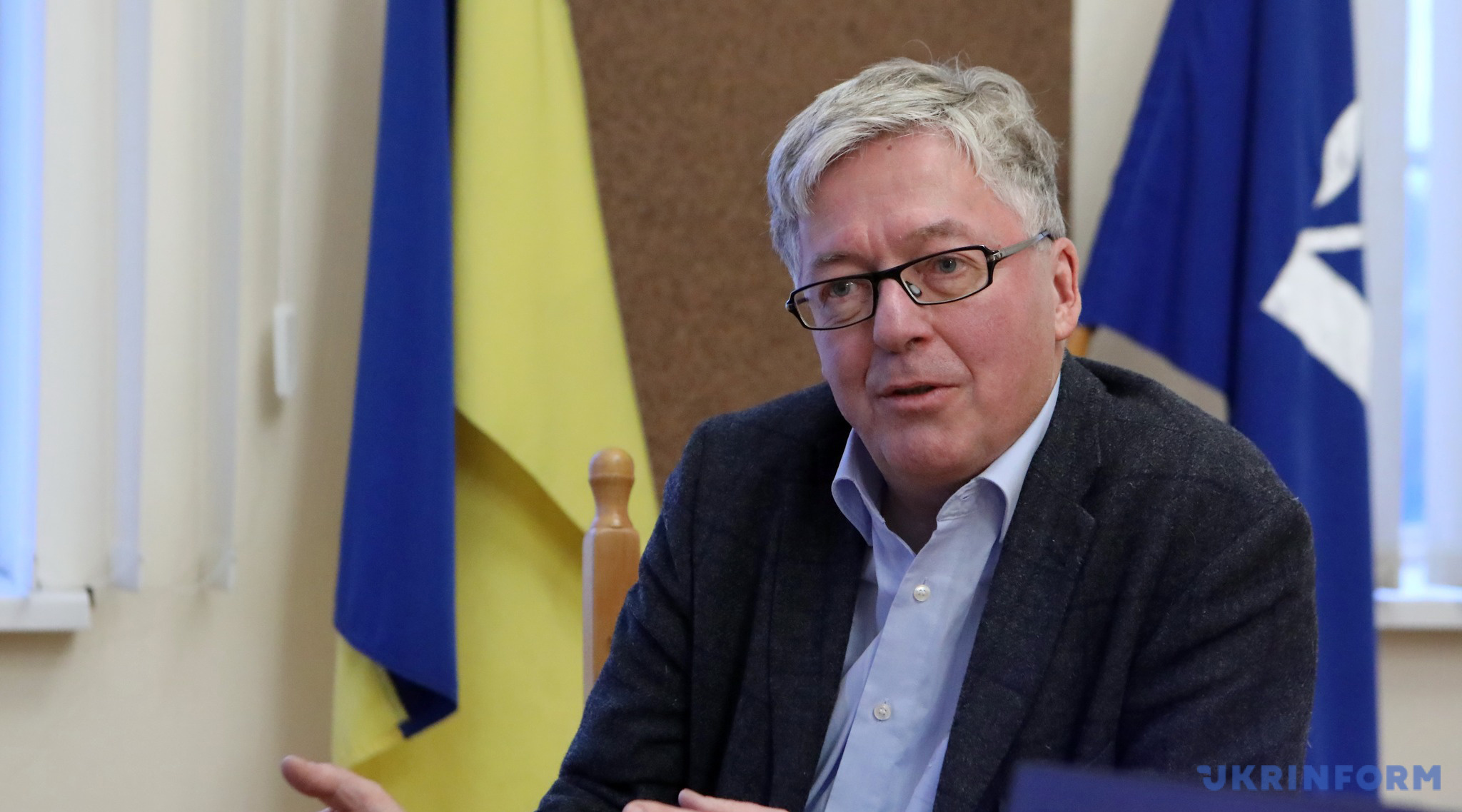 AID PROVISION TO UKRAINE SHOULD BE PACED UP, AND MANY CRITICIZE SCHOLTZ FOR SLOW DECISION-MAKING
- As a German, do you think that the general position of Chancellor Scholz over the last year, which some here in Ukraine have perceived as a reluctance to provide more weapons, an unwillingness to be a leader in this regard, reflects the general way of thinking of your political elite? Or perhaps this was the chancellor's personal position?
- I think he's also looking at the polls and trying to navigate what his American friends are doing, as well as his French and British friends. Therefore, under Scholz, Germany does not want to lead, but only act together, which is criticized by many in Europe, but then you can also criticize France. I have the impression that the process could be paced up, the German populaiton already has this understanding, which is why the media also criticize Scholz for not making faster decisions.
- And what about SPD? Is there unity in the party on the issue of Ukraine or are there certain contradictions between certain groups within the force?
- I think that the majority in SPD is clearly on the side of Ukraine. Especially the younger ones have no problem with this at all, even with the supply of weapons. For some senior, much older Social Democrats, with former Chancellor Schröder at the helm, it seems hard to imagine Russia catapulting itself out of the international community.
- Some German politicians believe that the world cannot exist without Russia as we know it. Could it be that this perception of Russia as a great power that is not going anywhere and that the world will eventually have to deal with in the post-war period is preventing progress in supporting Ukraine?
- There is a certain idealization of the past, that is, Ostpolitik (Eastern policy - ed.) and the policy of detente are sometimes misunderstood. It was correct at the time, but is not relevant today. There is certainly a general sentiment in Germany to support peace and settlement in the East, and the East has very often been identified with Russia as if the Second World War had been a war against Russia.
In Germany, there is an overused phrase: Russia is Germany's neighbor, and it cannot be removed from the map. But this is the wrong map and the wrong century in people's minds. There are 10 countries between us. And sometimes...no, always, it was bad for people from Eastern Europe when Germany and Russia shared a border.
SOME THINGS IN UKRAINE MAY WORK EVEN BETTER THAN IN GERMANY
- As for the post-war period, Chancellor Scholz stated that the reconstruction of Ukraine should take place taking into account its future membership in the EU. In your opinion, in which areas does Ukraine best meet the criteria for joining the EU and which areas of the economy need additional work to meet these standards? In addition, at what points could Germany become a leader in supporting Ukraine to achieve progress on its European path.
- I think that some things in Ukraine maybe function even better than in Germany. We see that after fourteen hours of travel the train arrives on time, we see that many things are digitized. There is a part of Ukraine that is now very modern, I guess not all of Ukraine, but there's this modern part. But I think that there are many areas where Germany can and wants to help, and where the German economy can help, Ukraine is a country with European, well-educated, democratic people. Joint enterprises are already working today, but in the future even more will have the opportunity to work in the common European economy.
It is clear that the economy must change from this post-communist oligarchic system to another, non-corrupt form of organization, but the Ukrainian government also knows this, it was elected to make it happen.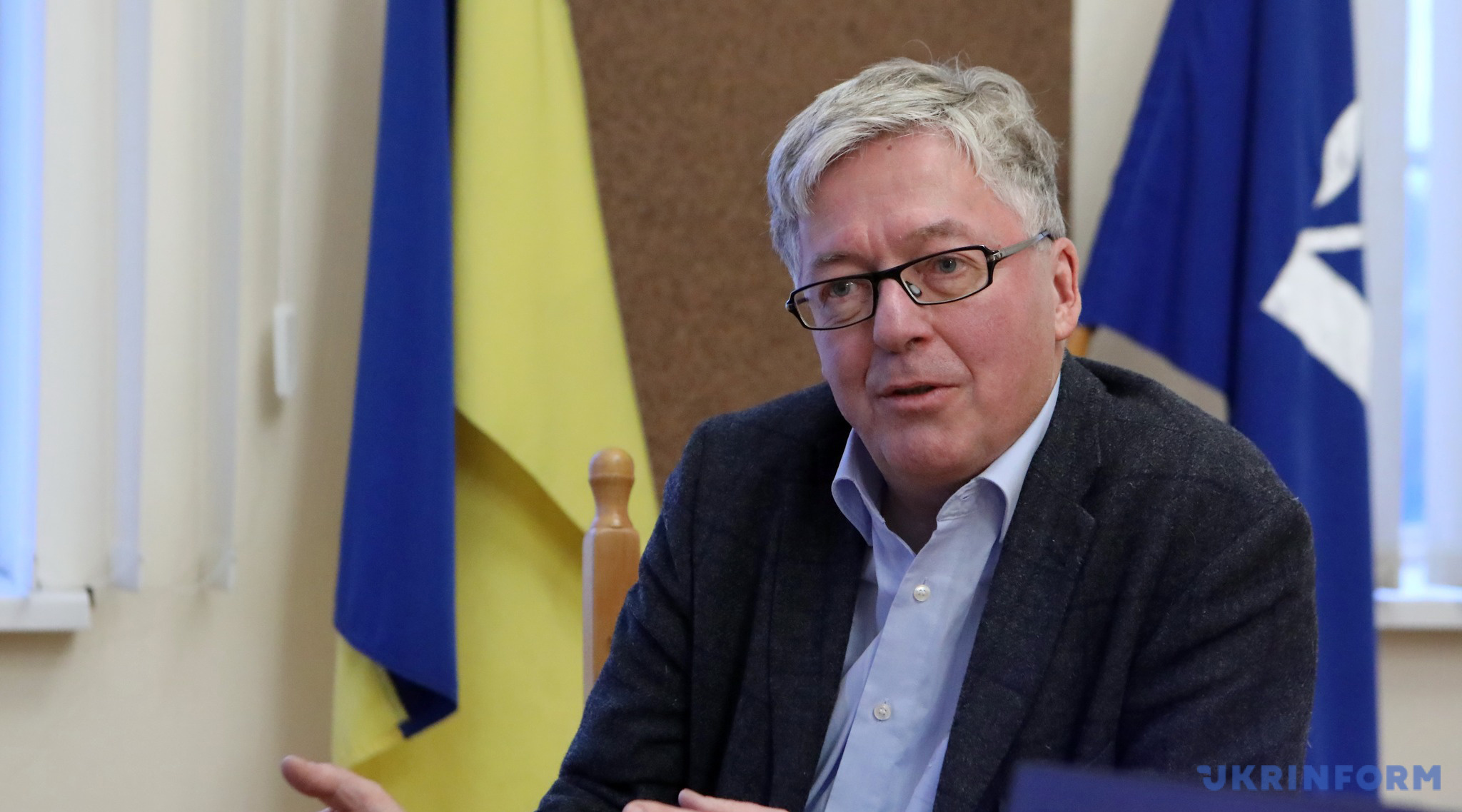 WE IN THE WEST CANNOT PRETEND THAT WE CAN JUST CONTINUE TO DO BUSINESS AS USUAL WITH RUSSIA
- Meanwhile, our northern neighbor, who is waging this war of aggression against us, certainly does not aspire to become a democracy, and we see that the West is imposing sanctions against them because of aggression against Ukraine. How would you assess these restrictions? Are they really hampering Russia's capability to continue this war?
- I believe that Russia already lacks some high technology, some products, including weapons. Sanctions are efficient. These sanctions in general are probably the right thing to do, not just to hurt Russia, but because we in the West can't pretend that we can just continue to do business as usual as we used to do with a country that attacks its neighbors.
We must also have endurance and patience.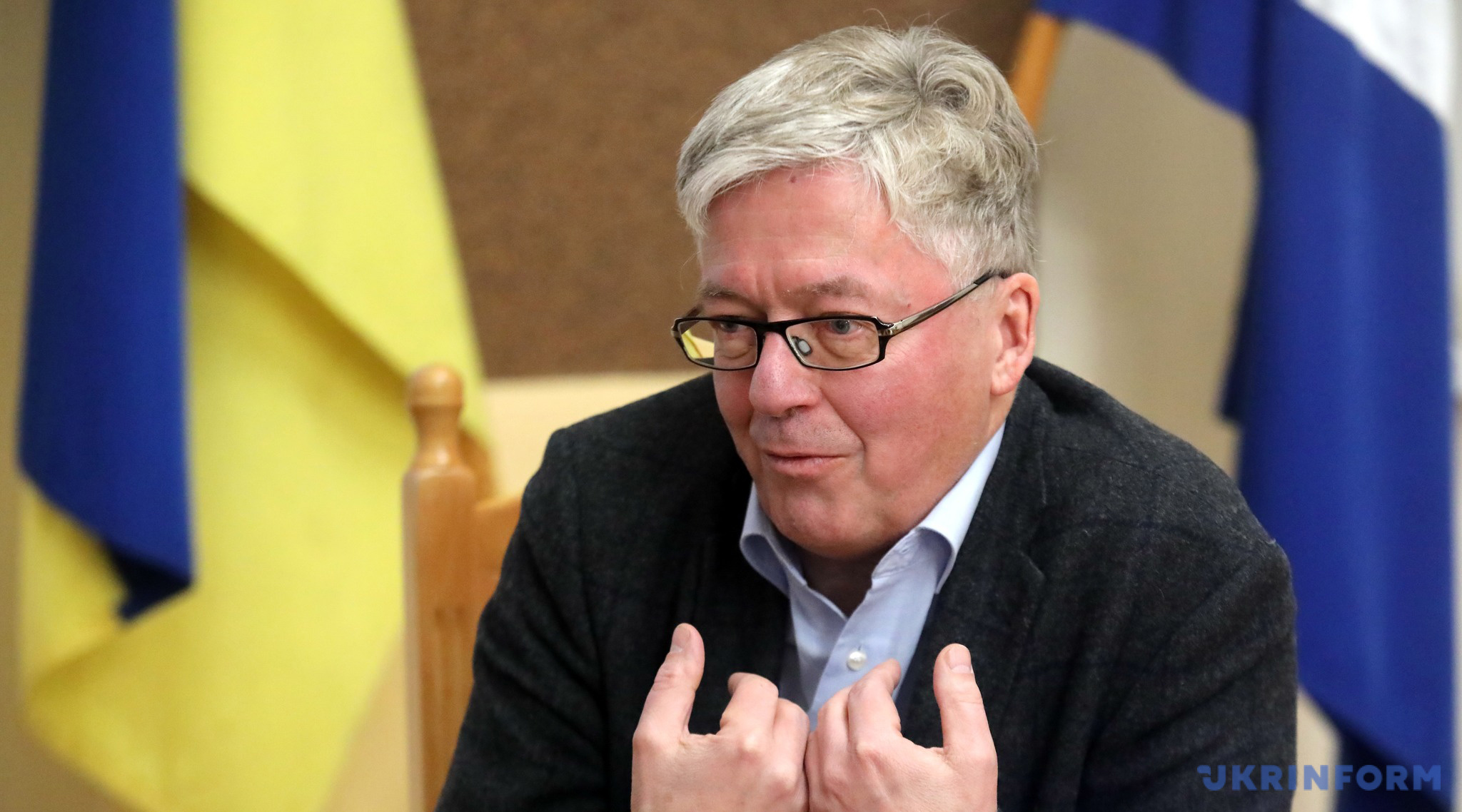 ARMS SUPPLIES TO UKRAINE ARE A PROBLEM FOR THE BUNDESWEHR, BUT ACCORDING TO THE "FIRST THINGS FIRST" PHILOSOPHY, WE MUST SUPPORT KYIV
- Some commentators suggest that there should be some restrictions on the supply of weapons to Ukraine in connection with the reduction of Germany's own stockpiles. Current reserves are certainly not unlimited, but are any solutions in the works to replenish the stocks? Does Germany actually see supplies to Ukraine as a potential problem for its own security in terms of Bundeswehr reserves?
- Of course, any supply to Ukraine is a problem for the Bundeswehr. But according to the first things first philosophy, we must support Ukraine, which is fighting against the same enemy against which NATO is also arming itself.
After the end of the Cold War, the Bundeswehr was substantially disarmed and optimized for operations outside NATO territory – in Afghanistan or Africa. It needs to be brought back for the collective defense of Europe, the defense of allies in Europe, which has not been its job for almost two and a half decades, but now it is its job. And the Bundeswehr should be better equipped, and at the same time Ukraine should get what it needs. For this, weapons manufacturers must increase their capacity, and they are doing it. The new defense minister also calls for moving faster.
- The defense industry is primarily a business. In order to build new production facilities, CEOs must be confident that their investment will pay off and that they will seal contracts for the production of more weapons. Perhaps they need government assurances that these defense orders will flow. So what is the situation today?
- The problem for our Bundeswehr is that the German defense industry already has orders from completely different armies before the Bundeswehr starts ordering, but now the orders are coming in a lot. And this has nothing to do with Ukraine. Many NATO armies buy from Germany, and the Bundeswehr hasn't even placed an order yet. If a CEO today does not know that they need to expand production capacity, they are not doing their job right.
SCHOLZ INTRODUCED THREE STRATEGIC DECISIONS: NUCLEAR EXCHANGE, COMPLETE EQUIPMENT OF THE BUNDESWEER AND MISSILE DEFENSE AGAINST NUCLEAR MISSILES
- A few years ago, the U.S. pressured Europe, including Germany, to raise defense budgets within NATO. Now we have a really serious threat looming over all of Europe. Are there discussions to review the current defense architecture – including in Germany?
- One of the first decisions made by Chancellor Scholz was Germany's purchase of new American F-35 bombers as part of the nuclear sharing concept. The decision was made and approved by parliament. Scholz announced the creation of a special fund of EUR 100 billion, which was also approved by parliament. This money can now be utilized, thre's a special fund for the Bundeswehr.
In a speech about his vision for Europe at the end of the summer in Prague, Chancellor Scholz announced that Germany would acquire a missile defense system, and in the following weeks the European Sky Shield initiative was launched with 14 other European countries. Like Arrow 3 in Israel. The F-35 project has been completed, and the Arrow 3 is still in progress.
The Federal Chancellor put forward three strategic decisions this year: nuclear sharing, fully equipping the Bundeswehr, and deploying missile defenses against nukes We have never had this before.
DURING THE WAR, UKRAINE WON'T BECOME A NATO MEMBER
- NATO is firmly committed to its Article 5 obligations to all Allies. Let's assume that at some point Russia will become even more enraged and will dare to aggressively provoke one of the Baltic countries, all of which are extremely helpful to Ukraine as regards weapons. This could be sabotage at an energy facility or something else... So is there unity and a common understanding of what to do in such a case? Is there an action protocol? Because such a situation seems to be uncharted waters.
- NATO does have defense plans for the Baltic states.
- Ukraine aspires to one day become a member of NATO, but is there any scenario in which it can be assumed that it will actually join the Alliance before the war with Russia is over?
- I don't think so. Because if, so to speak, this country would be accepted until the conflict is resolved, then all 30 NATO countries would then be in a conflict, in a war with the enemy of this state, it would be, so to speak, the Third World War. And in addition, in order for a country to join NATO, 30 countries must say yes. At the moment, we can see how difficult it is to accept Sweden into NATO when Turkey has its reservations. But a strong and growing NATO is already in Ukraine's interests today.
- And what narratives, in your opinion, would be correct to promote among Ukrainians, as well as Europeans and Americans, regarding Ukraine's accession prospects, in order to keep the topic alive and relevant?
- Almost all NATO countries help Ukraine with weapons, supporting it financially and diplomatically. I believe that this is useful and should help Ukraine to protect itself and thus protect the West.
THOSE IN GERMANY WHO STILL HAVE DIFFICULTY CLASSIFYING THIS CONFLICT CORRECTLY SHOULD COME HERE
- Can you tell us a bit about your current visit?
- We met with lawmakers, we talked with the officials from the Ministry of Foreign Affairs, we were here at the Kyiv Mohyla Academy for discussions with scholars, we spoke with the Ukrainian military, and today we visited Borodyanka, Bucha, and Irpin – this left a huge impression. We met with the two large charitable organizations – that of Serhiy Prytula and also United 24.
- What was the most important thing for you in this visit? What will you bring back to Germany? What will you bring to your discussion platforms?
- We'd already been supporters of Ukraine before. But now we have a better point of view and we have held our own talks with Ukrainian interlocutors. In this respect, I think we can become better and more credible in delivering our arguments. I think some of those in Germany who still find it difficult to properly classify the conflict should come here. We are very grateful to the Center for Transatlantic Cooperation for their help in making this trip happen.
Yevhen Matiushenko
Photo: Volodymyr Tarasov