Christopher Heusgen, Chairman of the Munich Security Conference
There will be no new "Minsk" as Russians can't be trusted
19.01.2023 16:40
In a month, on February 17-19, the capital of Bavaria will host the Munich Security Conference. At last year's event, Heusgen was introduced as the new chairman of the MSC, so the current conference will be his first "full-fledged" one.
Heusgen has been in diplomacy since 1980, working in various positions. From 2017 to 2021 he was Germany's Ambassador to the UN, and in April 2019 and in July 2020 he chaired the UN Security Council.
Prior to his New York gig, for 12 years, from 2005 to 2017, he was Chancellor Angela Merkel's foreign policy and security advisor (and as many believe, he was the most influential one). In this capacity, he directly participated in the preparation of the Minsk agreements.
Ambassador Heusgen sat down with Ukrinform to talk about how the said agreements were signed, whether the conditional "Minsk 3" is possible, how realistic is it to throw Russia out of the UN, and who will represent Russia this year in Munich, the city where Vladimir Putin delivered his infamous speech in 2007.
We started our conversation in the Berlin office of MSC, the wall of which is decorated with a photo of one of the conferences during the speech of Angela Merkel, with the question that is perhaps the most relevant for Ukraine these days...
GERMANY WILL HOPEFULLY JOIN A CONSORTIUM DELIVERING LEOPARD TANKS
- Mister Heusgen, everybody has been discussing lately the possibility of the delivery of Leopard tanks to Ukraine. Do you think this is the question of time for the Federal Government to take the decision (as in case of many other types of weapons before)?
- I have made known my position on Leopards before. I think we should pick up the proposal from the European Council on Foreign relations that Germany should be a part of the consortium where all the countries that have Leopard tanks in their Armed Forces pool them and train soldiers together, etc.
Maybe we can start under the umbrella of the Ramstein meeting that takes place this week. And then we should go ahead together.
- Don't you think this is really a "red line" for Berlin? The consortium seems to be emerging already among other countries while Germany is trying somehow to hinder the process.
- When you look back at the German policy during this conflict there were a lot of "red lines". Remember Nord Stream 2, that we will never impose economic sanctions, that we will not deliver arms to Ukraine... And today we are in the forefront of sanctions, we've stopped importing gas from Russia, we have delivered a lot of weapons. And on 5 January we agreed to deliver the infantry fighting vehicle Marder. Hopefully, Germany will now cross the next red line and join a consortium delivering Leopard battle tanks.
- You said in one of the recent interviews that Germany has a moral obligation to support Ukraine. What exactly have you had in mind?
- We have to remember the Second World War. At that time, 80 years ago, German Army, German militia were brutal with the Ukrainian population. Over the span of a couple of days Germans killed more than 30 000 Ukrainian Jews at Babyn Yar. And now we have a Russian president who denies the very fact of the Ukrainian identity, we see what Russia is doing in terms of destruction of civil infrastructure, deportation of children, we see that Putin is glorifying Stalin who was responsible for the Holodomor (which was declared by the German Bundestag as genocide not long ago). So, when we take all this into consideration, I think we have a moral obligation to support Ukraine.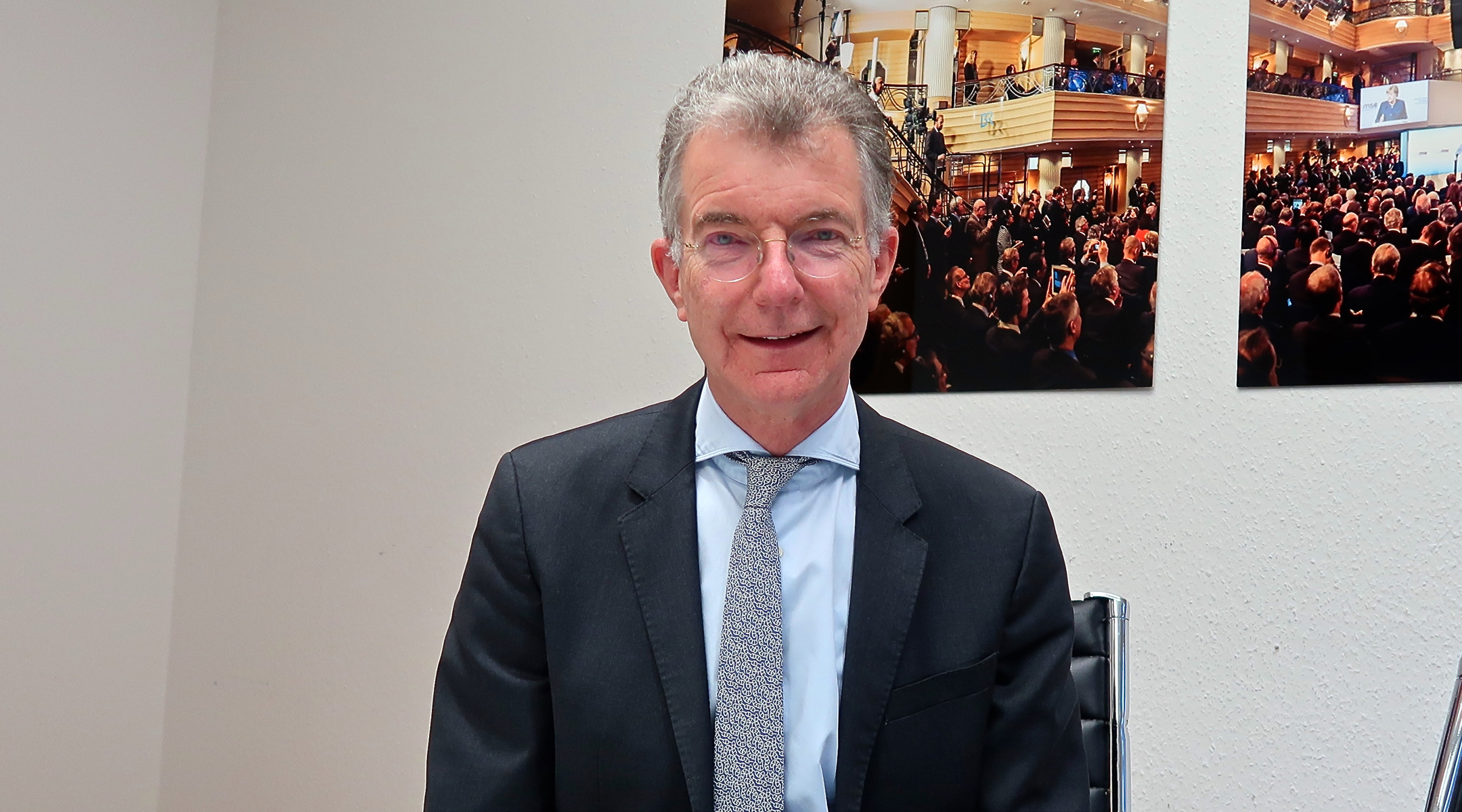 WE HAVE DONE EVERYTHING TO PREVENT WAR
- You have been in politics for years. Did you believe that Russia would start a big war in Europe? Do you think the Minsk Agreement could prevent it?
- I followed the developments in Ukraine, the relationship between Russia and Ukraine for many years.
Prior to becoming an adviser to Chancellor Angela Merkel I was the head of the Policy Unit of the High Representative Javier Solana in the General Secretariat of the Council of the European Union (1999-2005). Solana got involved in the Orange revolution as a mediator. Since then I've been following Ukrainian politics very closely. I have many friends in Kyiv. And when in 2014 Putin started his aggression against your country with the annexation of Crimea and then with the occupation of parts of the Donbas we were very much engaged.
Chancellor Merkel took the initiative together with French President Francois Hollande to try to get Russia to stop the aggression.
We coordinated our policy very closely with President Petro Poroshenko in the negotiations on the Minsk Agreements.
We did everything and I personally was many times together with my Ukrainian friends in Minsk to try to implement the Minsk Agreements. We made some progress but in the end no solution could be agreed on. But at least it was a semi-frozen conflict.
I still believe it was the right thing to do – to try everything on a diplomatic track because today in the situation when people say: "Well, you have to negotiate, you have to try Minsk," we can answer: "We tried everything to have a peaceful solution and Putin decided not to go this way."
The Russians today say: "Ukraine didn't change their Constitution etc." You know why? Because the Russians didn't adhere to Paragraph 1 of the Minks Agreement - a ceasefire - and we had an exact timing - I think it was 60 hours after the signing. But the Russians didn't keep it because they wanted to finish the occupation of Debaltsevo.
And that's what I say to Russians: "Since then the Ukrainians, members of the Verkhovna Rada didn't trust you, because you didn't adhere to Paragraph 1." They didn't withdraw the heavy weapons, didn't allow the OCSE SMM to work, so they didn't implement the simplest steps agreed on at Minsk.
It is not Ukraine's fault; it's Russia's fault. Russia left the diplomatic track, it turned to the use of brute force and this is where we have to respond to. And this is why now, that Putin doesn't want negotiations, we have to confront him because the only language he, unfortunately, understands is the language of strength.
We have to see to it that Ukraine is strong and can respond to Russia's pressure.
OVER THE PARST EIGHT YEARS UKRAINE HAS CHANGED
- Chancellor Merkel in one of her rare interviews said that the past 8 years have allowed Ukraine to get stronger. But, frankly, I doubt that the main idea behind the Minsk Agreements was to make Ukraine stronger from the military point of view. And the Chancellor was the one who was against giving Ukraine the perspective of NATO membership.
- First of all, one always has to look at the alternatives. Should we have said: "OK, we don't negotiate anymore, we attack Russia," - this is something that Germany would have not supported. So, we tried everything to get a diplomatic solution. And what the Chancellor referred to has actually happened - during this time Germany engaged very strong in the support of Ukraine and a lot has been done in strengthening your democracy; you have had a peaceful transition from one president to another. And you have consolidated. When you look at (and here the Chancellor is right) at your trade figures 20 years ago, I believe up to 80% of your trade was with Russia, today it is with the EU.
So, you have a lot of strength right now.
In 2008 when it was a discussion at the NATO summit in Bucharest should Ukraine become a member the Chancellor went to Ukraine. At that time the President was Yushchenko and Prime Minister Tymoshenko, and they hated each other. Yushchenko at that time tried to prevent the Chancellor from seeing the prime minister. There were polls in your country that said that the majority of the population was against NATO accession.
Now you have totally changed. Today you have a very strong and united Government, the population is behind the President, more than 80% are for NATO membership. So, you have really grown together as a country, and this is a wonderful achievement. At least if there is something that Putin has reached it is a strong Ukraine. But you have to pay a high price for that.
And I have to tell you how much we admire the strength of the Ukrainian people. I hope that although you complain about the time it takes to get decisions on weapons you are still happy with hospitality that Ukrainians find in Germany, with the economic aid, the financial aid, also the aid in terms of weapons.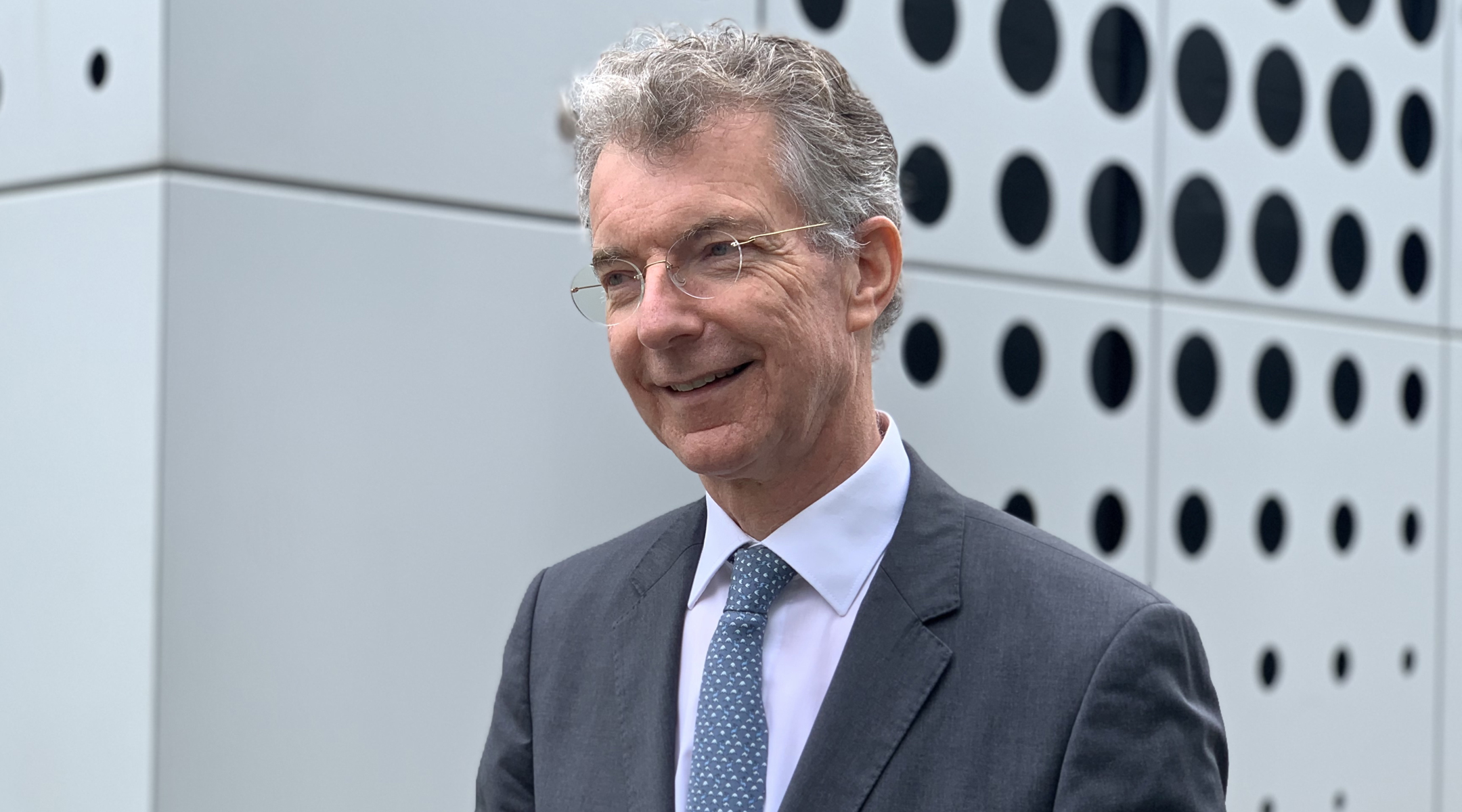 - We are. And we truly appreciate it very much.
You were Chancellor Merkel's adviser in 2014-15 and thus very much involved in the preparations of the Minsk Agreements. There were some gossips that after the negotiations between the 4 sides lasted for 17 hours Angela Merkel said that no one would leave the room until the document was signed. Was it really so?
- She may have said it.
It was very clear that we insisted. And the Chancellor was the driving force.
Actually, the advisers had met the day before so there had been a pre-negotiating. Then we got all together in the evening and we worked all through the night.
I want to stress one thing which is important, so that history has it right: each and every paragraph on which we had agreed upon the Chancellor discussed with Petro Poroshenko. So, we did it in very close cooperation with the Ukrainian side. You were not forced to Minsk, you wanted it. It was not only Poroshenko, those were the Ukrainian military who said: "If we don't stop Russians now they can go all way up to Kyiv." The military situation at that stage was a pretty desperate one.
I know that a few weeks later the leaders of "Azov" said that the Agreements shouldn't have been signed, that they could have beaten the Russians. This is simply not true. The Ukrainian Armed Forces in 2015 were still the kind of soviet state type troops. And since then they have achieved enormous progress, today the Russians are totally surprised.
That is what Chancellor said while speaking about the time you had to reform, to modernize, to turn European. You have used this time.
SOMETHING LIKE MINSK-3 CAN'T HAPPEN AGAIN
- Could someone today, some mediator, try to force Ukraine to go to the negotiation table with Putin, some sort of "Minsk 3"?
- No.
Something like Minsk cannot happen again.
Today one couldn't sign another "Minsk" because one couldn't trust the Russians anymore.
The only possibility could be if by one reason or another President Zelensky says: "OK, we sign a ceasefire or an Agreement." But what Zelensky rightly asks for is security guarantees which are more or less equivalent to NATO membership. The guarantees are needed in case, as it has to be expected, Putin violates the international norms again as he always does. Why all of a sudden should he adhere to a new norm? If he feels militarily strong, he will try again.
Therefore, you need these military guaranties if you sign an agreement with Russians.
- But the West doesn't seem to be very much eager to give such guarantees.
- You cannot say it like this. There are some hesitations within NATO and EU.
From my perspective, there are countries who see it that way.
But I think we have to cross the bridge when we get there. Right now, there are no signs of negotiations because Putin is not ready to admit defeat or admit that he has to enter into serious negotiations.
From the Ukrainian perspective, your demand is justified because I always remind people of the Budapest Memorandum, where guarantees were given by Russia, by Britain, USA and also by China. Russia didn't adhere to it, and the guarantees given were not enough. The Chinese who also supported the Budapest Memorandum didn't even condemn Russia for its violation.
So, therefore, you need something stronger.
- Like what? What can be stronger?
- The former NATO Secretary-General Fogh Rasmussen has developed some ideas for the creation of a Kyiv Security Compact that I think need to be discussed.
RUSSIA IS VIOLATING THE UN STATUTE
-You were once German Ambassador to the United Nations. Ukraine now raises the issue of excluding Russia from the UN Security Council, but also from the UN (given that the Russian Federation is not peace-loving county on the one hand and that no legal documents of its membership were signed - Russia "inherited" the seat from the USSR). Do you think it is possible?
- From the theoretical point of view this is something for university professors to look at. But we have to look at the realities. And when it comes to reality one has to face the fact that Russia is a member of the UN, it is a member of the Security Council and it will remain so. The fact is that Russia is generally considered a founding member of the United Nations even if it was the Soviet Union at that time.
At the same time, Russia's behavior is unbearable and violating directly the UN Charter, the Universal Declaration of Human Rights. Sergey Lavrov was the Russian ambassador to the UN when the Budapest Memorandum was signed, he asked that it should become a document of the Security Council.
After they vetoed the resolution condemning Russia - the international community went to the General Assembly. There was a very strong signal coming from New York when 141 and then 143 countries condemned Russia.
But we know, and this is the experience of the 40 years of "cold war", that nothing could move against Russia's will. For many years the Security Council was blocked during the "cold war" as well.
We have to live with it, to see how to deal with it. But to change it, to throw Russia out of UN (I understand why you'd like to do it) - I think we'll not see it.
By the way, there have been transitions - look at the People's Republic of China and Republic of China that used to be the UN member before PRC replaced it.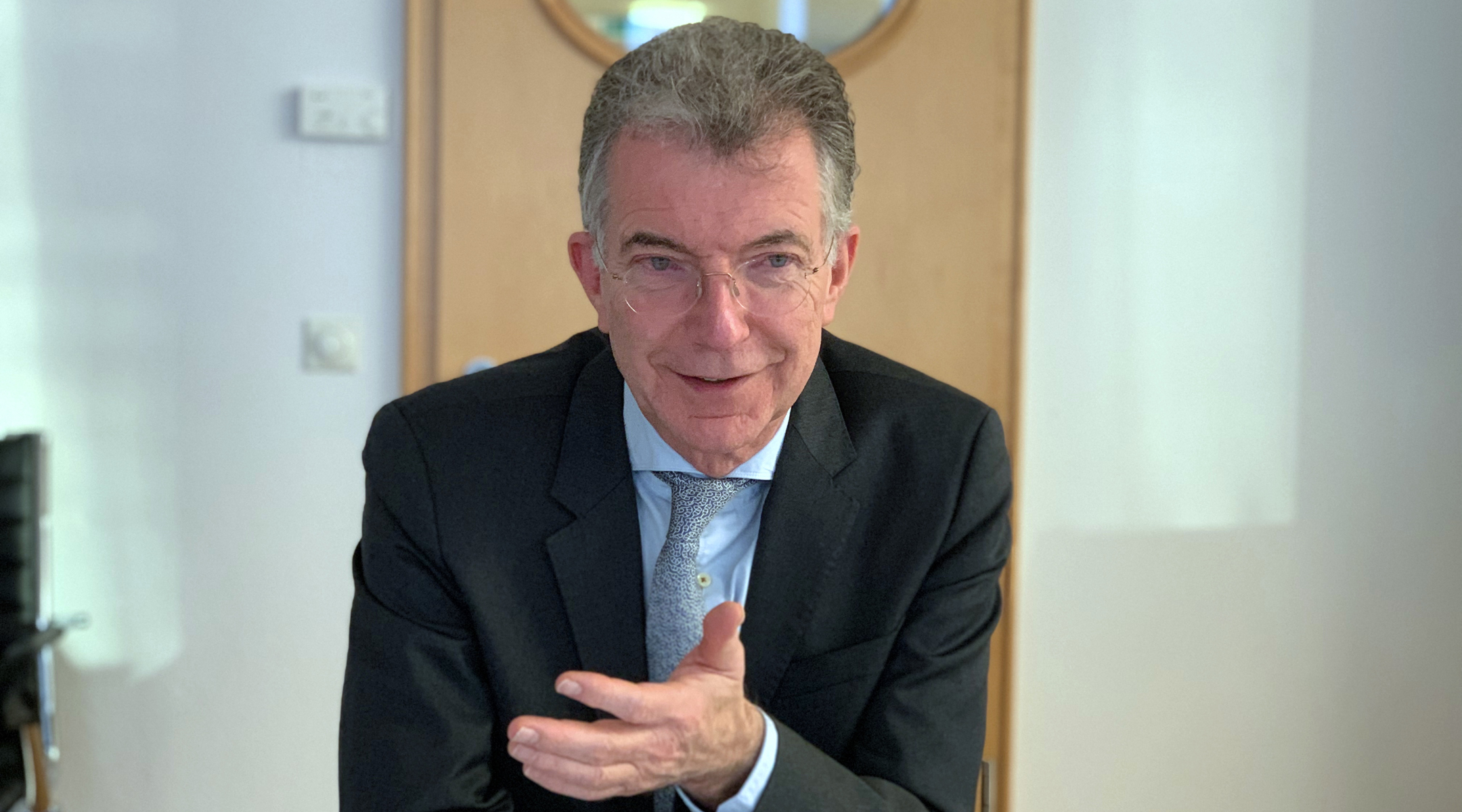 - Do you believe that Secretary-General Guterres could be the one whom Kremlin would listen to? You mentioned it recently. They did not even condemn Russia, which prevented the UN mission from visiting Olenivka to investigate the prison attack of July 29. IAEA, which is a UN organization, behaves rather impotent as well.
- I agree with you that on many crises worldwide, also on this one, the UN is not as strong and powerful as we would wish it to be.
But I would like nevertheless to recognize that the Secretary-General was able to play an important part in the grain deal. Also, Martin Griffiths, the Under-Secretary-General for Humanitarian Affairs and Emergency Relief Coordinator, was important in getting prisoner exchanges.
So, the UN has done some work. I think UN is still useful.
But I agree with you that the UN is only as powerful as member states allow it to be, the UN Secretary-General depends in using different instruments on the member states. And when it comes to peace and security, Security Council always has a veto-power and so there are limitations to what the Secretary-General can go.
But still, I wish for the Secretary-General to be more engaged and to speak out more clearly.
- Is it possible and reasonable to have a UN peacekeeping mission of Blue Helmets in Ukraine?
- This cannot be a mission that enforces peace. This can only be a mission after a ceasefire, after a peace agreement is there and with all parties agreed to it. It only works when all the parties support them, when the parties are ready to allow them to work.
We have seen that on the example of the OSCE SMM - very courageous people who did a very good job, but they could only do as much as the parties allowed them. But as we have seen it was again the Russians and their puppets in Donetsk and Luhansk who made it very difficult for the monitors to do their job.
MSC WILL NOT BE A PODIUM FOR RUSSIAN PROPAGANDA
- It is widely considered that the "new cold war" started with the notorious speech by Vladimir Putin at the MSC-2007. although not everybody recognized it back then. This year's MSC, the first under your presidency, will take place in times when the war is back in Europe. How will this fact influence the Conference? What delegation do you await from Ukraine and are there any Russians invited?
- At the Conference, we cover a whole range of important topics. One topic close to my heart is the issue of accountability because we believe it important that those who committed war crimes, crimes against humanity and now the crime of aggression be brought to justice, that we find ways how we can prosecute them. There are a lot of mechanisms actually happening - the Ukrainian ones, international ones. Now in German courts, people who committed war crimes, crimes against humanity in Syria, are being prosecuted.
We expect a big delegation from Ukrainian government, Verkhovna Rada, and civil society. And from the Russian side - this is a bit unusual for the MSC - I've taken the decision not to invite Russian officials because I don't want the MSC to serve as a podium for Russian propaganda. Since there are no indications whatsoever that they are ready to seriously negotiate, I said: "I am not going to have Russian officials representing government." But we will have Russian voices from civil society.
- The invitations have not been sent or you've sent them a letter telling that they are not welcome?
- I made a public declaration. And they reacted to it.
- In what way?
- They screamed and yelled.
But when I saw that I felt encouraged.
Olha Tanasiychuk, Berlin