Arvydas Anušauskas, Minister of Defense of Lithuania
A NATO brigade in each Baltic state is just a minimum for peacetime
25.08.2022 10:00
The conversation with Minister of Defense of Lithuania Arvydas Anušauskas took place on the eve of Ukraine's Independence Day which was rather symbolic as Lithuania is one of Ukraine's closest allies amid the war. The Lithuanian minister spoke not only about military issues but also revealed informative historical insights which is natural since Anušauskas is a historian by profession, specializing in studies of the activities of the Soviet special services. Here is another symbolic coincidence. After all, such knowledge is very relevant at a time when Ukraine, Europe, and the world are threatened by a country with power seized by KGB alumni.
WESTERN COUNTRIES QUEUEING FOR NEW MILITARY EQUIPMENT
- Ukraine is grateful to Lithuania for its assistance in repelling Russian aggression. What data could you provide about this as the head of the defense agency?
- If we talk about high-quality filling, then the Ukrainian side says what it needs. We send what we can give: what we have or can order from our manufacturers. Speaking about financial indicators, Lithuania's security assistance totals more than EUR 120 million. Speaking about the total amount of aid, not only military but also economic, financial, humanitarian, including aid to refugees, this year it will cross the mark of half a billion euros.
- We often hear from countries that provide assistance to Ukraine that they need to have the equipment of their armed forces to be replenished quickly due to such support. How is it going in Lithuania?
- I would put the question more broadly: the modernization of the armed forces is a constant process. Therefore, we needed to replenish equipment even before the start of this [full-scale] war. Accordingly, we already have contracts with manufacturers. We are just supplementing them now or concluding new ones... The situation in our country and our allies is similar now. It is almost impossible to replace the equipment provided to Ukraine with new units in a short period of time. Now everyone is looking at their production facilities, figuring out how to better provide for their armed forces. Military orders from the USA, the UK, and Germany have increased. And we are also queueing for the equipment we ordered. But I think that this situation will be resolved practically in a year or two.
- Since 2014, Lithuania has been providing assistance in the treatment and rehabilitation of Ukrainian service members, primarily in a rehabilitation center in Druskininkai. How is it going now?
- We receive Ukrainian wounded both centrally and individually. From May to the end of August, more than a hundred Ukrainian service members underwent rehabilitation in Lithuania. These are only those under the jurisdiction of the Ministry of Defense. Our doctors are also engaged in treatment in Ukraine. Other Lithuanian institutions also accept the wounded. But I do not have data outside our agency.
- Ukrainian military personnel have been trained in your country for a long time. Do you plan to join a relevant project in the UK?
- First, a few words about training prospects in Lithuania. In April-May, we offered Ukraine two dozen courses that the Armed Forces of Ukraine could use to train specialists. Currently, five of them have already been activated and Ukrainian military personnel are being trained here. Until October inclusive, we will train about 150 specialists of various military professions. At the same time, some military specialties are of a very narrow profile... But we will also join the UK's project from the beginning of September. Up to 15 Lithuanian instructors will work there.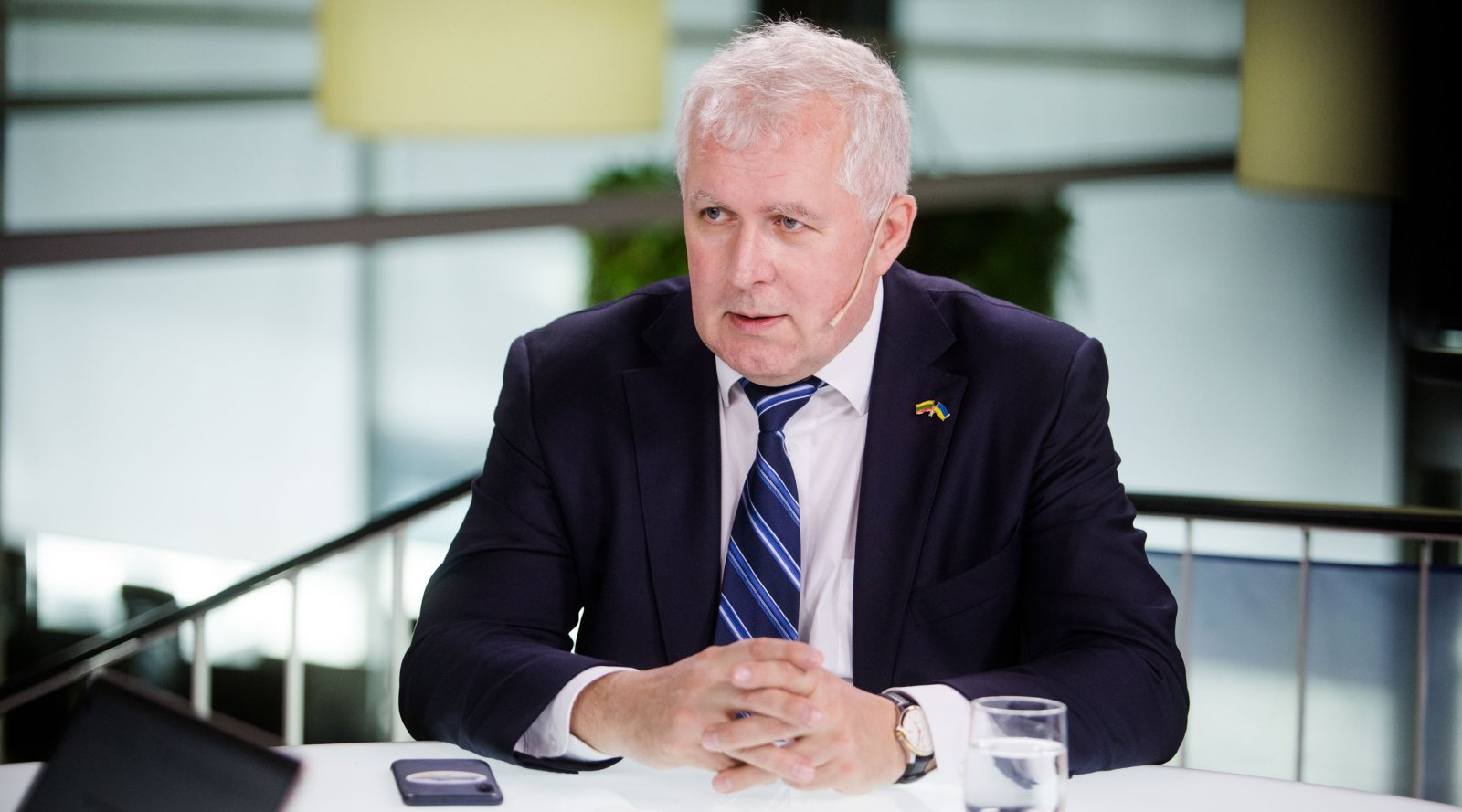 A NATO BRIGADE IN EACH BALTIC STATE IS AN ESSENTIAL MINIMUM
- What is the current development strategy of the LITPOLUKRBRIG project? [The Lithuanian-Polish-Ukrainian Brigade is a separate brigade of the Lublin Triangle countries originally intended for participation in international peacekeeping and humanitarian operations].
- Various options are being considered. For example, there are proposals to use this platform to prepare Ukrainian military exercises. But the very core of LITPOLUKRBRIG is now used within the assistance to Ukraine, namely in logistics efforts. That is, important tasks regarding the security assistance to Ukraine are performed.
- Let's talk about the Baltic region security: there is NATO on one side and the aggressor country on the other. Is the increase of the Alliance forward presence battalion in Lithuania to the size of a brigade sufficient?
- It's all relative. Until February 24, NATO had one brigade for the whole of Eastern Europe. There was only one brigade for the entire eastern border. Now everything has changed. It is supposed there will be one brigade for each Baltic state. But it should be emphasized that it's only for peacetime, just to show Russia as a terrorist and aggressor state that Lithuania and NATO countries are overall ready to repel an attack. However, if there was such a crisis period as occurred in Ukraine since last October, if the potential for aggression was seen on our borders, then, of course, NATO units in our Baltic states would increase to the size larger than a brigade.
- How do you currently assess the problem of the Suwałki Gap? [A narrow section of Poland–Lithuania border. If Russia captured it in an attack from Kaliningrad region of the Russian Federation and Belarus, the NATO grouping in the Baltic states would turn out to be a landmass cut off from the "mainland" part of the Alliance].
- What can I say? The configuration of the Suwałki Gap has not changed recently. The security situation around Lithuania has not improved either... But at the same time, I would say the following: as long as Ukraine fights, protecting Europe, there is no threat to the Suwałki Gap. Moreover, if Finland and Sweden become NATO members at the end of the year, then the Suwałki Gap can no longer be considered a bottleneck for NATO countries, while the entire Kaliningrad region can be considered a vulnerable part of the Russian Federation. That is, the situation will change drastically. And I think this is an important message for Russia.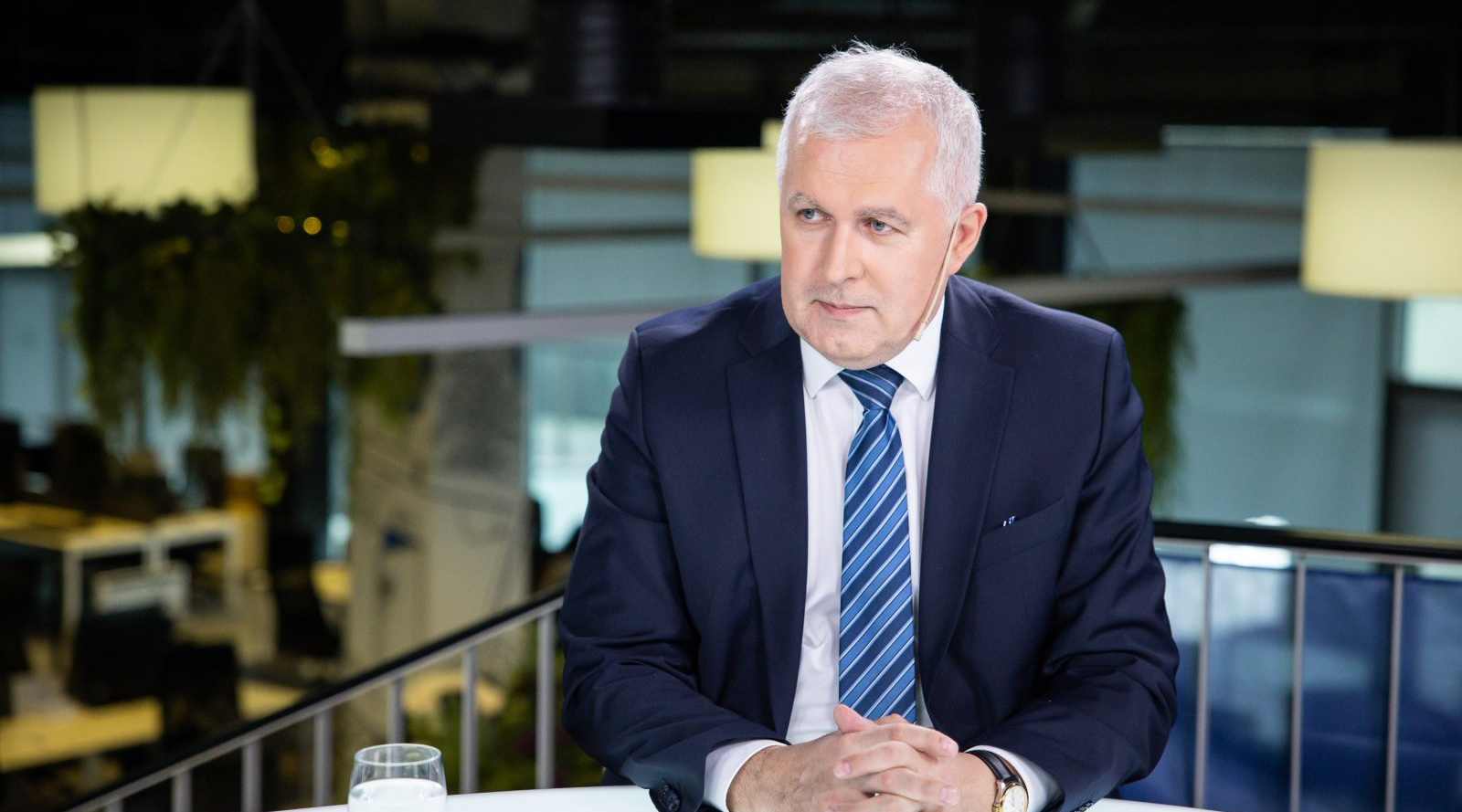 - According to the results of the Lithuanian politicians' public approval rating, which appeared at the end of July, you follow President Nausėda. Two gray-haired mature politicians of approximately the same age (58-59 years old). How does this relate to the current security situation? How did you react to the news?
- I reacted in no way. Ratings change, they go down and up... Talking about them now is a waste of time.
'NOW WE ALL KNOW UKRAINIAN MILITARY SONGS A LITTLE'
- Ukraine and Lithuania have several centuries of common history. Do you have any close ties with Ukraine: relatives or friends?
- I have no family ties with Ukrainians but there are people with Ukrainian roots among my employees, civil servants. On the other hand, as a historian, I had good contacts with Ukrainian colleagues 15-25 years ago. We cooperated actively, studying the history of the 20th century, compiled joint editions, and prepared various publications. I wrote reviews for Ukrainian historians, read texts in Ukrainian. We had an active cultural community of historians back then. Now I have business ties with Ukrainians in another area.
- And if we consider the activities of a historian and a politician jointly... Have you read the historical works by Boris Johnson, for example, about Churchill?
- No, I haven't, unfortunately. I read the works about Winston Churchill by other authors... Speaking about Johnson, I think his historical works were important for his political activity. As a politician, he learned something from Churchill's biography – how to treat aggression and the aggressor, what should be the reaction to its actions.
- Being a historian, what time and place could you compare the current situation in Eastern Europe with?
- As I've already said, my main works are related to the studies of Soviet terror against many peoples. It was a time when there was strong resistance to the Stalinist regime in Ukraine, Lithuania, Latvia, Estonia... Therefore, analogies to the times close to that period are suggested. I think that the current situation is really similar to the one that existed in Europe in 1937-1938 when fascist Germany was just beginning its aggression against European democratic countries.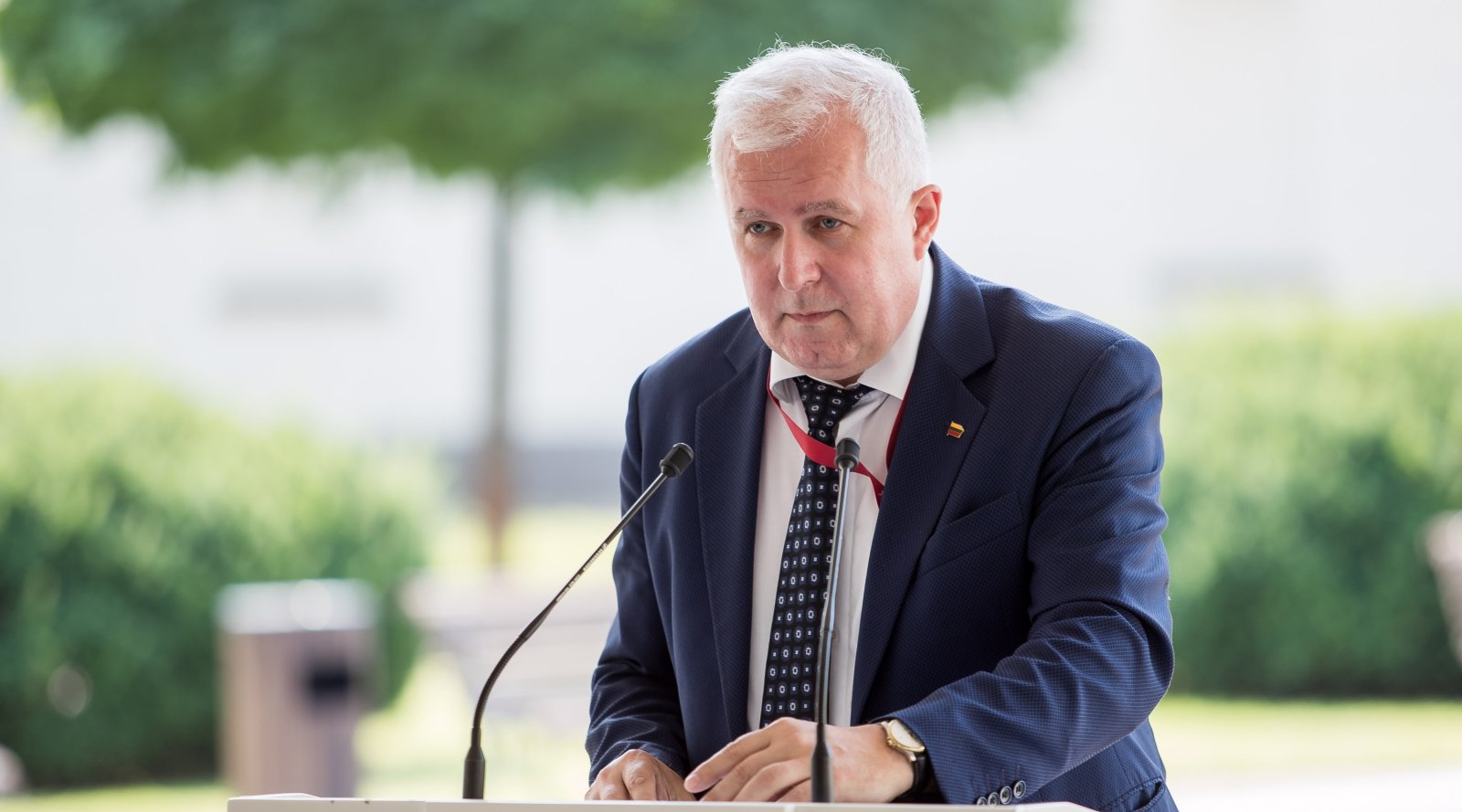 - Are you familiar with any works by Ukrainian cultural figures?
- If we talk about the modern period, then... it is difficult to answer. But as a historian, of course, I know Ukrainian classics a little. We all got acquainted with Taras Shevchenko's works. You must have seen a monument to him in Vilnius. Broader historical ties between Lithuania and Ukraine are also recalled. It is very important. Somehow I was even surprised at how tight they were. This happened during the commemoration of the 500th anniversary of the 1514 Battle of Orsha won by Lithuanian Hetman Kostiantyn Ostrogski [Lithuanian: Konstantinas Ostrogiškis] He was born in Ukraine, and, as far as I remember, he was buried in Kyiv [at the Kyiv-Pechersk Lavra]. I know that there is a unit named after him in Ukraine [the 30th Separate Mechanized Brigade of the Armed Forces of Ukraine, since August 24, 2018]. So our historical ties are reflected even in military names.
Lithuania–Ukraine relations of the 1920s and 1930s were another field of my research. I also know about the activities of Yevhen Konovalets who was killed by an NKVD agent. Konovalets had a Lithuanian passport. Somewhere from 1929, Lithuania supported his activities financially. Of course, then it was secret...
Now we all know Ukrainian military songs a little. Perhaps, not all of them are military but those that raise the spirit of the Ukrainian people.
Oleh Kudrin, Riga–Vilnius.
Photo credit: Delfi